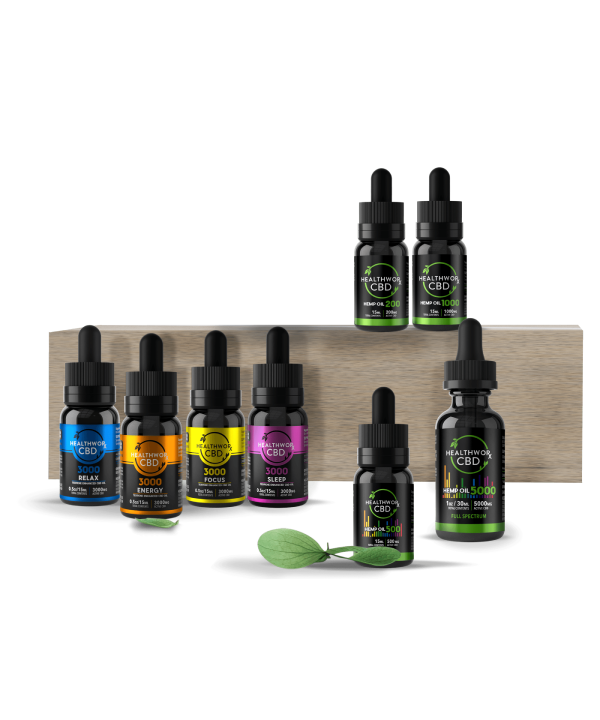 Buy HealthWorx Full Spectrum CBD Oil – THC FREE, Terpene Enhanced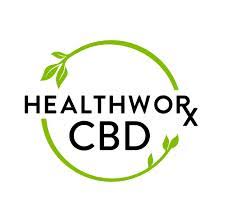 $23.99 – $199.00
$33.99 – $299.00
$23.99 – $199.00
$33.99 – $299.00
Curious about CBD oil? If you're considering trying CBD, you've likely come across CBD oil or cannabis oil. Derived from the Cannabis Sativa plant, which contains numerous cannabinoids, CBD oil is one of the most popular CBD products. But do you understand the different varieties available and the distinctions among the CBD oils on the market? The type of CBD oil is determined by the phytocannabinoids it contains. With this knowledge, you can choose between Full-Spectrum CBD oil or THC*-free, isolated CBD oil.
Healthworx CBD Oils Overview:
CO2 Extracted (Industrial) Organic Hemp CBD Oil
Organic Coconut Oil as the Carrier Oil
Non-GMO, Pesticide-Free Grown Industrial Hemp
Third-party Lab Tested Using Advanced Technology
The Finest CBD Oil from Healthworx CBD: There's always a good reason why CBD oil is the preferred choice among users. Whether you're new to CBD hemp supplements or a seasoned user, our Colorado CBD oil is always a reliable option. We use only the highest quality CBD extract for our Full-Spectrum and pure CBD oil.
Our CBD oils are categorized by type and potency, with mood-specific options available for our Terpene Enhanced CBD oils. Each CBD oil comes with a displayed third-party lab report in the product photos. This user-friendly product is perfect for on-the-go use.
Ingredients: Each CBD tincture bottle contains:
Organic MCT coconut oil as the carrier oil
CO2 Extracted CBD from industrial hemp
Suggested Use: Here's how you should take your CBD oil as you start your new regimen.
Take up to fifteen drops orally twice a day, or as needed. Keep in mind that it may take time to find your perfect dosage as everyone's reaction can vary.
Another great idea is to add pure CBD oil drops to your favorite foods or healthy drinks. Alternatively, you can take the drops directly under your tongue. The choice is yours.
Starting with the minimum effective dose will help you experience the full strength of CBD hemp oil. You can then adjust the dosage according to your personal preferences.
CBD Oil Dosage: Healthworx CBD oil offers all the therapeutic benefits of the Cannabis plant family without the psychoactive effects. Our THC*-free CBD oil contains no detectable THC levels*, which is the cannabinoid responsible for the "high" sensation.
Our Full-Spectrum oil contains all the naturally occurring cannabinoids found in hemp plants, with less than 0.3% THC. For those seeking pure CBD oil, we offer THC*-free isolated CBD oil without other phytocannabinoids. We extract our hemp from non-GMO, organically grown industrial hemp plants in uncontaminated Colorado soil. All our products undergo thorough testing in independent labs to ensure they are free from heavy metals and pesticides.
The 500 mg oil is our lowest concentration, but for a more robust wellness impact, we recommend a minimum of 600 mg. Before starting, we advise researching different dosages to understand their effects and determine the desired outcome. It's also important to have realistic expectations about what CBD can do for you. Instead of starting with a high dose right away and potentially not feeling the desired results, it's best to start slowly and gradually increase your dosage. Patience is key in this process.
Our CBD tincture with organic coconut oil combines two of nature's most beloved superfoods. Hemp oil offers a wide range of diverse and active wellness benefits. To ensure high quality and safety, we only offer CBD oil with clearly disclosed natural ingredients.
Before purchasing CBD oil, we recommend researching whether it may help with your specific condition. Always consult your physician if you have a medical condition or are taking any medications before buying CBD oil.
Potency: As previously mentioned, the Sativa plant contains numerous cannabinoids. During the extraction process, all these cannabinoids are brought into the tincture or oil, resulting in Full-Spectrum CBD oil. According to US Federal Law, Full-Spectrum CBD oil must contain less than 0.3% THC* to avoid any psychoactive effects.
On the other hand, pure CBD oil contains isolated CBD or zero detectable levels of THC*. In this case, the extraction process isolates a single compound, making it suitable for both new and experienced CBD users.
Product Variants: If you're considering buying CBD oil, it's important to understand its potential benefits. Although there isn't enough scientific evidence to fully support the healing effects of CBD, many satisfied customers have shared their positive experiences publicly. At HealthworxCBD, we are dedicated to providing the best-quality hemp products to all CBD users, ensuring the quality, purity, and potency of each product.
We offer three types of CBD hemp oil in different strengths:
HealthworxCBD Full Spectrum (500mg, 1500mg, and 5000mg)
HealthworxCBD THC*-Free (600mg, 1000mg, 1500mg, 3000mg)
Terpene Enhanced CBD Oil (3000mg)
For optimal use of pure CBD oil, follow these tips:
Avoid touching the oil dropper with your tongue or mouth to keep the oil fresh for longer.
Store the CBD oil in a cool, dry place away from direct sunlight, excessive heat, light, or moisture. The dropper can hold up to 1 ml of our CBD oil, but please note that the oil will not fill the dropper completely.
If you have any questions about our CBD oil or any other products, feel free to reach out to us. We are here to help and happy to answer any inquiries you may have. Pure CBD oil drops offer enhanced wellness and vitality.