Buy West Coast Cannabis | Concentrates | CBD | Edibles | VAPE | OILS | PET Health | Topicals | Mushrooms | Accessories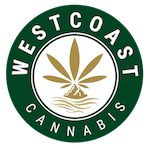 West Coast Cannabis is a Canadian mail-order marijuana dispensary. We provide a wide selection of strains for all medical conditions and at the lowest prices guaranteed. We are passionate about our great line of products and the level of customer service we provide. We offer safe and secure delivery Canada-wide. Enjoy the highest quality of cannabis delivered right to your door today!
West Coast Cannabis is committed to providing our customers with every convenience, but we know quality product is the most important aspect of our operation. This is why we go above and beyond to curate a wide selection of premium products, ensuring that every customer finds exactly what they're looking for. It starts with nearly endless choices for potent and flavorful flower, including sativa, indica, and hybrid strains. Whether you're looking for popular options like Blue Rhino, Gorilla Glue, Hindu Kush, or Scooby Snacks, you'll find just the right strain at West Coast Cannabis.
Sativa
Sometimes you need a dollop of THC to get your creativity flowing and provide you with the energy to engage in fruitful socialization. Our potent sativa strains, from Gorilla Bomb, to Lemon Merengue, to Pineapple Express, and more, deliver the boost you need to be your best.
Indica
The world can be a crazy place, and with so many obligations keeping you busy, it can be hard to unwind. Indica offers the perfect solution, with full-body relaxation that soothes your tension away and helps you let it all go. Try a toke of Charlotte's Web, God's Green Crack, or Rainbow Kush to reach your personal Zen.
Hybrid
If you 're looking for a balance somewhere between energized and sedated, hybrids offer the perfect marriage of stress relief and mental rejuvenation. Find a much-needed reboot with faves like Cotton Candy Kush, Purple Urkle, and Tropicana.
Mix and Match Products
Whether you're new to the world of cannabis and you're keen to sample a variety of products to find what you like, or you're a canna-sseur who likes a bit of this and a bit of that, West Coast Cannabis not only has the diverse selection you crave, but we're pleased to offer mix and match options to perfectly meet your needs.
Choose multi-packs of flower strains, with options for four strains, seven strains, or flower paired with concentrates, just for example. If you just want concentrates, you can also create multi-pack combos with your preferred selection of budder, live resin, shatter, crumble, and more.
When you order bud online from West Coast Cannabis, you can mix and match Sativa, Indica, and hybrid strains so you're prepared for any scenario, and you can choose from gold, diamond, and other packages to ensure your preferred grade of cannabis. Multi-pack pounds mean you'll always have enough to share.
You don't always know what you're going to want on a daily, but you don't necessarily want to order and store a huge stockpile of cannabis. With mix and match options, you gain the convenience of choices in manageable quantities. Whether you're looking to try something new or split an order with friends, you'll get just what you want and save some dough when you choose customizable, mix and match options from West Coast Cannabis.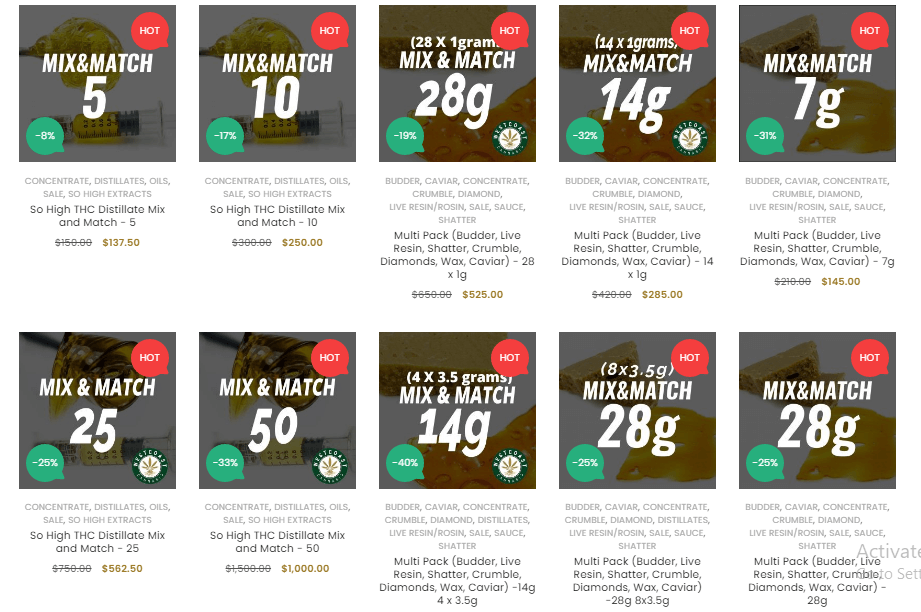 Whether you're new to the wide world of cannabis, you've only dabbled in smokeables and edibles, or you're a little bit intimidated by concentrates, West Coast Cannabis is pleased to provide the premium concentrates that deliver an effective and affordable means of cannabis consumption. These concentrated products deliver high levels of THC and other cannabinoids, which means a little goes a long way, but when you buy concentrates by mail, you need to make sure you're getting the quality you expect.
At West Coast Cannabis, providing you with safe, potent, and consistently effective products is our top priority. We always want you to have a positive experience and enjoy complete satisfaction. This is why we carefully vet our partners to make sure that we're passing along quality cannabis concentrates that are manufactured with care.
Not only is every concentrate we sell tested to ensure quality and efficacy, but it is tested and approved by our own team. We only sell you products that we'd buy and use ourselves. Plus, you'll enjoy the convenience of having every order delivered directly to your door in discreet packaging, with delivery service offered all across Canada. With quality, convenience, and competitive rates, West Coast Cannabis provides the outstanding value every customer deserves.
Mix and Match When You Order Concentrates by Mail
Whether you're looking to try a variety of new products when you buy concentrates by mail or you already know you like a little bit of everything, you'll be pleased to learn that West Coast Cannabis offers mix-and-match deals that allow you to dabble in different kinds of concentrates. You can try our deals on different distillates; mix and match budder, shatter, live resin, and more; or order a multi-pack containing both flower and your favorite concentrate, just for example.
Our mix-and-match program is designed to allow customers to try something new without breaking the bank, save money on orders containing a variety of products, or even share with friends. If you don't yet know what you like, or you prefer to keep a variety of products on hand, mix-and-match deals are a great way to have your cake and eat it, too.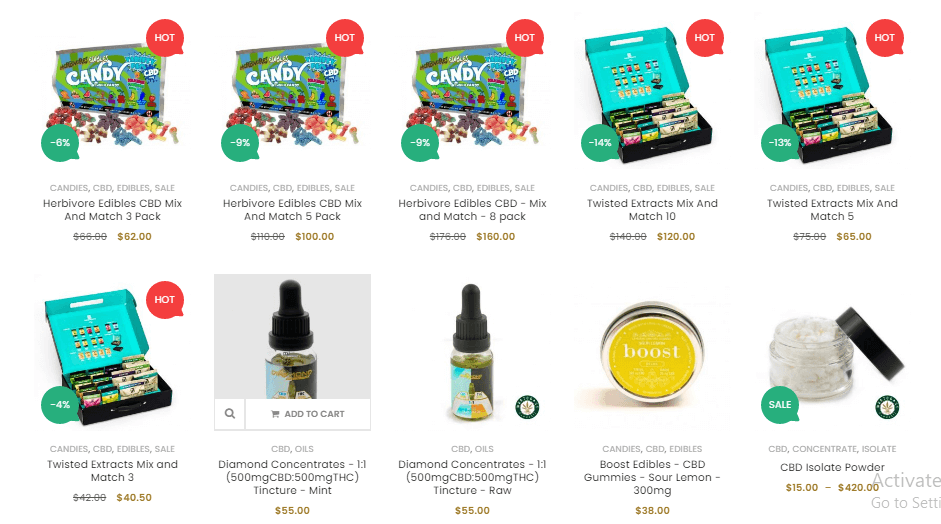 If you are looking to experience the calming, relaxing, and soothing effects marijuana has to offer, without the high, CBD products may be your solution. CBD products are among some of the most popular items in the marijuana industry. And, with CBD available in a variety of different forms, there is sure to be a CBD product that appeals to you.
At West Coast Cannabis, we offer many CBD products to meet your needs and preferences, including:
CBD gummies
CBD edibles
CBD candy
CBD oils
CBD tinctures
CBD vape pens
CBD topicals and more
It may be challenging to choose where to start with your CBD experience with so many delicious options. Don't worry; at West Coast Cannabis, we offer CBD mix and match options, allowing you to create a package that contains all your favorite CBD products.
At West Coast Cannabis, we make buying CBD products online easy. Pick out what you want and start the checkout process. You'll get instructions to guide you along the way.
If you have questions about any of our CBD products, please don't hesitate to contact us. We are happy to help.

It is said that variety is the spice of life, and if you're looking to shake things up with some new cannabis products, you're sure to appreciate the incredible variety of edibles available for online order through West Coast Cannabis. Our selection goes far beyond the typical cookies and brownies you're used to – we've got options to suit every flavor profile and mouth-feel preference.
If chewy snacks are your jam, you'll be in heaven with our wide selection of gummies, and for those who like a little pucker, there are sour gummy options, as well. Chocolate lovers won't have any trouble satisfying their sweet tooth with milk and dark chocolate bars, as well as peanut butter cups, bear claws, truffles, and more. Also on the sweet side are hard candies and lollipops, honey and syrups that can be added to beverages, freezes that are perfect for summer, and even convenient sprays.
Of course, we also have a great selection of delectable classics, from cookies and brownies, to cakes and tarts, and for those who crave a savory flavor, trail mix bars offer the perfect combination of salty and sweet. Tea is on the menu, as well, if you're looking for something warm, soothing, and delicious during the colder months.
With so many options to choose from, you'll have no trouble finding the edibles that meet your every need, with options for THC, CBD, or both, along with endless flavors from renowned brands you love. We proudly offer products designed to suit dietary restrictions, from gluten-free and dairy-free to vegan. Plus, you'll find all the strains you love, including indica, sativa, and hybrid, and even triple indica for total relaxation when you're drifting off to dreamland.
There's only one potential downside to the many edible options offered by West Coast Cannabis – how can you possibly narrow your options to choose the flavors that are right for you? The good news is, you don't have to.
We're pleased to offer a variety of mix and match products so you can sample a little bit of everything to see what you like best when you order edibles online. Just looking at the Jelly Bombs from Twisted Extracts is enough to make your mouth water, but how can you choose between mango, peach, apple, black cherry, blue raspberry, and so many other intense fruit flavors? Simple – pick a pack of 3, 5, or 10 to try.
If you're into the chewy sweet and sour selection from Herbivore Edibles, you're sure to appreciate mix and match packs of 3, 5, 8, or 10 that let you take Banana Blasts, Buzzy Peaches, Candy Colas, Strawbuzzies, and more for a spin before you commit to your fave. The mix and match options at West Coast Cannabis are ideal for those new to the edibles scene, friends looking to split an order, or anyone interested in trying something new and saving some dough in the process.
Mix-and-match opportunities, as with our 5- or 10-packs of So High Premium Syringes, allow you to try several different products at a lower price. If you're just staring out, and you're not sure what you'll like, you can put together a mix-and-match pack with flavors like Blood Orange, Grape Ape, Green Apple, and more to sample different options and find your new favorites. Best of all, you can save money as you try new varieties of products, and you always have the option to share with friends.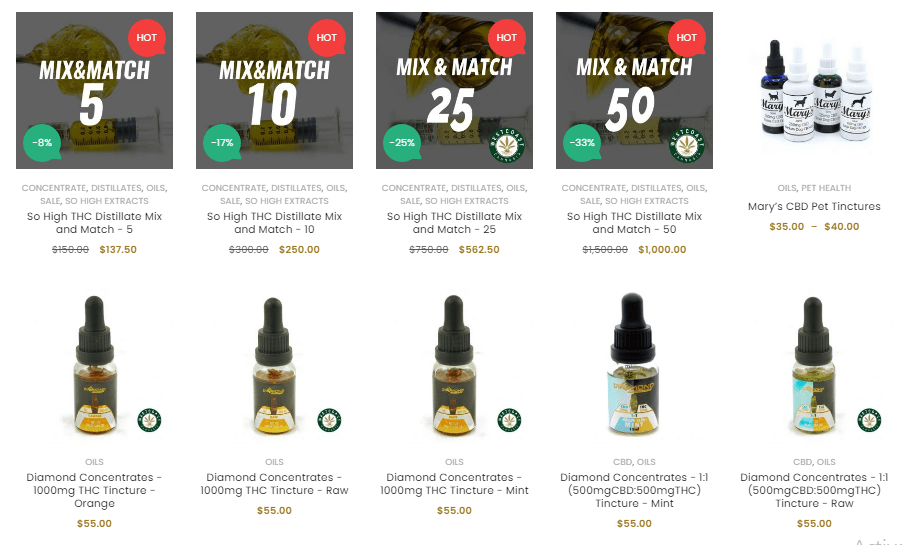 West Coast Cannabis provides the best prices for single cannabis products. We also offer several mix-and-match options for our distillate syringes. Our packages help you to save even more on your cannabis products, while giving you the ability to try several different strains. Our mix-and-match kits are also great for sharing.
Our most basic package allows you to choose five different strains, giving you an 8% discount. The next tier includes ten syringes and a savings of 17%. The savings keep on going up as you increase your order size, with a 25% price drop when you order 25 syringes. Our largest kit of 50 syringes saves you 33% over the single-item pricing.
Tinctures and sublingual oils tend to have a rapid onset of effects. Many people report feeling effects within 15 to 30 minutes. The length of the tinctures' effects will vary, but a general expected timeframe is roughly four to six hours. This will depend on factors such as your individual tolerance and the strength of the dosage.
The effects of your tincture or oil will vary and largely depend on the ratio of THC and CBD. Most people understand that THC has psychoactive effects that can produce the feeling of being high. However, relatively few users understand that CBD acts to counterbalance the effects of THC.
What this means for you is that a product high in THC and low in CBD will produce a high. Tinctures with an even ratio can produce a functional high with minimal psychoactive effects. If your oil or tincture has a ratio such as 20:1 CBD to THC, then you will likely experience an elevated feeling of focus without any high.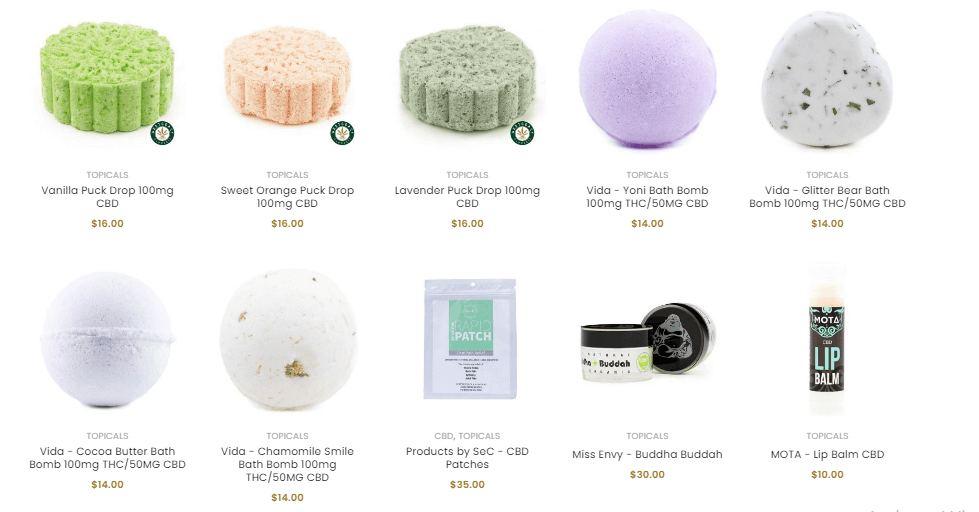 Humans have been utilizing cannabis to their advantage for thousands of years. There is evidence to suggest that ancient Asian cultures burned cannabis during funeral ceremonies around the year 500 BC, and the cultivation of the plant may even extend back thousands of years beyond that. However, cannabis has not always been used strictly for its psychoactive effects. The earliest uses of it are believed to have been medicinal.
Smoking, vaporizing, or ingesting cannabis products can have their own positive effects on one's mental health, but there are a multitude of medicinal uses for the cannabis plant that don't involve the cerebral euphoric effects of THC at all. THC, THCa, and CBD can be infused into topical creams and applied to the skin to help treat a number of conditions such as inflammation, arthritis, chronic pain, bacterial infections, and more.
How Cannabis Topicals Work
A cannabis topical is a cannabis-infused product that is applied directly to the skin. Cannabis topicals can come in many forms such as lip balms, body lotions, oils, ointments, patches, and liniments. Because they don't penetrate the bloodstream, there is no psychoactive effect, so the user can apply the treatment anytime and anywhere without having to worry about getting high at an inappropriate time.
Cannabis topicals are an all-natural treatment with proven efficacy that have been part of human civilization for millennia and yet it's only in recent years that you've been able to buy topicals online. If you're looking for a side effect-free solution to any of the ailments listed below, you can have online cannabis topicals shipped today.
The list of potential uses for cannabis topicals is a long one, but here are just a few of the ailments and conditions that these products can help to relieve:
Inflammation – There is a laundry list of health issues that can be traced back to inflammation. Chronic inflammation has been linked to various diseases such as diabetes, heart disease, psoriasis, arthritis, and even cancer. Cannabis topicals work to reduce inflammation in the body, relieving pain and discomfort, and lowering the risk of inflammation's negative long term effects.
Chronic Pain – Modern solutions for the alleviation of chronic pain often involve the use of dangerous and addictive drugs such as opioids. Cannabis topicals applied directly to the source of the pain aid in providing fast-acting relief without any of the potentially lethal side effects of painkilling drugs.
Irritations and Infections – Because of their ability to relieve pain and reduce inflammation, cannabis topicals can be used to treat small cuts, scratches, burns, and bug bites. Cannabis topicals even have antibacterial properties that prevent infections in these wounds, and work to relieve other bacterial infections in the skin.
Soreness and Tension – Cannabis topicals can be a terrific therapy for general muscles soreness or sports-related injuries. Whether it's stress-induced tension or the effects of a good workout, cannabis topicals can reduce pain-causing inflammation and provide comfort and relief. Cannabis topicals are also being used more frequently in therapeutic massage.
Other Uses for Cannabis Topicals
Aside from their strict medicinal uses, there are other ways that cannabis topicals can enhance your everyday life. Order topicals online today if you'd like to:
Prevent Skin Aging – Cannabis is an antioxidant, meaning it helps your skin heal quicker and can work to prevent tissue damage. Applying cannabis topicals to your skin can help it look and stay healthy.
Increase Sexual Pleasure – The use of cannabis as an aphrodisiac can be traced back thousands of years. Cannabis topicals offer new ways to incorporate the stimulating effects of cannabis to spice up your life in the bedroom.