Buy aPOTforPOT – Medium Complete Pot Grow Kit (5 gallon)


Grow Your Own Quality Cannabis Easily with aPotforPot's Complete Grow Kit"
Experience the joy of growing your own high-quality cannabis with aPotforPot's Medium Complete Grow Kit. In just 80 days, you can harvest up to 8 oz of top-notch weed. Whether you choose to grow indoors, outdoors, on your patio, or in a tent or garden, our all-in-one kit has got you covered. With auto-flowering seeds, your houseplant will reach a height of 3-6 feet.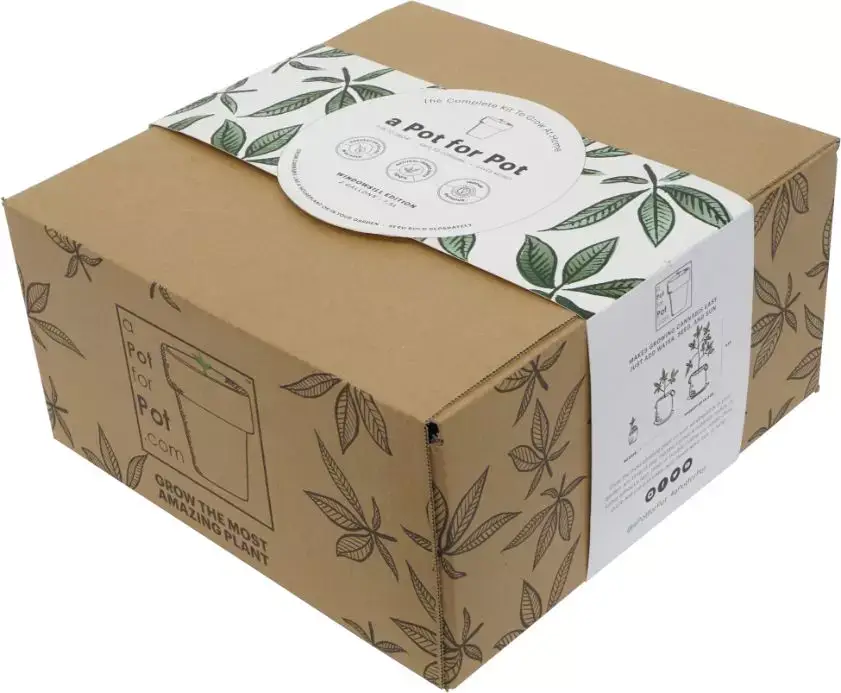 No need to invest in expensive grow equipment or complicated nutrients. Our Medium Complete Grow Kit eliminates the hassle and high costs. Follow our step-by-step guide and unlock the secrets of successful cannabis gardening.
Ready to embark on your cannabis growing journey? Our home grow kit takes away the guesswork and makes indoor marijuana cultivation a breeze. In just three months, you'll witness the fruits of your labor. Who knows, you might even turn your passion into a profitable endeavor. Don't wait any longer, purchase our grow kits today!
Benefits of Choosing a Grow Kit:
Growing marijuana doesn't have to be complicated or expensive. You don't need a hydroponic setup, grow tents, timers, ventilation systems, or advanced lighting. Keep it simple and learn the art of marijuana cultivation with aPotforPot's all-in-one grow kit. We'll guide you every step of the way, turning you into an expert grower.
Our grow kit includes specially formulated soil packed with all the nutrients your plants need. Just add water, seeds, and sunlight (or grow lights), and you're good to go.
Designed for both first-time and experienced growers, our grow kit offers a cost-effective alternative to corporate cannabis and unreliable dealers. Save money and develop a new skill by cultivating your very own cannabis.
Moreover, we provide unparalleled coaching services, regardless of your experience level.
Join our community of over 25,000 home marijuana growers and tap into a wealth of knowledge. Exchange tips, tricks, and insights with fellow growers who are passionate about indoor gardening and achieving high-quality cannabis yields.
WHATS IN YOUR GROW KIT..
Grow Guide
$40 Seed Coupon (see below for details)
5 Gallon Fabric Pot
Pot Drain Saucer
Seed Germination Kit
Superb Soil (x2)
Diatomaceous Earth (Large)
Aeration Top Soil Mix (Large)
Coco Bricks (x2)
Rooting Booster
Smartphone Camera Lenses
Natural Leaf Shine
Watering Can / Spray Bottle
Trimming Scissors.
Every purchase of our grow kit includes a $40 Seed Coupon to discount your separate purchase of seeds from our online seed fulfillment partners (5 seed Minimum Order Quantity).