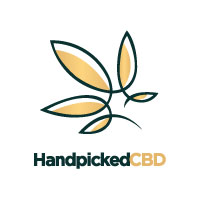 Buy Handpicked CBD Oil, CBD Capsules, CBD Edibles, CBD Drinks, CBD Topicals, CBD Vapes

At Handpicked CBD, we are dedicated to providing you with the highest quality CBD products from reputable brands that have been thoroughly tried and tested. Our selection process ensures that we only work with CBD companies that adhere to the best practices, from seed to shelf. Here's what that entails:
Cultivation: All the CBD used in our products is sourced organically, without the use of pesticides, chemical fertilizers, or heavy metals.
Extraction: We employ the widely recognized supercritical CO2 extraction method to extract CBD, ensuring the highest standards of quality and purity.
Quality Assurance: Each CBD product listed on our platform undergoes rigorous third-party lab testing to verify its ingredients and ensure its safety and efficacy.
Our Mission:
We are driven by a mission to introduce people worldwide to the incredible benefits of this natural product. Our goal is to establish ourselves as the go-to online CBD marketplace, offering the best and most trusted CBD products from reputable brands in the industry.
In an industry that is yet to be fully regulated, we take it upon ourselves to set high standards and lead with our core values of trust and transparency.
Rigorous Vendor Vetting: Before a vendor can list their CBD products on Handpicked CBD, we conduct a thorough investigation to ensure their credibility and product quality.
Cultivation, Extraction, and Quality: Every CBD product listed on our platform is accompanied by a third-party lab report, providing confirmation of its ingredients. We also obtain lab reports that confirm the absence of pesticides, fertilizers, solvents, or heavy metals in the products. Additionally, we exclusively collaborate with vendors that utilize the supercritical CO2 extraction process for CBD extraction.
Unbiased Reviews: We encourage our customers to leave reviews for the products they purchase through Handpicked CBD. These reviews are closely monitored by our team, who promptly address any concerns or issues.
Product Testing: In addition to customer reviews, our team personally tests every product before it is sold on Handpicked CBD. This enables us to provide our own comprehensive product reviews and ensure that we only list products we can personally endorse.
At Handpicked CBD, your satisfaction and well-being are our top priorities. We are committed to offering you reliable and trustworthy CBD products that we stand behind wholeheartedly.