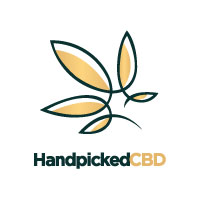 Buy Handpicked CBD Oil, CBD Capsules, CBD Edibles, CBD Drinks, CBD Topicals, CBD Vapes

All of the CBD products that we list are from reputable brands that we've tried & tested, either personally or amongst our community. We only work with CBD companies that follow the best practices from seed-to-shelf. That means:
Cultivation: all CBD is sourced organically, no pesticides, chemical fertilisers or heavy metals.
Extraction: CBD is extracted using the widely regarded supercritical CO2 method.
Quality: every CBD product listed has been 3rd party lab tested to ensure its ingredients.
OUR MISSION
We're on a mission to introduce people across the world to this incredible natural product. To do that, we aim to become the 'go-to' online CBD marketplace for buying the very best, most trusted CBD products from the most reputable brands in the industry.
In an (as yet) unregulated industry, it's our job to set high-standards and lead with our core values of trust and transparency.
Rigourous Vetting of Vendors: we thoroughly investigate each vendor before allowing them to list their CBD products on Handpicked CBD.
Cultivation, Extraction, Quality: Every CBD product we list comes with a 3rd party lab report confirming its ingredients. We also have lab reports confirming no pesticides, fertilisers, solvents or heavy metals are in the products. Furthermore we only work with vendors that extract their CBD via the supercritical CO2 process.
Unbiased Reviews: customers can (and are encouraged to) leave reviews on any products that they purchase via Handpicked CBD. Our team keep a close eye on all reviews and act quickly to rectify any issues.
Product Testing: as well as customer reviews our team tests every product that's sold on Handpicked CBD. Enabling us to put our own product reviews together, and make sure we're only listing products that we would personally vouch for.