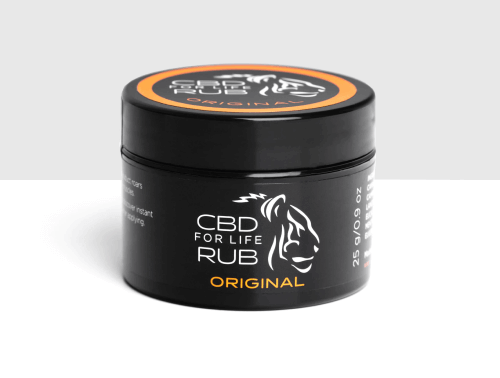 Buy CBD For Life RUB ORIGINAL to Soothe Muscle Soreness and Ease Joint Discomfort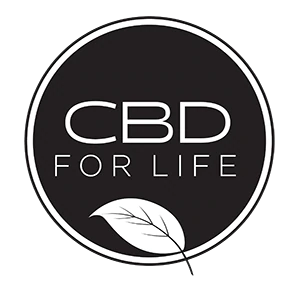 Introducing CBD For Life RUB ORIGINAL – your ultimate solution for soothing muscle soreness and easing joint discomfort. This specially formulated topical rub combines the power of CBD with carefully selected natural ingredients to provide targeted relief right where you need it.
CBD For Life RUB ORIGINAL is designed to offer fast and effective relief for muscle soreness and joint discomfort. Whether you're an athlete recovering from intense workouts or someone experiencing everyday muscle tension and joint stiffness, this CBD-infused rub can help ease your discomfort and promote a sense of well-being.
Here's why CBD For Life RUB ORIGINAL is the ideal choice for muscle and joint relief:
1. Powerful CBD Formula: This rub contains a high-quality CBD extract sourced from organically grown hemp plants. CBD, known for its therapeutic properties, works in harmony with your body's natural systems to help reduce inflammation, soothe muscles, and ease joint discomfort.
2. Natural Ingredients: CBD For Life RUB ORIGINAL is crafted with a blend of natural ingredients that complement the benefits of CBD. Emollient-rich oils, such as hemp seed oil and coconut oil, nourish and moisturize your skin while enhancing the absorption of CBD. Other soothing botanicals like arnica and peppermint further enhance the rub's effectiveness.
3. Targeted Relief: The unique formulation of CBD For Life RUB ORIGINAL allows for targeted application. Simply massage a small amount of the rub onto the affected area, and let the soothing properties of CBD and the complementary ingredients work their magic. Experience quick relief as the rub penetrates deep into your muscles and joints.
4. Non-Greasy and Fast Absorbing: CBD For Life RUB ORIGINAL is formulated to provide a non-greasy and fast-absorbing experience. The lightweight texture ensures easy application without leaving any residue behind. You can use it discreetly and go about your day without interruption.
5. Trusted Brand: CBD For Life is a reputable brand known for its commitment to quality and efficacy. Each batch of CBD For Life RUB ORIGINAL undergoes rigorous third-party testing to ensure purity, potency, and safety. You can trust that you're purchasing a reliable and effective product.
Take control of your muscle soreness and joint discomfort with CBD For Life RUB ORIGINAL. Don't let pain hinder your daily activities or prevent you from enjoying life to the fullest. Order your bottle today and experience the soothing relief that CBD can offer. Say goodbye to muscle tension and joint stiffness and hello to a more comfortable, active lifestyle with CBD For Life RUB ORIGINAL.
This top-rated rub is the fastest way to soothe muscle soreness and ease joint discomfort. Powered by phytonutrient-rich CBD and powerful essential oils, it quickly absorbs into the skin, delivering the results you want, when you want it.
How to use
Apply a quarter-size amount to the desired area. Avoid contact with eyes and wash hands after applying. For external use only.
Ingredients
CANNABIDIOL (CBD), HEMP SEED OIL, BEET WAX, CAMPHOR, CAJUPUT OIL, MENTHOL, LANOLIN, CINNAMOMUM CASSIA OIL, EUCALYPTUS GLOBULUS LEAF OIL, MENTHA PIPERITA (PEPPERMINT) OIL, EUGENIA CARYOPHYLLUS (CLOVE) OIL.
Details
.9 oz
Contains 120mg CBD
95% Naturally Derived
Free of: GMOs, Parabens, Phthalates, Formaldehyde, Artificial Coloring
Never tested on animals