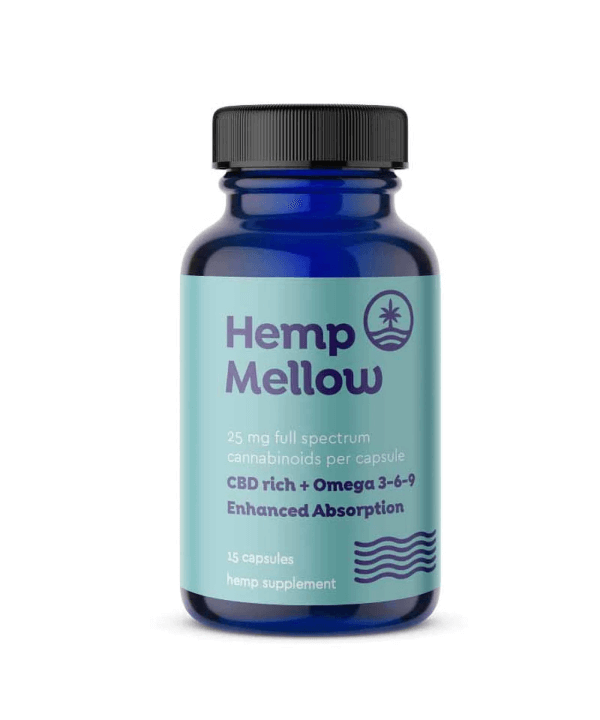 Hemp Mellow 25mg Full Spectrum CBD Oil Capsules – 15ct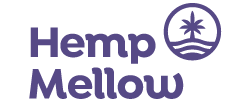 Concentration:
25mg full spectrum cannabinoids per capsule
Capsules per Bottle:
15
Ingredients:
Dry cream, rice hull concentrate, organic tapioca starch, organic gum arabic, organic sunflower oil, organic agave fiber (fructan), full spectrum cannabinoid hemp extract, hempseed oil, vegetable capsule
Allergens:
Contains Milk
Hemp Mellow offers 25mg of full spectrum cannabinoids per capsule. Using our patent-pending delivery method, Nature's Delivery System™, our cannabinoids absorb more effectively than other CBD products, offering a better experience, every time.
WHAT ARE HEMP MELLOW™ CAPSULES?
Simply put, with 25mg of CBD and 1.65 mg of ∆-9-THC, Hemp Mellow™ Capsules are the strongest legal hemp based product on the planet. How can we claim this and what does it mean? Hemp is defined as Cannabis Sativa L with no more than 0.3% ∆-9-THC content.
Our Hemp Mellow Capsules offer the highest legal amount of hemp based ∆-9-THC while keeping the CBD costs at a minimum. In addition to the 0.29% ∆-9-THC content in our product Hemp Mellow Capsules utilize Natures Delivery System™ (NDS).
NDS™ is a patent pending delivery system which utilizes the power of Mother Nature to deliver cannabinoids more efficiently and effectively than any other method. Our proprietary technology bypasses the liver's first pass metabolism utilizing the complete spectrum of cannabinoids in the most efficient manner of ingestion possible.
As a result, instead of losing up to 90% of the active ingredient in the livers first pass metabolism, our products are distributed to the bloodstream first, utilizing almost all of the active ingredients. A difference you will certainly feel in our products.
HOW SHOULD I TAKE HEMP MELLOW™ CAPSULES?
You are probably wondering how do I take Hemp Mellow Capsules? Well, the answer is that it's all about "Titration." Titration is the process of adjusting the dose or serving size of a medication or supplement for the maximum benefit without adverse effects.
What that means is start small and find your serving size for your desired effects. For many that will be one capsule taken daily or nightly. But others will find that multiple Hemp Mellow Capsules can be ingested to create your desired effect.
It usually takes between 20 minutes to 1 hour to feel the effects, however, the effects may take longer than 1 hour to appear dependant on many factors like recent food intake, body size and weight and/or metabolism, receptor cell density and endocannabinoid tone (ie. if you use cannabinoids regularly or not).
Anecdotal evidence suggests that NDS™ products are between 3 to 5 times more effective than products without NDS™ technology. We anticipate full clinical trials proving the efficacy of our technology to be completed by the end of 2020.
WHAT ARE THE BENEFITS OF HEMP MELLOW CAPSULES?
Unlike other hemp based cannabinoid or cannabidiol (CBD) products, Hemp Mellow Capsules are formulated with proprietary NDS™ technology. By utilizing the widest array of cannabinoids possible, while maintaining a consistent 0.29% ∆-9-THC profile we are able to accomplish what no other company can do (at least legally), which is provide a unique mind-body balance with legal hemp.
Each 25mg capsule contains 1.65mg of Hemp based ∆-9-THC. Multiply that by the NDS™ technology which is safely between 3 and 5 times more efficacious than without and you have the world's strongest hemp based product, Hemp Mellow™ Capsules.