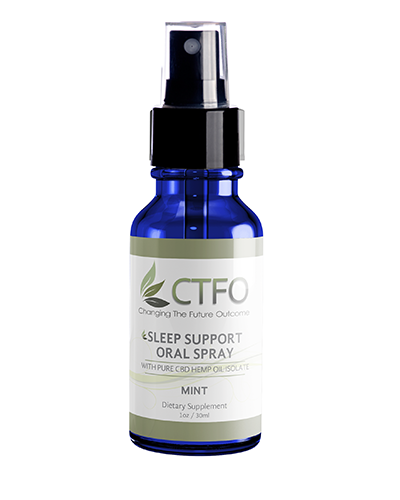 CBD Sleep Support Oral Spray – 30ml


You deserve a good night's rest! Our bodies release different hormones to help promote normal functions, such as sleep. Unfortunately, as we age, environmental factors such as artificial light reduce the amount of hormones our bodies are able to produce, resulting in lack of sleep. Our Sleep Support Spray is combined with a special blend of CBD and other important nutrients to help promote a long & restful sleep. This product is great for those experiencing difficulty falling or staying asleep! It helps to improve your quality of sleep with no groggy feeling the next day! Our unique blend of nutrients has been specially selected to help you sleep faster and maintain a healthy sleep cycle. These nutrients are absorbed orally – almost instantly. They promote good sleep habits & help fight insomnia. Contains CBD scientifically tested to be safe & effective! Adults spray two (2) sprays into mouth 15 min before bedtime, daily as desired. For best results spray under tongue, hold for a few seconds, then swallow.

Ingredients: Hemp Derived Cannabidiol, Valerian Root Extract, Magnesium Gluconate, Purified Water, Coconut Oil, Cocoa Derivative, Glycerin, Potassium Sorbate, Stevia Leaf Extract, Xanthan Gum, Natural Flavors.