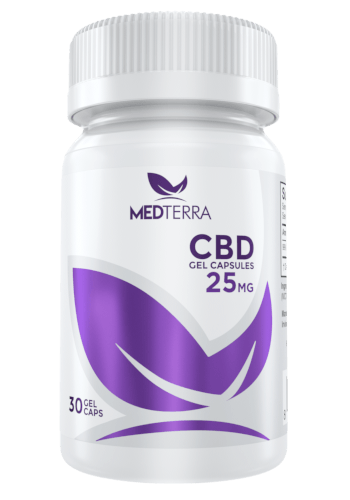 Buy Medterra CBD Gel Capsules For Anxiety – 25MG -30 Gel Caps

CBD Tinctures were the first consumer products created with CBD. While we love our CBD Tinctures probably more than the next person, we agree that having CBD packaged into an easy to swallow gel capsule is hard to beat!
Medterra's CBD Supplements are the easiest and fastest way to get your daily dose of CBD. Inconvenient Gel Capsules, our CBD is infused with organic MCT oil in measured amounts of 25mg and 50mg. Like all of our products, our CBD Supplements are produced in a cGMP facility that is regularly audited by the FDA. That means you never need to worry about the quality or amount of CBD in each capsule. If you want to check for yourself, make sure to check the Certificate of Analysis on each product page.

For those that want to go beyond the power of CBD, two of our CBD Supplements are made of proprietary blends to enhance the effect of CBD. Our Good Morning Supplement includes ingredients like Caffeine, L-Tyrosine, and L-Theanine to give you calm, focused energy without the jitters of coffee. Our Melatonin + CBD Sleep Tablets combine CBD with Melatonin to help you fall asleep and stay asleep!