Buy JUST CBD Gummies 750mg Jar for Anxiety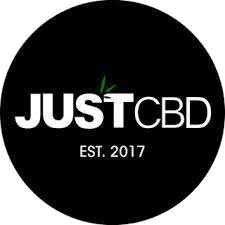 $32.50 – $37.50
$42.50 – $47.50
$32.50 – $37.50
$42.50 – $47.50
Discover our wide selection of delicious CBD gummies available in various flavors. Our 750mg jar is filled with 99.99% pure CBD, offering you days of relaxation and stress relief. Enjoy the convenience of FREE shipping on all orders, with quick delivery right to your doorstep. We firmly believe that our CBD gummies are the best-tasting and purest on the market. Try them out and let us know if you agree!
Description
Pick the Right Just CBD Gummies
CBD Clear Bear – Indulge in the most flavorful CBD edibles without compromising on taste. Our popular Clear Bear 750mg CBD Gummies are available in a range of vibrant colors, including red, yellow, green, and purple. These CBD treats make it effortless to unwind and find relaxation.
CBD Sour Bear – When you're looking to unwind and make yourself at home, our Just CBD gummy bears are the perfect choice. Made with organic hemp CBD and high-quality CBD isolate, these gummies are not only delicious but also non-GMO. Enjoy the delightful sour taste and feel the benefits.
CBD Apple Rings – Whether you've had a tough day at work or need assistance in winding down before bed, our Apple Ring Just CBD Gummies 750mg are the answer you've been searching for. Like all our CBD products, these Apple Rings are crafted from the finest natural ingredients and offer powerful effects.
CBD Happy Face – If you've had a stressful day, our Happy Face CBD infused gummies are sure to bring a smile to your face. These beloved happy face emoji gummies are highly potent, and usually, one is enough to help you relax. Experience improved sleep and wake up with increased energy levels.
CBD Worms – Our CBD gummy worms are always a favorite among customers, providing the perfect blend of sweetness and chewiness. Not only do they taste amazing, but many people agree that our CBD 750mg gummies have positive effects on both physical and mental well-being. These colorful CBD Worms make fantastic gifts too.
CBD Rainbow Ribbons – Designed to promote a serene sense of well-being, our Rainbow Ribbons never disappoint. According to numerous 750mg CBD Gummies reviews, they are fantastic snacks. Additionally, Just CBD snacks are now completely legal in all 50 states since the federal Farm Bill was signed in 2018.
CBD Sour Worms – For a sharp and refreshing way to unwind after a tough day, our Sour Worms are the perfect choice. A single serving of these trendy Just CBD Gummies helps you feel calm and cool. Plus, our CBD goodies are made from hemp, ensuring no psychoactive effects.
CBD Peach Rings – If you're looking for CBD gummies with a sweet and fruity taste, Just CBD is the place to go. While our beloved CBD treats can be enjoyed throughout the day and night, Peach Ring gummies are particularly known for their ability to help relax the mind and body before bedtime.
Gummy Cherries – Craving a delightful fruity flavor? Look no further than our cherished Gummy Cherries. If you want the everyday hustle and bustle to roll off your shoulders, a 750mg CBD Gummies dosage may be just right for you. These Gummy Cherries also make excellent holiday gifts.
CBD Blueberry Raspberry Rings – When you need to unwind both physically and emotionally, our Blueberry Raspberry Rings are here to help. These savory CBD candies have a reputation for promoting relaxation. Just CBD gummies can be shipped nationwide and globally, so you can experience their benefits wherever you are.
CBD Watermelon Rings – We all experience a bit of stress from time to time, but now you can easily find reviews for CBD Gummies near you online. Discover countless testimonials about the benefits of Just CBD. Relaxing your system has never been easier with our Watermelon Rings.