Buy FOCL Premium Full-Spectrum CBD Oil Organic MCT Oil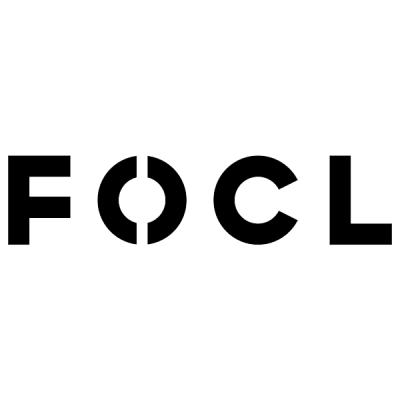 Introducing our premium line of CBD drops in two different strengths to cater to your specific needs. Whether you're new to CBD or seeking a higher dose, we have the perfect solution for you.
First, we have the Full-Spectrum CBD 300mg Bottle. This low-dose option is ideal for beginners or those looking for a gentle experience. With just 1-2 droppers, many people experience increased relaxation, focus, and concentration. Discover the benefits of our premium Full-Spectrum CBD oil.
If you need an extra dose of relaxation, we recommend our Broad-Spectrum CBD 1000mg Bottle. With three times the amount of CBD, each drop offers maximum relief and value. Experience deeper relaxation and reduced anxiety with just 1-2 droppers of our True Broad-Spectrum CBD oil.
Our CBD drops are formulated with three clean and simple ingredients to quickly calm your mind and body:
Premium Full-Spectrum CBD: Helps promote focus and relaxation for your mind and body.
Organic MCT Oil: Supports brain function and memory while providing a smoother flavor and consistency.
Organic Flavors: Enjoy three delicious, natural flavors without any grassy aftertaste.
Here's how to use our CBD drops:
Shake the bottle well with the lid tightly closed.
Squeeze the dropper to fill it with CBD oil.
Place the drops under your tongue and let them sit for approximately 45 seconds before swallowing.
Our Full-Spectrum Hemp CBD works harmoniously with your body's endocannabinoid system to help manage stressors such as anxiety, sleeplessness, and physical pain.
Organic MCT Oil, extracted from baby coconuts, provides additional benefits for brain function, memory, and heart health, all with a smoother flavor and consistency.
Experience our refreshing Fresh Mint flavor, a delightful alternative to grassy-tasting oils. One reviewer described it as "a refreshing stick of gum for the brain."
For a fruity twist, try our Cherry On Top flavor. It adds a bright and vibrant touch to our CBD drops, enhancing your experience.
Indulge in nostalgia with our Orange Cream Swirl flavor. This soothing blend combines sunny oranges with a hint of cream, reminiscent of relaxing summer days.
We take quality seriously. All our products are blended in GMP Certified Labs that adhere to strict FDA Standards, ensuring a contaminant-free product. Additionally, our products undergo regular third-party testing for the highest quality and safety standards, including tests for cannabinoids, terpenes, and CBC.
At our core, we never compromise on quality. Our ingredients, including premium hemp, are sourced from the USA, guaranteeing the purest Full-Spectrum CBD.
Rest assured that our products are doctor-formulated, third-party tested, 100% plant-based, and made to FDA standards. We prioritize organic ingredients and ensure our products are free of pesticides or herbicides.
Choose quality, choose reliability. Trust our premium CBD drops to provide the relaxation and relief you deserve.