Buy FOCL Premium Full-Spectrum CBD Oil Organic MCT Oil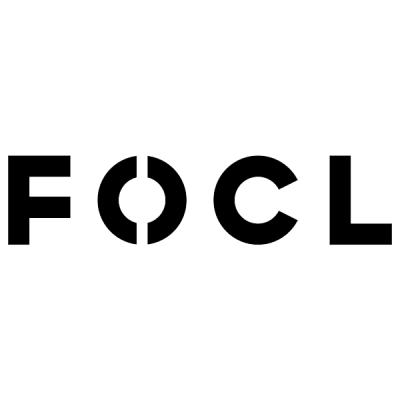 Full-Spectrum CBD 300mg Bottle
New to CBD drops or want a low-dose of chill? It's best to start small and see how your body reacts before upping your dosage. Many people experience increased relaxation, focus & concentration with just 1-2 droppers of this premium Full-Spectrum CBD oil.
Broad-Spectrum CBD 1000mg Bottle
Need an extra dose of chill, fast? With 3x as much CBD, get the most relief and value out of each drop. Many people experience deeper relaxation and reduced anxiety with 1-2 droppers of this premium True Broad-Spectrum CBD oil.
3 clean, simple ingredients to help quickly calm your mind and body.
Premium Full-Spectrum CBD: Helps the mind + body stay focused and relax.
Organic MCT Oil: Supports brain and memory function.
Organic Flavors: 3 delicious, natural flavors with no grassy aftertaste.
Shake Bottle Well
With the lid on tight, give your bottle a good shake.
Squeeze the Dropper
Unscrew the top and squeeze the dropper to fill it with CBD.
Drop Under Your Tongue
Place your drops under your tongue and let it sit for about 45 seconds before swallowing.
Full-Spectrum Hemp CBD
Refocus and calm your body's endocannabinoid system to help it naturally better manage stressors like anxiety, sleeplessness and physical pain.
Organic MCT Oil
Extracted from baby coconuts, this natural, healthy fat has been found to help support brain function, memory and heart health with a smoother flavor and consistency.
Fresh Mint
If you've tried oils that taste like grass, get ready to love our minty fresh flavor profile. One reviewer described it as "A refreshing stick of gum. For my brain."
Cherry On Top
Get your fruity on. Classic cherry puts a bright twist on our CBD drops. We like to think of it as the cherry on top of a great formula.
Orange Cream Swirl
Our throwback to chill summer days. Perfectly formulated, this soothing flavor blends sunny oranges with a hint of cream.
We blend all of our products in GMP Certified Labs that follow strict FDA Standards, ensuring a contaminant-free product. And because we're so serious, we have our products regularly third-party tested for the highest quality and safety possible.
Free of Pesticides
Free of Heavy Metals
Free of Microbials
Free of Mycotoxins
Free of Residual Solvents
Tested for Cannabinoids
Tested for Terpenes
Includes CBC
Never compromise on quality.
All of our ingredients are grown in the USA, including our premium hemp for the purest Full-Spectrum CBD.
Made with organic ingredients
Doctor-formulated & 3rd party tested
100% Plant-based
No Pesticides or Herbacides, ever
Made to FDA standards