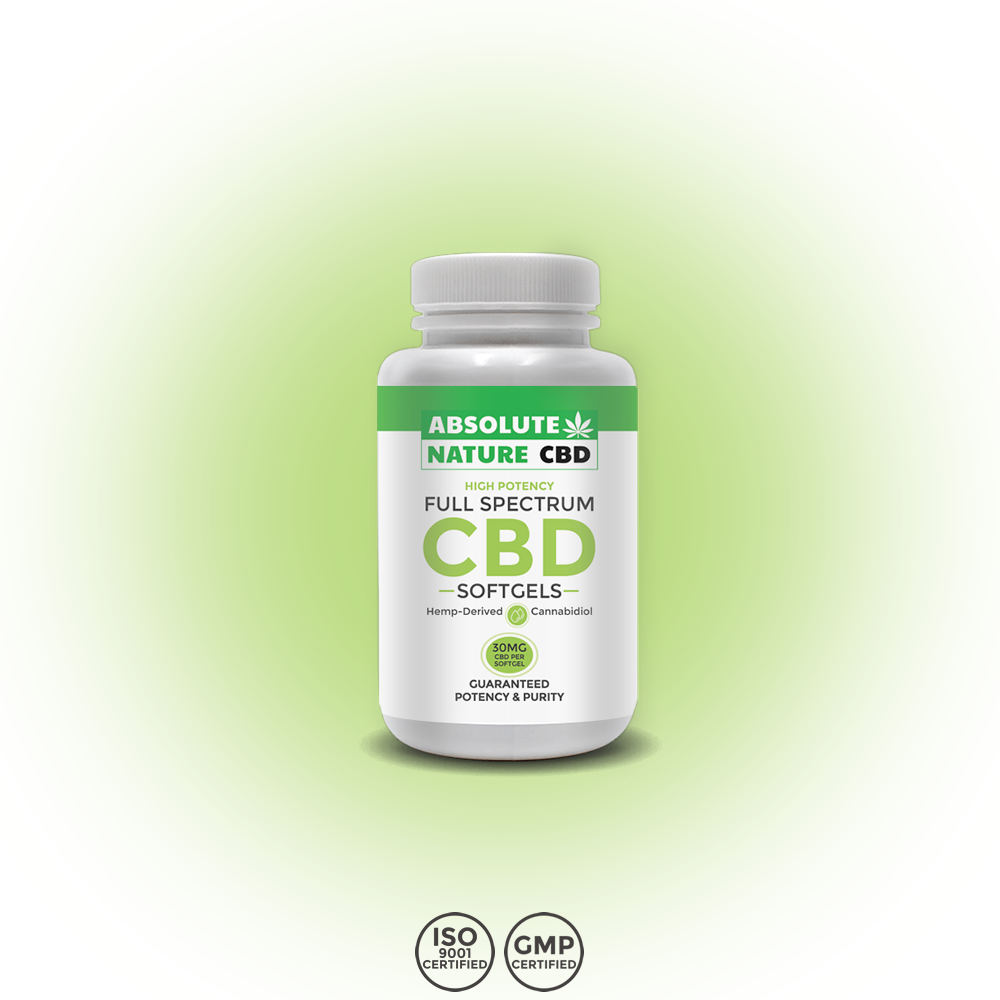 Buy CBD Liquid Oil Softgels – Full Spectrum – 30mg Online

Experience the Finest: Full-Spectrum Liquid CBD Softgel Capsules
Indulge in the excellence of our premium, non-GMO hemp-derived Liquid CBD Softgel capsules, meticulously cultivated by local farmers in Colorado.
Enjoy the Benefits: Precise Dosing, Mess-Free Convenience
Our Softgel capsules offer precise and predictable dosing, eliminating the hassle and mess. Conveniently packaged in a portable and recyclable container, they can be effortlessly tossed into your gym bag or car without the worry of breakage.
Safety First: Child-Resistant Packaging
We prioritize safety and compliance with federal and state laws by packaging our Softgel capsules in child-resistant bottles.
Uncompromising Quality: Whole-Plant, Full-Spectrum Extract
Our CBD oil is minimally processed, derived from whole-plant hemp/cannabis, following the highest standards throughout the entire cultivation, extraction, and bottling process.
Key Features:
Whole-Plant Extract
Full-Spectrum Composition
3rd Party Lab Verified
Non-GMO
Organically Grown
Product Details: SKU: FSSG30X30 Categories: CBD Softgels, Full Spectrum CBD Hemp Oil for Sale Tags: CBD, CBD Oil, CBD Tincture, Full Spectrum CBD Oil, Pain Relief
Discover the Excellence of Liquid CBD Oil Softgels:
We take immense pride in our carefully crafted 100% natural full-spectrum whole-plant extract, encapsulated in our innovative liquid CBD Softgels.
Crafted with Care: Two Pure Ingredients
Our top-quality CBD oil Softgels contain only two ingredients: carrier oil and whole-plant extract, rich in CBD, naturally occurring cannabinoids, terpenes, flavonoids, plant proteins, essential fatty acids, and other beneficial compounds from the cannabis/hemp plant. Experience all the benefits without the intoxicating effects, just as nature intended!
Enhanced Absorption and Added Health Benefits
We utilize MCT oil (fractionated Coconut oil) as the carrier, not only for its potential health benefits but also for its ability to improve CBD absorption rates.
Easy, On-the-Go CBD
Taking CBD has never been more convenient. Our Softgel capsules are travel-friendly, allowing you to enjoy the benefits of CBD wherever life takes you.
Designed for Wellness: Calm, Relaxation, and Exercise Recovery
Formulated to support a sense of calm, relaxation, and aid in exercise recovery, our Softgel capsules are crafted with your well-being in mind.
Uncompromising Quality: The Best Ingredients
Only the finest ingredients find their way into our unique liquid CBD oil Softgel capsules formula.
CBD Softgel Capsules Specification: Ingredients: MCT (Fractionated Coconut Oil), CBD Hemp Extract
Each bottle contains:
900 mg of CBD+CBDa per bottle
30 x 30mg Softgels
1 Softgel contains 30mg of CBD+CBDa
1 Softgel contains 33mg of total cannabinoids
No preservatives or artificial colors, Vegan, Gluten-free, non-GMO
Other Natural Occurring Molecules: Cannabinoid plant waxes, terpenes, nitrogenous compounds, amino acids, aldehydes, ketones, flavonoids, glycosides, vitamins, pigments, and co-nutrients.
KEY BENEFITS OF OUR LIQUID CBD OIL SOFTGEL CAPSULES
100% Natural Ingredients
3rd Party Lab Tested
NO Additives or Preservatives
Organically Grown
Co2 Extraction
Full Extraction Including Terpenes
NON-GMO
No Colorings or Chemicals
Sun Grown in Colorado
100% Produced in the USA
Pesticide Free
Solvent Free
Gluten-Free
Vegan Friendly
Ecologically Friendly
MCT Carrier Oil