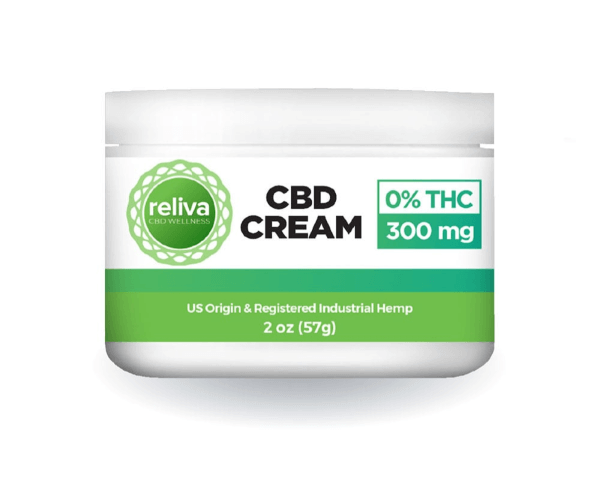 Buy Reliva CBD Wellness Relief Cream 300mg (60ml bottle)


Reliva offers top-notch CBD products to enhance your overall well-being and support your best life. Their CBD Wellness Relief Cream 300mg (60ml bottle) is crafted with high-quality natural hemp extract and the finest available ingredients, providing you with a reliable source of relaxation and wellness.
Contained in a 60ml bottle, this CBD cream delivers 300mg of CBD. Rest assured, Reliva prioritizes excellent quality and utilizes natural hemp extract that does not contain active levels of THC. As a result, using the CBD cream will not produce any psychoactive effects.
It's important to note that there is no universally recommended serving size for CBD. The information provided on this page serves as a helpful starting point and should not be considered medical advice. Various factors such as weight, diet, metabolism, genetics, environment, and more contribute to determining the ideal serving size for each individual.
To find the proper serving size for you, it is recommended to start with the lowest possible serving and gradually increase it as needed. Different conditions may benefit from different serving sizes, so it's essential to find the balance that works best for you. Keeping track of how different serving sizes affect you can be beneficial, allowing you to identify the most effective amount.
If you believe you could benefit from a higher serving size, research suggests gradually increasing your serving every 3-4 weeks. This allows you to assess how your current serving size is impacting your well-being and make adjustments accordingly. Taking notes on your experiences with different serving sizes will help you accurately determine the serving size that makes you feel your best