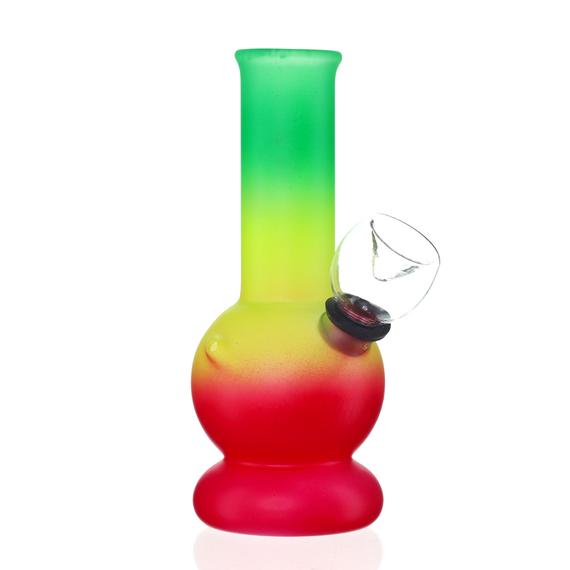 Buy Daily High Club Bubblers | Road Rasta Bong | Blue Dream Hammer Bubbler | Multi Horned Goon Bubbler


Buy Daily High Club Bubblers | Road Rasta Bong | Blue Dream Hammer Bubbler | Multi Horned Goon Bubbler
Road Rasta Bong
12 reviews
Regular price
$ 17.99 $ 19.99
Sale price
Compare at $ 19.99
This two-piece glass water pipe with a carb is perfect for on the go smoking. It doesn't have 435 percolators and a laser-guided missile defense system, but she's a pretty one that gets the job done.
Height: 5.5″
Joint style: Fixed Grommet Stem

Multi Horned Goon Bubbler
Regular price
$ 49.99
Goon squad assembles! This badass bubbler comes in your choice of Red or Blue as a base with extremely unique accents on every piece! The extra-long serpentine mouthpiece cools your smoke as it snakes through to you.
SPECS:
Height: ~8″
Perc: Fixed Single Hole
SHIPS FREE IN US

Blue Dream Hammer Bubbler
2 reviews
Regular price
$ 32.99
Height: ~6″
This just might be our finest piece yet. Enjoy smooth rips with this beautiful hammer bubbler water pipe made from thick, high-quality glass. Live the dream.

What Exactly Is a Bubbler Water Pipe?
A bubbler water pipe is an interesting and unique way of smoking legal herbs. It is a kind of water pipe that falls under the category of the famous, widely used bong. This is different in many ways and has its own unique set of benefits which are not available in a bong.
Even if it looks like a bong, bubbler water pipes feature a bowl, a mouthpiece, and a stem as well as a chamber which holds water for the smoke to travel through. This enables the smoke to be cooled en route, adding to a buttery and smooth hit. Some types of bubbler water pipes come with a percolator, which is an extra water chamber which helps in the cooling process. Some also come with display carb holes, which allow for faster clearing of the smoke.
Perks of using a Bubbler Water Pipe
Using a bubbler water pipe has lots of benefits. First, you can take it anywhere you want to go. What is more, they give smooth hits which make for a more pleasurable smoking experience.
A bubble water pipe brings together the ease of use and convenience of a regular glass pipe with the smooth smoking experience of a bong. It is durable, light, so easy to handle and, most of all, ideal for newbie smoker who may not be familiar with a bong.
Cons of a Bubble Water Pipe
Perhaps the biggest downside of a bubble water pipe is that it cannot be cleaned as thoroughly and easily as a bong. This is because it is made from one solid piece of glass that can't be disassembled. It requires regular cleaning as well.
A bubbler water pipe has a similar bowl piece as a bong and is likely to burn faster. Though this is a great duet to quick and smooth smoke, this does not make it enjoyable when you are smoking with a large group of friends.
Kinds of Bubbler Water Pipes
There are many kinds of bubbler water pipes available and all boast slightly different perks and tweaks. For instance, a hammer bubbler has a chamber and a flat base, which allow users to put it steadily on a table like a bong.
A pendant bubbler water pipe is the most stylish one and can be lined with a piece of string which enables it to be worn around your neck. This serves as jewelry and a smoking tool. This is also ideal for camping trips and musical events.
A double bubbler water pipe provides super smooth hits. This type is armed with dual chambers which hold individual percolators. The smoke which emerges from the mouthpiece is both silky smooth and cool. A Sherlock bubbler water pipe looks identical to the pipe of Sherlock Holmes, making it very distinctive as well.