Buy SESSION VAPOR Portable Vaporizer | Desktop Vaporizer | E-Rigs & E-Nails | Accessories | New Products | Replacement Parts

Session Vapor is proud to offer the widest selection of alternative vaporizers and E-Rigs for the cannabis community. Session Vapor is proud to offer the widest selection of alternative vaporizers and E-Rigs for the cannabis community. Through our long-term relationships with brands and manufacturers, we've curated an extensive collection of quality vape hardware for recreational & medical patients worldwide.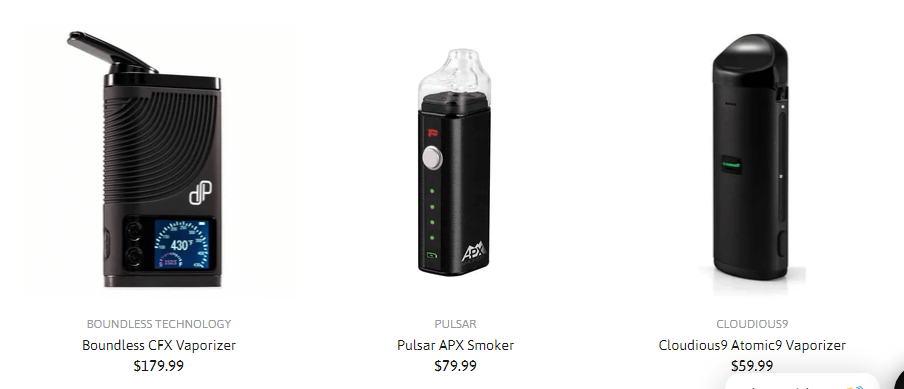 WHAT IS A PORTABLE VAPORIZER? 
Portable herbal vaporizers are compact, handheld units that enable "on-the-go" consumption of dry herb and wax concentrates. These devices are growing ever more popular as a way to vape in a discreet, convenient manner. But there's more to them than portability. They harness great power inside their stealthy-sized frames with high capacity batteries, advanced heating systems, and temperature control capabilities. The surprisingly feature-rich nature of these compact units makes them one of the most popular types of handheld vapes.
With high demand for better, faster units, manufacturers have focused their efforts on perfecting the pocket vape. As a result, these devices continue to grow more advanced over time. Recently the introduction of mobile app controls, convection heating systems, precision temperature control, and sleeker, more solid designs have elevated these units to a new level of sophistication.
In short, handheld vapes are for those who want portability with no shortage of vapor quality on the go!

WHAT DO DESKTOP VAPORIZERS OFFER?
Portables offer mobility. Vape pens offer stealth. But desktop vaporizers offer the best vapor quality. They also boast powerful features that aren't always available in wireless devices. These stationary powerhouses are ideal for flavor chasers, fans of "true vaporization", and those who only vape at home.
Vapor Production
These devices are larger and more powerful than portable units, extracting incredibly smooth and potent vapor from dry herb using advanced technologies. Although they are stationary, their larger builds leave more room for bigger, better systems with powerful heating elements, isolated vapor paths, air filters, and fans. The resulting vapor is purer than the draws delivered by portable units.
Variety
For those who want more than just direct draws, desktop vaporizers offer multiple ways to take hits. Whether you vape on-the-go with a balloon bag or sip smooth rips from a whip tube, the options are all there. Tabletop units also make sharing easier; some feature multi-user attachments so up to 4 people can take hits at the same time. While some desktop devices only feature one inhalation method, others offer multiple, expanding the potential of your vaping sessions.
Power
Portable units run on batteries with limited capacities. That means they'll run out of juice eventually, and their output will be smaller, too. A desktop vaporizer, on the other hand, is plugged into a wall outlet, giving it unlimited energy to power a larger heating system. This translates directly into higher vapor quality. It also makes for a more convenient vaping experience. You won't have to wait for the device to charge in order to take a hit.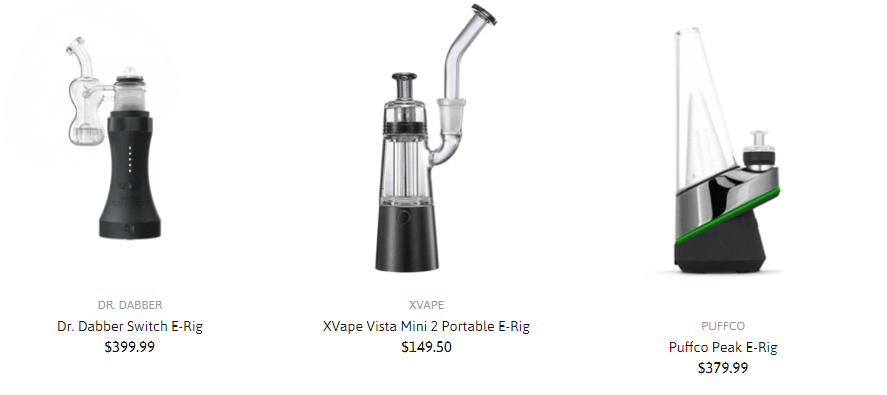 An E-Rig is an electronically controlled dab rig for your concentrates that gives you several preset temperature settings to heat the quartz coil quickly and precisely. The E-Rig is an evolution in the dabbing market eliminating the torch that is needed with a traditional dab rig. E-Rigs have a built-in lithium-ion rechargeable battery inside to power the heating coil and allows you to use it anywhere.

Accessories – https://sessionvapor.com/collections/accessories?offer_id=29&aff_id=2700
New Products – https://sessionvapor.com/collections/new-products?offer_id=29&aff_id=2700
REPLACEMENT PARTS – https://sessionvapor.com/collections/replacement-parts?offer_id=29&aff_id=2700