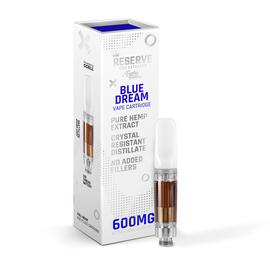 Buy CRD Vape Cartridges Funky Farms CBD Extracts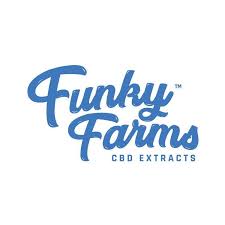 Introducing Funky Farms' Reserve Line, the ultimate choice for natural vape extract in the hemp industry, making these CRD vape cartridges truly exceptional in the market. With a selection of natural and strain-specific infused terpene flavors, these top-notch carts will quickly become your favorite from the very first hit.
Experience the fast-acting effects and therapeutic benefits of CBD with vaping, known as one of the quickest methods. These cartridges are formulated with potent broad-spectrum distillate, ensuring enhanced bioavailability and effectiveness.
But it's not just about flavor and benefits that set them apart. Funky Farms CRD cartridges are free from fillers and unnecessary additives, offering nothing but pure hemp extract.
Key Features of Funky Farms CRD Vape Cartridge:
CRD Distillate – Funky Farms uses a unique hemp concentrate called Crystal Resistant Distillate (CRD), which resists crystallization. This means you won't have to worry about crystals forming in your vape, ensuring a smooth experience.
Broad-spectrum – These CRD cartridges are made using Funky Farms Reserve Line broad-spectrum CRD extract. This extract contains all the beneficial cannabinoids, terpenes, and other compounds found in hemp, providing unique benefits and contributing to the entourage effect.
600mg Strength – Each cartridge delivers a potent 600mg dose of active cannabinoids, including CBG, CBN, CBC, CBDV, and CBL. This strength ensures you receive the desired effects and other benefits while promoting relaxation and rejuvenation.
Less Than 0.3% Delta-9-THC – Funky Farms vape cartridges contain less than 0.3% delta-9-THC concentration, adhering to the federal limit for industrial hemp. This guarantees a non-intoxicating experience, allowing you to enjoy the therapeutic benefits of CBD without unwanted psychoactive effects.
510 Thread Compatible – All Funky Farms CRD cartridges feature the universal 510 threading, making them compatible with any battery that uses this standard. Additionally, Funky Farms offers a high-capacity Reserve Line battery specifically designed for use with their 510 thread cartridges.
CCELL Ceramic Cartridge – Funky Farms CRD carts utilize CCELL ceramic wickless cartridges known for their smooth and consistent vapor production, without burning the concentrate.
Featured Products:
Natural CRD Cartridge (600mg)
Pineapple Express CRD Cartridge (600mg)
Granddaddy Purple CRD Cartridge (600mg)
Blue Dream CRD Cartridge (600mg)
Reserve by Funky Farms Battery 510 Thread (2.0V – 4.0V)
The Funky Farms vape cartridge is accompanied by a long-lasting 500mAh battery with variable voltage settings and a 15-second preheating function for an enhanced experience.