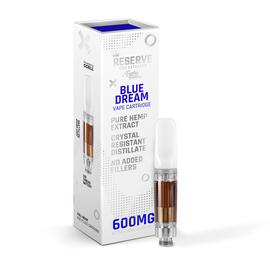 Buy CRD Vape Cartridges Funky Farms CBD Extracts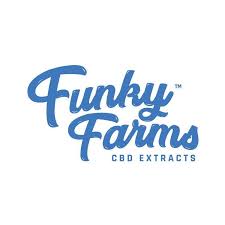 Funky Farms' Reserve Line the best natural vape extract in the hemp industry, making these CRD vape cartridges some of the best in the market. Available in natural and strain-specific infused terpene flavors, these high-quality carts quickly become your favorite after the first hit.
Vaping is one of the fastest ways to experience the effects and therapeutic benefits of CBD. These cartridges contain potent broad-spectrum distillate formulated for increased bioavailability and effectiveness.
But it's not just flavor and benefits that put them ahead of other carts. Funky Farms CRD cartridges contain no fillers and no junk. Just pure hemp extract.
Our Funky Farms CRD Vape Cartridge Features
CRD Distillate – It is not a typo. Funky Farms uses a special type of hemp concentrate that resists crystallization called Crystal Resistant Distillate (CRD).
Cannabinoids suspended in hemp extract may start to crystallize after some time. While it is not harmful and doesn't lower the extract's effectiveness, crystals are not something you will enjoy having in your vape.
Funky Farms Crystal Resistant Distillate can resist crystallization longer, giving us enough time to ship and you to consume the concentrate.
Broad-spectrum – These CRD cartridges are made using Funky Farms Reserve Line broad spectrum CRD extract.
It contains all the beneficial cannabinoids, terpenes, and other compounds found in hemp. These compounds produce unique benefits in the body.
They also contribute to the entourage effect, a mechanism by which cannabis compounds work together to produce more pronounced effects, in this case, therapeutic benefits.
600mg Strength – The CRD cartridges deliver a potent 600mg active cannabinoids dose. Since it is broad-spectrum, it also includes cannabinoids such as CBG, CBN, CBC, CBDV, and CBL.
600mg is potent enough to provide all the effects and other benefits you are looking for as well as leave you relaxed and refreshed.
Less Than 0.3% Delta-9-THC – The Funky Farms vape cartridges contain less than 0.3% delta-9-THC concentration, which is the federal limit for industrial hemp.
This makes them an excellent choice if you want to enjoy the famed therapeutic benefits of CBD, but you are afraid of getting high or experiencing unpleasant effects associated with marijuana consumption.
These products will not make you high.
510 Thread Compatible – All Funky Farms CRD cartridges utilize the universal 510 threading. They are compatible with any battery that uses 510 threading. If you are not sure about your battery, Funky Farms also has a high capacity Reserve Line battery compatible with all Funky Farms 510 thread cartridges.
CCELL Ceramic Cartridge – Funky Farms CRD carts use the CCELL ceramic wickless cartridges. This type of cartridge delivers smooth and consistent vapor and does not burn the concentrate.
Featured Products
Natural CRD cartridge (600mg)
Pineapple Express CRD Cartridge (600mg)
Granddaddy Purple CRD cartridge (600mg)
Blue Dream CRD cartridge (600
Reserve by Funky Farms Battery 510 thread (2.0V – 4.0V)
The Funky Farms vape cartridge has a 500mAh long-lasting battery; it has variable voltage settings and comes with a 15-sec preheating function.