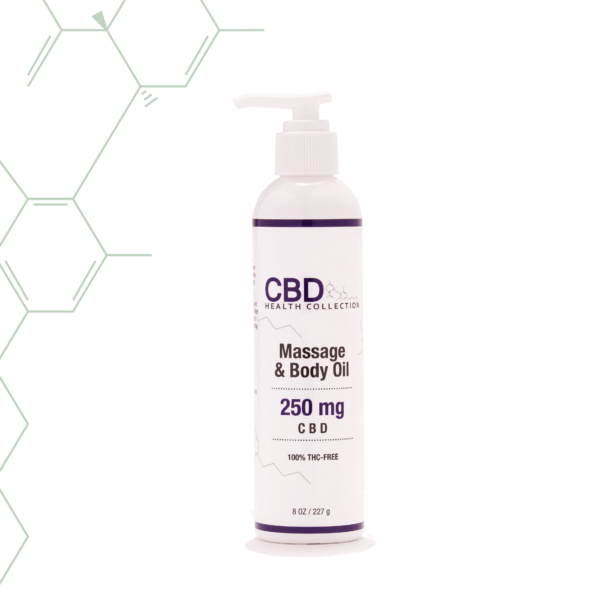 Buy CBD Health Collection 250mg Massage & Body Oil For Pain Relief


Our THC free 250mg Massage & Body Oil combines a premium botanical ingredient unscented hypoallergenic formula with 250 mg of pure CBD to promote comfort and relaxation while nourishing and moisturizing skin. Our all-natural formula includes sunflower seed oil to help skin retain moisture, as well as jojoba and olive oil for a superior glide with regenerative properties for optimal dermal health.
CBD Health Collection's all-natural CBD products contain pure, non-psychoactive cannabinoids. Extracted from organically grown, USA hemp – our CBD oil is highly potent and tested by independent third-party laboratories for purity and safety. All of our CBD products are produced in a GMP and FDA-registered facility.
Each bottle has a QR code that links to third-party laboratory tests to assure the quality and safety of each product.
Store in a cool, dry place away from direct light. Keep out of the reach of children and pets.
These statements have not been evaluated by the Food and Drug Administration. This product is not intended to diagnose, treat, cure, or prevent any disease.