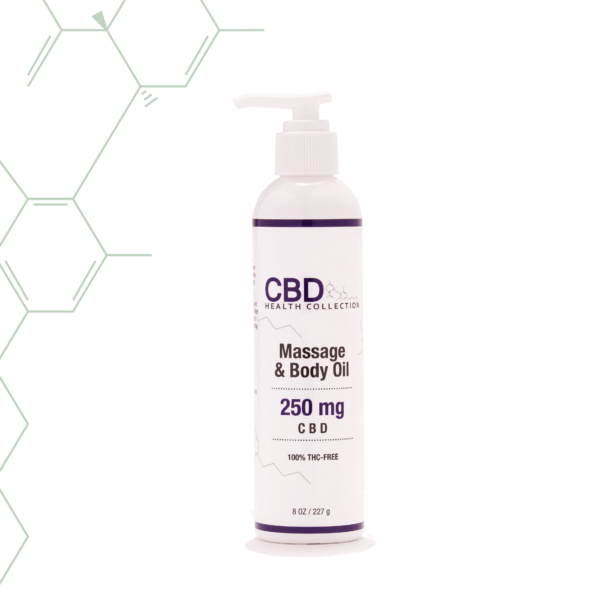 Buy CBD Health Collection 250mg Massage & Body Oil For Pain Relief


Experience the soothing benefits of our THC-free 250mg Massage & Body Oil. Formulated with premium botanical ingredients, our unscented and hypoallergenic oil combines the nourishing properties of pure CBD with a gentle touch, promoting comfort, relaxation, and skin rejuvenation.
Our all-natural formula includes sunflower seed oil, known for its ability to retain moisture, as well as jojoba and olive oil, which provide a smooth glide and possess regenerative properties for optimal dermal health.
CBD Health Collection takes pride in offering all-natural CBD products that contain pure, non-psychoactive cannabinoids. Our CBD oil is extracted from organically grown hemp in the USA, ensuring high potency. Each product undergoes rigorous testing by independent third-party laboratories to guarantee purity and safety. To further assure quality, each bottle features a QR code that provides access to third-party laboratory tests.
Store our Massage & Body Oil in a cool, dry place, away from direct light. Keep it out of the reach of children and pets.
DISCLAIMER: These statements have not been evaluated by the Food and Drug Administration. This product is not intended to diagnose, treat, cure, or prevent any disease.