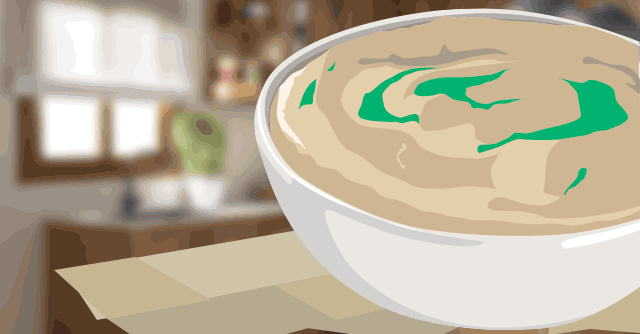 In this new entry in the recipes sectionfrom our blog, we want to enlighten you on something that unfortunately is not very common in cannabis cuisine.
We present you again a recipe based on marijuana, but in this case a savory recipe: delicious and spicy marijuana hummus.
It's great to have marijuana as a flavoring or spice out of the ordinary also in savory preparations. And the truth is that there are infinite possibilities. We will expand the blog with new ideas and recipes to expand your recipient 😉
For the moment, we want to tell you a first traditional recipe to make hummus at home and what we will do is add the cannabis touch using our homemade marijuana olive oil. You can check the entry in this blog and prepare it in advance before starting with the hummus recipe.
Ingredients needed to prepare marijuana hummus for 4 people
Steps to follow to prepare marijuana hummus
Hummus, is already known practically all over the world as a delicious aperitif made from chickpea purée. There is discussion about its origins, which seem to be in Ancient Egypt, but it is a really precious dish and very typical in countries throughout most of the Middle East, apart from Greek hummus.
Either way, It is something very tasty and rich that can be served as a first course or as an aperitif on which to dip an infinite number of things: fresh vegetables, breads of various kinds, etc.
In addition, of course, from this team we wanted to try to give the traditional hummus a spin to include it in our particular recipe book. You will see that it is really easy to make and that, as we say, It will be enough to substitute conventional olive oil for our spectacular and flavored homemade marijuana olive oil. Ideally, you would take a look at this article and leave it prepared a few days in advance.
Now that we know the basics about hummus and its ingredients, We are going with the steps that we are going to follow to prepare a delicious cannabis hummus at home for about 4 people:
We start by cooking the half kilo of chickpeas with salt for at least an hour over medium / high heat. The ideal is to always soak the legumes in water before cooking them, it will be enough to let the chickpeas soak the night before. When they are cooked, We will keep a glass of the water from that cooking.
We go on to beat the chickpeas together with the water that we have saved cooking. We can choose a conventional mixer or choose to crush the cooked chickpeas by hand in a mortar or similar. As you prefer.
With a uniform mixture, this is when we start to flavor. We will add the 3 teaspoons of tahini, along with the teaspoon of salt, the crushed or very small chopped garlic clove, the juice of the two lemons and a bit of marijuana olive oil. Tahini is basically a sesame seed paste, widely used in Arabic and Syrian cuisine, etc. that provides a great aroma and flavor to preparations such as hummus. Today it can be found in practically any supermarket or shop so it should not be difficult for you to get hold of this ingredient. In this phase, as we say, add the amount of marijuana olive oil that you consider, but we do not recommend adding too much. The chickpea puree as such, should be unctuous, but thick. After incorporating all these ingredients, we do not mix again but in this case we mix in a uniform way, but a bit rougher, with a fork for example. In this step we can also choose to add something extra, such as paprika or paprica, to taste
And actually we already have it. You just need to plate and that's it. Ideally, serve it on a large plate that allows you to make a shallow hole in the center, serving inside a couple more teaspoons of homemade marijuana olive oil and some chopped parsley. Here again we can sprinkle with some paprika or paprica or even flake salt to taste. We mix at the table and enjoy.
You are sure to love this recipe. It has been great to experience cannabis cuisine leaving us out of traditional desserts or sweets, thanks to the marijuana olive oil.
Again, from the BobGrow team we remind you that marijuana or its ingested derivatives can have a faster and more powerful effect than in other forms of consumption, so We recommend caution in its consumption in order to enjoy it as it deserves 😉
Take the opportunity to surprise your friends with this preparation, it will not leave anyone indifferent. In addition, by not carrying any product of animal origin, it is ideal for vegan marijuana lovers.
We are waiting your comments!
Most viewed articles on our blog