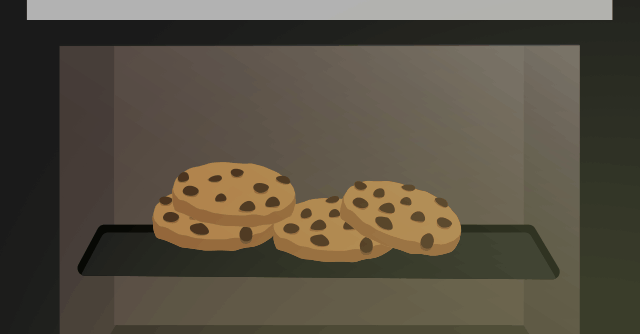 Who doesn't love freshly baked cookies? What if we also aromatize them in a special way? 😉
Here we leave you another simple recipe to learn how to prepare some delicious cookies or marihuana cookies at home. You already know that from the team we are very fans of "fattening" our recipe book and trying new ideas, here you also have the classic preparation using our oven. An ideal preparation to spend a Sunday afternoon with friends, preparing them together and finally enjoying them with a good cup of something sweet and hot to drink.
You will see simple and delicious that it turns out to prepare these marijuana cookies, as we always explain the preparation step by step and the ingredients you will need.
Marijuana cookie ingredients
These are the basic ingredients to be able to make marijuana cookies at home:
Steps to follow to prepare marijuana cookies at home
Here we will tell you how to do the "magic" with these ingredients and prepare our marijuana cookies step by step:
The first thing we must do is preheat the oven to a very high temperature, about 300 degrees
Then we go to melt the butters and mix them completely. It is with the homemade marijuana butter that we will incorporate our special ingredient into this recipe. If you have not yet tried to make homemade marijuana butter, in this blog we leave you two articles so that you can learn how to make it in just half an hour: This is how marijuana butter is prepared Y Marijuana butter for vegans with coconut oil. To melt them, we take them out of the fridge in advance until they are at room temperature to work them. Otherwise, we can always combine the 120 grams of one and the 115 grams of another in a glass bowl and warm them slightly in a bain-marie to be able to mix them well.
To our our mixture of butters, Add the 40 grams of flour and stir until it is fully integrated.
In this step we mix the dough with our egg and with the sugar mixture. We remember that the ideal will be 60 grams of traditional white sugar and 65 grams of whole sugar or cane (brown). We stir well again.
Add the half teaspoon of baking soda and the half of baking powder. Here we can continue to flavor the marijuana cookie dough, in this case with vanilla. You can choose to use it in the way you like the most. We can add the seeds of a vanilla bean, delicious but perhaps somewhat more difficult to obtain than a tablespoon of vanilla essence or vanillin (vanilla sugar).
With all the elements well integrated, we can start cooking our delicious cookies. We take one cookie sheet or cookie sheet, la forramos with a greased parchment paper with traditional butter and we are making circular piles with the mixture. You can help each other with a spoon until you can apply all the dough, making each pile remain a diameter of about 15 cm and a thickness of about 2 cm.
We will leave in the preheated oven for about 8 or 10 minutes at a maximum of 190 degrees Celsius. We keep watching and once golden brown, we take out, we wait a little bit so as not to burn ourselves and… enjoy!
You no longer have to wait until you can travel to Amsterdam to try some real marijuana cookies. With this easy recipe you can encourage yourself to try them at home and tell us how it was. You are going to love them 😉
As always, from this team we recommend a responsible consumption of this type of cannabis preparations. You already know that the ingested marijuana will have a much more powerful and faster effect since we will absorb 100% of the THC compared to the usual 40% when the marijuana is consumed smoked or inhaled. Therefore, be extremely careful in its consumption, starting with a small portion and increasing as desired.
Enjoy them!
Most viewed articles on our blog