One more time Eva Seeds was present at the amazing cannabis fair Expoweed Chile, held in the charming Parque O'Higgins in Santiago de Chile.
In this edition of Expoweed, Eva Seeds y Cali Terpenes we share a stand, with the collaboration of friends Ummos Rosin Press and thechileanstrainhunter.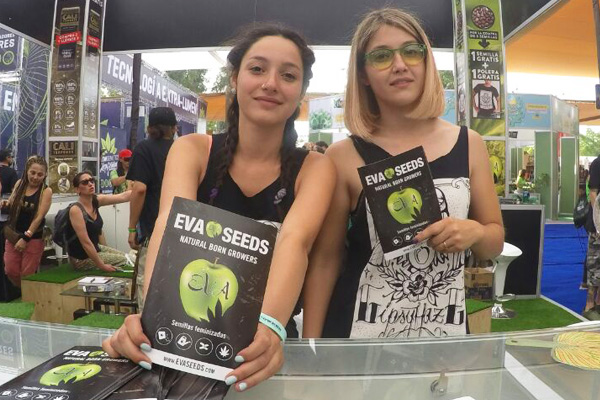 Those who are passionate about our brand were able to enjoy the merchandising made for the occasion, in addition, we remembered the search engines for unique varieties (phenohunters), offering very special genetics in our Limited Editions.
In addition, the attendees were amazed by the tasting of terpenes in glass pipette and chocolates. Such a success of Cali Terpenes.
We also do not forget the extraction lovers, since the assistants were able to make their own extractions type rosin in the wonderful press Ummos Rosin Press, being able to also add terpenes for free to the final product, which ensured some atomic dabs.
This and more await you in the next edition of Expoweed 2017, will you sign up?
Video summary of Expoweed 2017, by Eva Seeds: