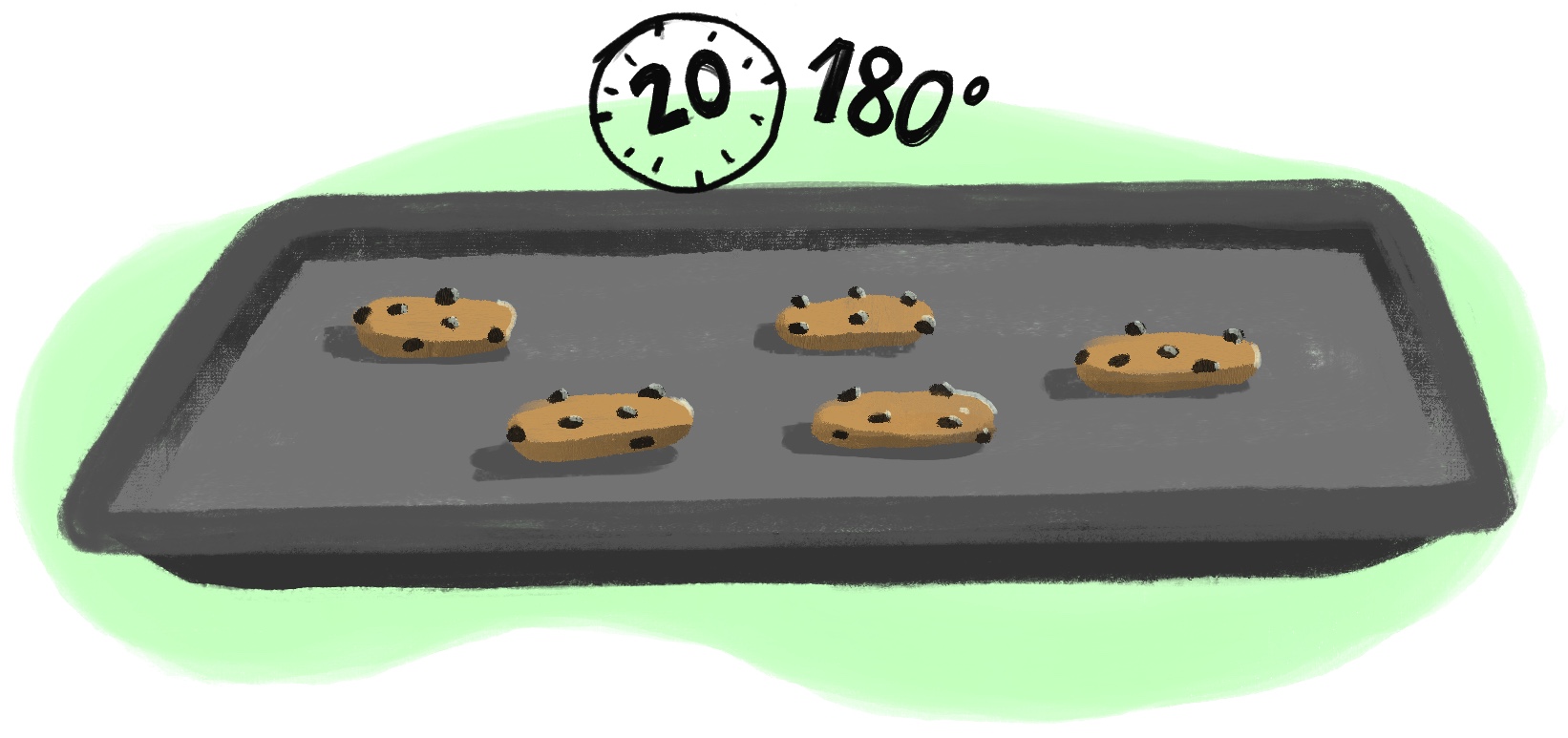 CBD oil is a powerful anxiolytic and antioxidant. In addition, it has anti-inflammatory and analgesic properties. The cannabidiol consumption has increased among people with various types of pain and suffering from pictures of stress or anxiety.
A quite fun way to consume it is through some food recipe. In addition, it is a very attractive form for everyone in the house.
The methods of preparation are very diverse. Can be done CBD cookies It can be done in several ways, either by diluting the oil in butter or olive or sunflower oil.
For this recipe, we will use 10% CBD oil, amount that you can adapt to the type and dose of oil you use daily.
Ingredients:
250 grams of flour
150 grams of butter
125 grams of white sugar
1 egg
6 drops of CBD oil
3 tablespoons chocolate chips
1/8 teaspoon of baking soda
Preparation steps
The first step is to remove the butter from the refrigerator so that it has a soft smoothness. Once this has happened, you have to choose a container of regular size in which you will place the egg and the white sugar. Mix well until the egg is the whitish color of sugar.
Add the flour to the mixture and stir until obtaining a texture of wet sand. Once you have this result, you must add the butter, the tablespoons of chocolate chips, the bicarbonate and the oil. Now you must knead everything with your hands very gently.
Once we have everything well kneaded, you must cover the container and let it rest in the fridge for an hour so that the dough reaches the necessary consistency.
The next step is shape the dough. To do this, you must spread it on a surface with a little flour. Now, you must give them the shape that you like the most. If you have molds, you can use them and create the funniest CBD cookies what you want.
Once you have the molds ready, you must place them on the baking tray with a greaseproof paper so that they do not stick. If you want them to be even a bit more shiny, you can put some milk as a coating with something as delicate as a brush. Finally, you must place them in the oven for about 20 minutes at 180 degrees. The time can vary according to the thickness of the cookies, so it is important to check them every so often to avoid burning.
As you have seen, it is not necessary to go to a specialized place such as candy stores that sell CBD-based cookies. Making them at home is very fun and beneficial, as it helps us develop our skills by preparing deliciosos snacks. Nothing is more delicious than taking the cookies out of the oven and enjoying their pleasant smell and taste.
Enjoy them!