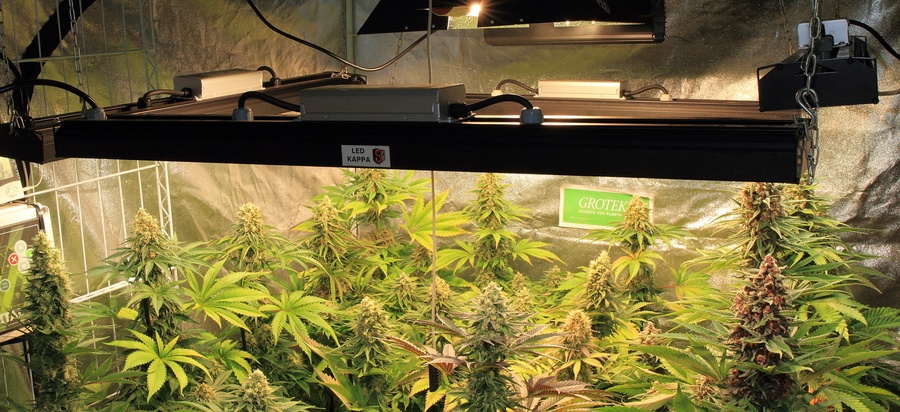 6 weeks and 5 days, Lec + Led Solux. Current crop update.
First of all, to say that I have been making an entry that has taken me 9 years to make, more specifically from 2012 until today that I am writing this entry. This photograph below explains a lot about the many advantages of growing with this mixed Lec + Led luminaire system. I highlight 3 great advantages and I already tell you that all this will be treated in more depth in the entry that I am doing:
-Maximum gr / w efficiency.
-great energy savings. I start with 200W and it is not until the 3rd week of flowering that is when I connect the LEDs.
-The luminaire adapts to plants and forms a surface that absorbs 100% of the light emitted by the luminaires. Spigotting is avoided with light molding.
Update 6 weeks and 5 days:
In the photo above and just to the right we see a specimen whose buds look like blackberries or blueberries, it is very beautiful and very large.
In the photograph below we see a couple of copies of No. 2, the bat is 60 centimeters long and is eaten by this pair of plants: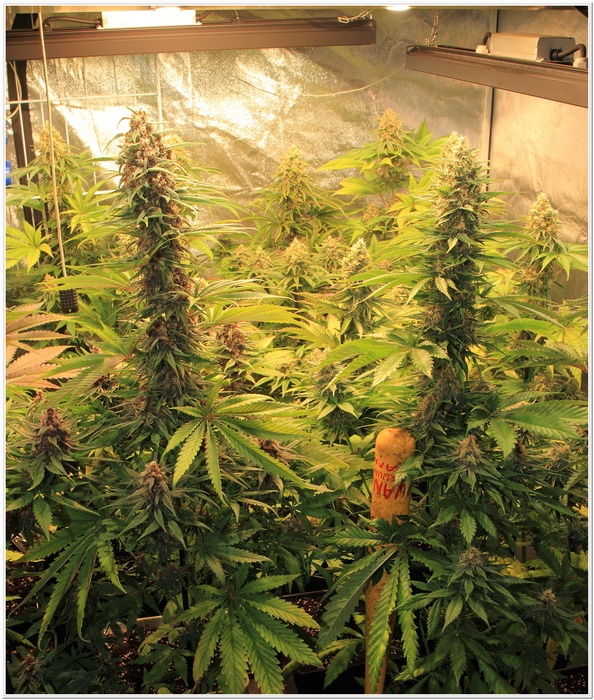 In the photograph below we see a pair of No. 3 that strikes me a lot to a variety that grows over 2010. Stony buds, very hard and still need to get fat and mature: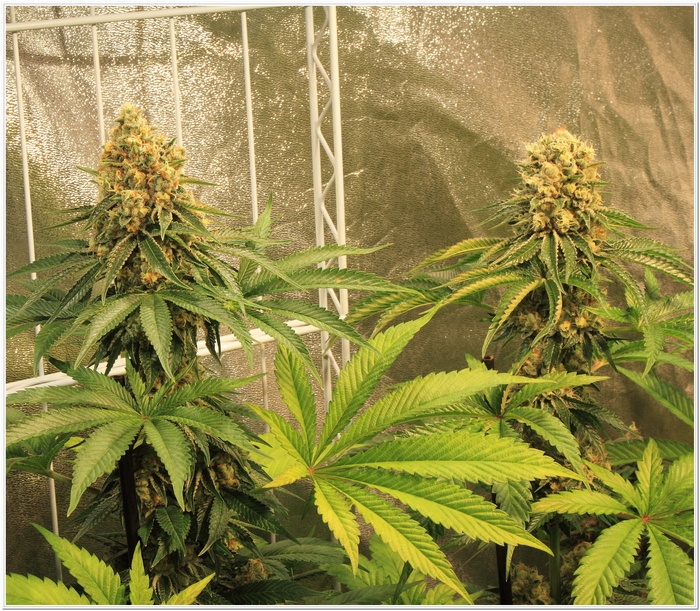 Closer to this No. 3 is to eat it: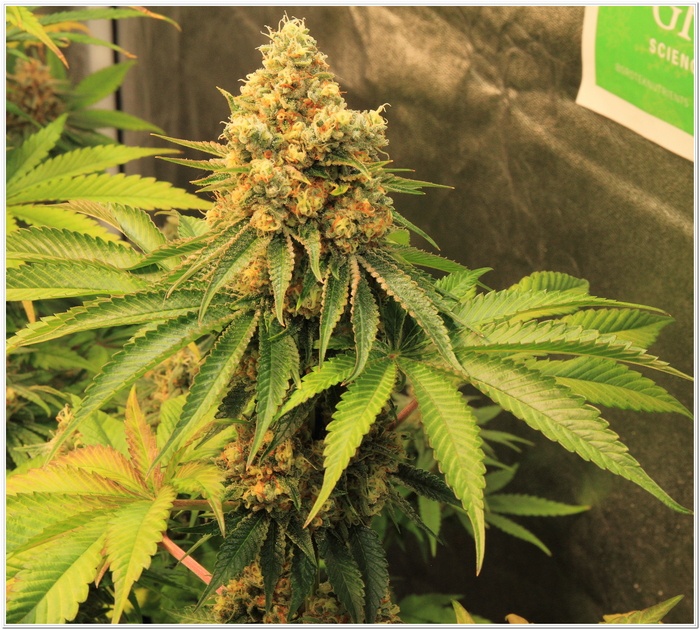 No. 3 color expression: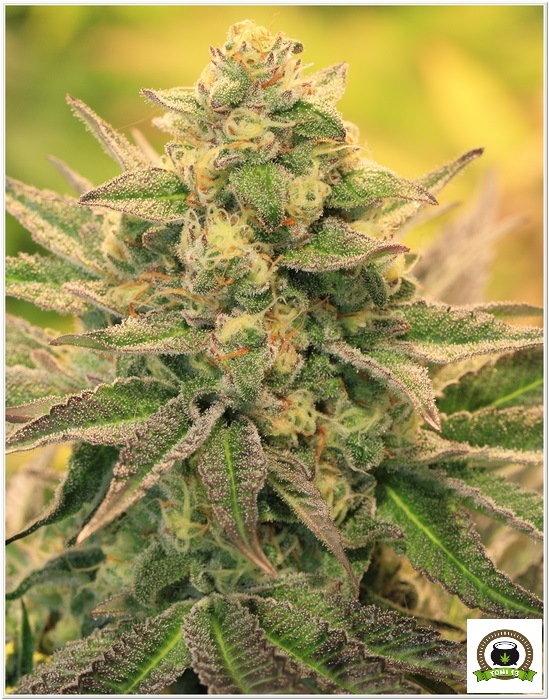 In a few days I will start washing the roots.
Important:
-Working with this type of luminaire, the optimum temperature was 27º and that is what I apply today. The last days I will lower it to 24º.
-In the aspect of water consumption, the increase that I have noticed with this current weather on the Valencian coast is impressive. The plants look like sponges and hardly any liquid drains. There is no accumulation of salts.
-I add another fan to the crop, the buds begin to have a considerable size.
This approaching stage is very important. Hopefully not fail, salut.
Entry sponsored by: