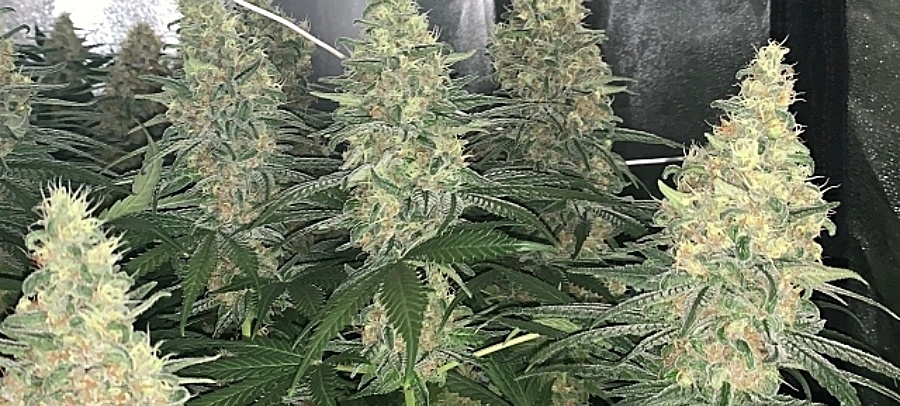 09/15/2021
EnBlog Growing Marijuana, SCROG in a 1 square meter cupboard 5 plants
🌱SCROG in 1 square meter closet 5 Bafy plants 💚 flowering 7th week
Flowering seventh week
This week is the height of bad omens, if I complained about having over 32.5 degrees last week this week it has been worse, taking an average of 33.2 degrees in high temperatures. So far bad, but the minimum average temperatures have been 28 degrees, this world is changing, we have loaded it with good and we will have to bear the consequences for the rest of our lives. Next week there is a forecast of more heat. The humidity does not accompany and is around 70% all week, although I have a dehumidifier I will not plug it in because it would only raise the temperature of the grow tent, I do not have air conditioning.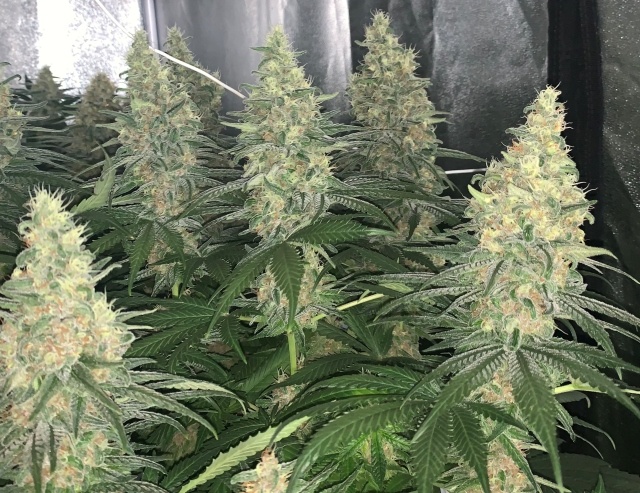 Plants look healthy green, oblivious to all the heat and all this humidity. In the overview of the cultivation of the 5 pots, the one closest to the left has produced less production than its sisters. the other 4 are in very good condition and show the branches loaded with tower-shaped buds. Instead of compacting inwards, they make long chimneys, that is, the buds begin to be dense and weigh more but they do so outwards due to the heat. We will have to manicure with more care and that's it.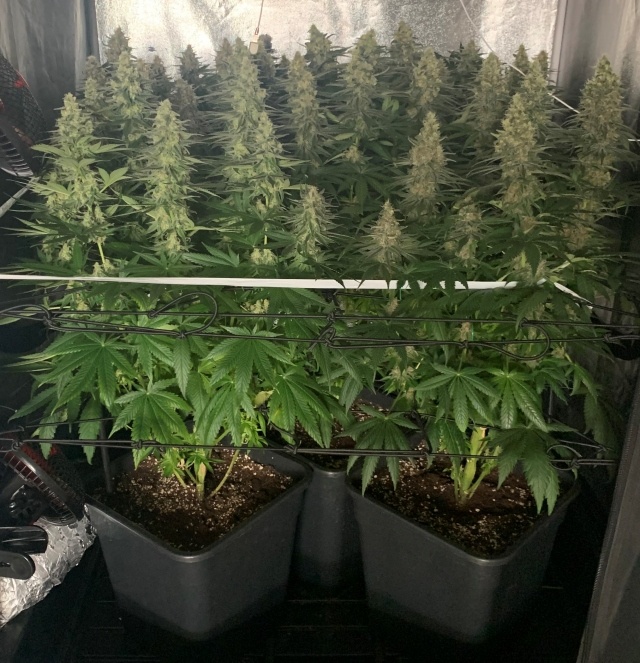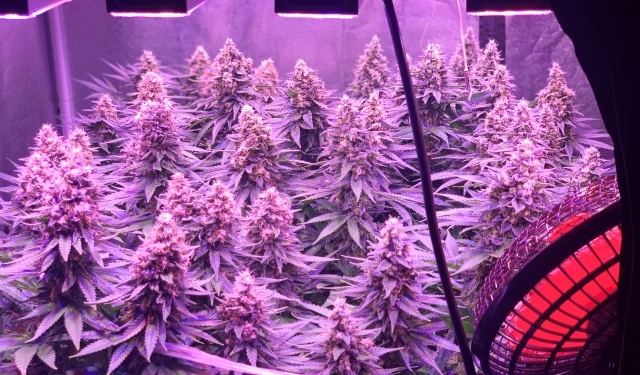 There is only one more irrigation left until the roots are washed, in which I will have to put the hose inside the closet and try to empty the cultivation tray to the drain that is about 3 meters away. I will do it with a cut-out bottle of bleach that will act as a temporary deposit until it gets lost in the pipes, my father-in-law has done it in a moment and I think it can be perfect for not moving the plants and doing the washing. Root washing is done on the eighth and 4 days.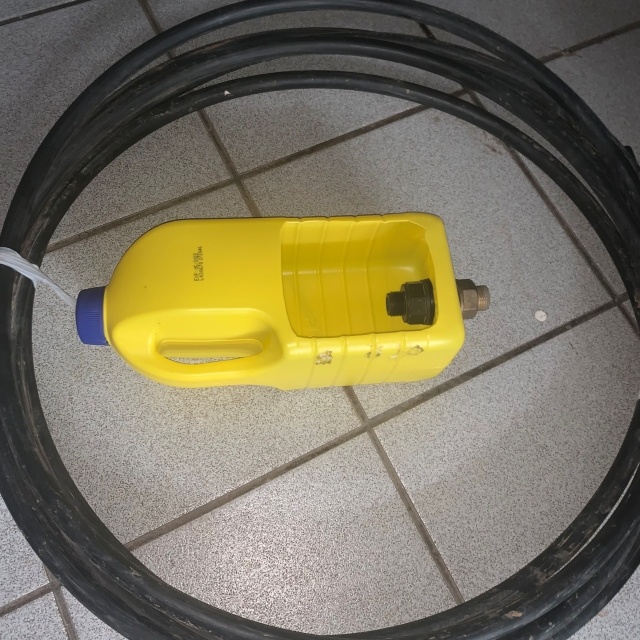 In the next entry I will include the same day of washing until cutting. I can already say that this long culture is not worth it in these conditions of averages of 33 degrees and minimums of 28, if I had done this culture with sodium I would not have finished it. And if it had been done with air conditioning, surely all the plants would be bent from the weight of the branches.