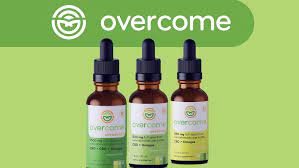 Overcome Advanced – Full Spectrum CBD & CBG Oil | CBD Capsules | Overcome hemp topicals | Hemp Oil for pets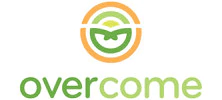 With Overcome's hemp oils, often referred to as hemp tinctures or CBD tinctures, you'll find that we formulate beyond just CBD. This way you are gaining the benefit of CBD, but also other important cannabinoids.
Beyond CBD, our hemp oils are formulated with full-spectrum extracts that are high in the cannabinoid, cannabigerol, or CBG. Research touts CBG for its anti-bacterial properties as well as CBG's ability to support mood.
In addition, we also formulate with full-spectrum extracts high in CBDA concentrations. CBDA is the raw cannabinoid found in hemp floral material. CBDA it is a more potent form of CBD particularly as it relates to supporting relief from upset stomach or inflammation.
With those kinds of benefits, it is a must to include both high concentrated CBG and CBDA extracts in our formulations. CBDA can have an earthy taste, but we've made our hemp oils more friendly with a light touch of all-natural peppermint flavoring. Combining our cannabinoid extracts with hemp seed oil you can expect a light nutty flavor with a peppermint finish.
So why hempseed oil? Hempseed oil helps carry the cannabinoids through the body, improving absorption, making the products more effective! Sourcing from USDA organic Kentucky-grown hempseed oil, our oil is not only more effective than CBD carried in MCT oils, but it is also more nutritious!
Hempseed oil has a near perfectly balanced Omega 3-6 ratio that the body craves but doesn't receive in traditional American diets. In addition, our hemp seed oil also contains rare Omega 9 fatty acids as well as GLA!
By combining our full spectrum cannabinoid profile with this nutrient-rich hemp seed oil, we provide a powerful formulation for your everyday needs.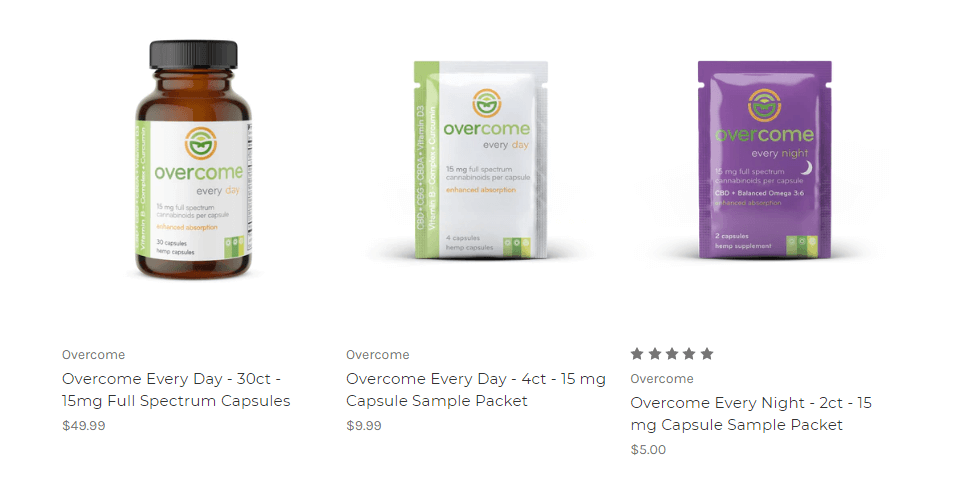 Hemp capsules, normally referred to as CBD capsules, are an excellent way to ingest CBD or cannabinoids because of their ease in use and ease in transportation. Simply start with one capsule and swallow with water then wait to feel the effects, which can take anywhere between 20 minutes to an hour.
Because the effects of CBD are subtle, you may not notice the effects until you stop use. If you feel the product is helping but not quite enough, increase your serving size then wait and see the effects. Continue to slowly increase until you find your desired effects. This is called titration.
For best results, please take our Overcome full-spectrum hemp CBD capsules after a meal or a high-fat snack. This improves absorption in the body giving you a more positive experience. However, we have taken absorption into consideration when formulating our capsules.
All our capsules include our patent-pending delivery method, called Naturia Plus™, so our CBD and cannabinoids absorb more readily than traditional CBD capsules. By bio-mimicking Mother Nature, our 100% all natural and organic process allows for you to absorb more using less. This means you will have a more effective experience! You can start with a sample pack or go straight for the whole bottle. Either way, we recommend trying some today! hey, that rhymes 🙂
By the way, our capsules are full spectrum hemp which means our products not only contain CBD but also other important cannabinoids that support sleep, stress and recovery from inflammation. In addition, our full spectrum hemp extract used in our capsules includes Vitamin E, important terpenes and flavonoids and other plant nutrients that aid in the entourage effect.

Overcome hemp topicals include a robust profile of full spectrum cannabinoids combined with important permeation enhancing ingredients that allow the cannabinoids to absorb more readily.
Overcome Relief Cream is easy to apply to skin, particularly along joints, the spine and anywhere close to the surface of your skin, but also muscles. With 5mg CBD per pump, and permeation enhancing ingredients, we are increasing the absorption of CBD into your skin by over 200%! That's huge!
In addition, Overcome's CBD roll-on is perfect for on-the-go care. Easily fit it into your pocket or purse and you're set. With seven nutrient-rich base oils and permeation enhancing essential oils, this hemp topical can act as a moisturizer but also benefit those areas of discomfort.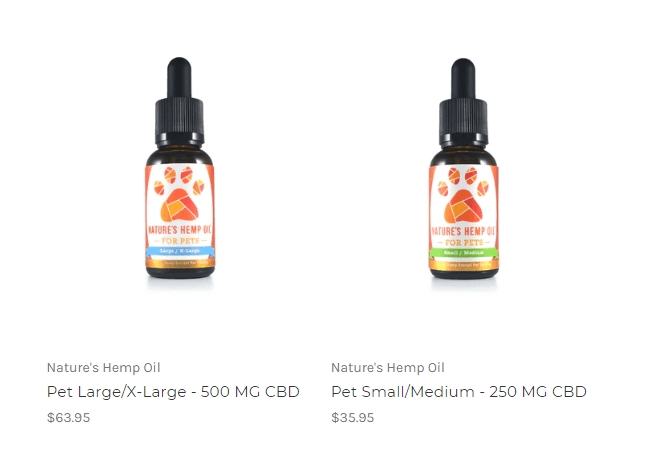 In addition to Overcome's line of human hemp-derived CBD products, we also provide hemp oil for your furry four-legged friends under our former name, Nature's Hemp Oil. Our hemp oils for pets are also formulated with USDA organic hemp seed oil, providing nutrition beyond the full spectrum of cannabinoids.
With an all-natural taste, these oils are easy to drop onto your pet's food or treats. To start, try 1mg per 10 lbs weight.
Nature's Hemp Oil for pets is an excellent option for relieving your pet from separation stress and night terrors and promoting relief from joint discomfort.