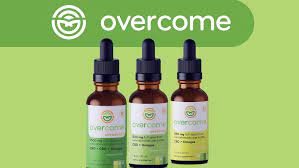 Overcome Advanced – Full Spectrum CBD & CBG Oil | CBD Capsules | Overcome hemp topicals | Hemp Oil for pets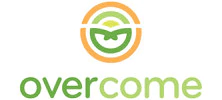 Experience the Difference with Overcome's Hemp Oils
When it comes to hemp oils, commonly known as hemp tinctures or CBD tinctures, Overcome goes above and beyond by formulating beyond just CBD. Our goal is to provide you with the benefits of CBD and other important cannabinoids.
Our hemp oils are formulated with full-spectrum extracts that not only contain CBD but also high levels of cannabigerol (CBG). CBG is recognized for its antibacterial properties and its potential to support mood.
Furthermore, we incorporate full-spectrum extracts with high concentrations of cannabidiolic acid (CBDA). CBDA is the raw cannabinoid found in hemp flowers and is known for its potency in providing relief from upset stomach or inflammation.
To ensure you receive these incredible benefits, we include highly concentrated CBG and CBDA extracts in our formulations. While CBDA may have an earthy taste, we have enhanced our hemp oils with a light touch of all-natural peppermint flavoring. The combination of our cannabinoid extracts and hemp seed oil delivers a delightful taste with a peppermint finish, complementing the overall experience.
But why hemp seed oil? Hemp seed oil plays a crucial role in carrying the cannabinoids throughout the body, enhancing absorption and making our products more effective. We source our hemp seed oil from USDA organic Kentucky-grown hemp, ensuring not only enhanced effectiveness but also greater nutritional value.
Hemp seed oil boasts a near-perfectly balanced Omega 3-6 ratio, fulfilling a nutritional need often lacking in traditional American diets. Additionally, our hemp seed oil contains rare Omega 9 fatty acids and GLA, further enhancing its nutritional profile.
By combining our full spectrum cannabinoid profile with this nutrient-rich hemp seed oil, we provide a powerful formulation to meet your everyday needs.
Choose Overcome's hemp oils and experience the difference in our comprehensive approach to hemp extracts.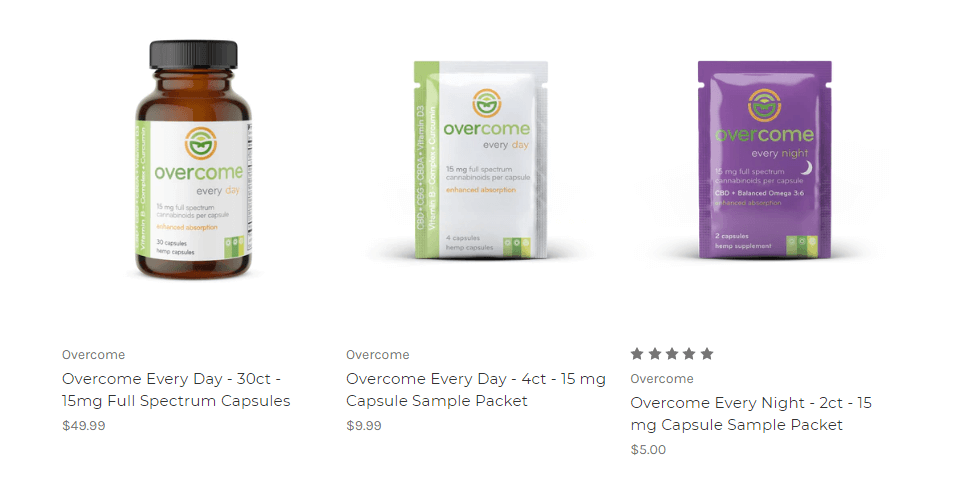 Discover the Convenience and Effectiveness of Overcome Hemp Capsules
When it comes to ingesting CBD or cannabinoids, hemp capsules, commonly known as CBD capsules, offer an excellent solution due to their user-friendly nature and portability. Using them is as simple as starting with one capsule, swallowing it with water, and patiently awaiting the effects, which typically manifest within 20 minutes to an hour.
Since the effects of CBD are subtle, you may not immediately notice their presence until you discontinue use. If you find that the product is beneficial but not quite sufficient, you can gradually increase your serving size and observe the effects. Continuously adjusting until you achieve your desired results is known as titration.
For optimal outcomes, we recommend taking our Overcome full-spectrum hemp CBD capsules after a meal or a high-fat snack. This enhances absorption in the body, providing a more positive experience. Rest assured, absorption has been a key consideration in the formulation of our capsules.
All our capsules feature our patent-pending delivery method called Naturia Plus™, which enables enhanced absorption of our CBD and cannabinoids compared to traditional CBD capsules. By emulating the natural processes found in Mother Nature, our 100% natural and organic approach allows you to absorb more using less. This means you'll have a more effective and rewarding experience! Why not give it a try today? Hey, that rhymes 🙂
By the way, our capsules are full spectrum hemp, meaning they not only contain CBD but also other essential cannabinoids that support sleep, stress management, and recovery from inflammation. Furthermore, our capsules feature a full spectrum hemp extract enriched with Vitamin E, vital terpenes, flavonoids, and other plant nutrients that contribute to the entourage effect, enhancing the overall benefits.
Whether you opt for a sample pack or dive straight into the full bottle, we encourage you to experience the convenience and effectiveness of our hemp capsules.

Experience the Power of Overcome Hemp Topicals
Overcome offers a range of hemp topicals that boast a potent profile of full spectrum cannabinoids combined with key permeation enhancing ingredients. These carefully selected ingredients work together to promote enhanced absorption of cannabinoids into your skin.
Our Overcome Relief Cream is designed for easy application to the skin, targeting areas such as joints, the spine, and muscles. Each pump delivers 5mg of CBD, and with the inclusion of permeation enhancing ingredients, we have achieved a remarkable increase in CBD absorption into your skin by over 200%! That's a significant boost!
For convenient on-the-go care, our Overcome CBD roll-on is the perfect solution. Its compact size allows for easy storage in your pocket or purse, ensuring you're always prepared. Formulated with seven nutrient-rich base oils and permeation enhancing essential oils, this hemp topical not only moisturizes your skin but also provides targeted relief to areas of discomfort.
At Overcome, we believe in the power of hemp and its potential to enhance your well-being. Our hemp topicals are crafted with care and precision to deliver the best possible results. Try our topicals today and experience the difference for yourself.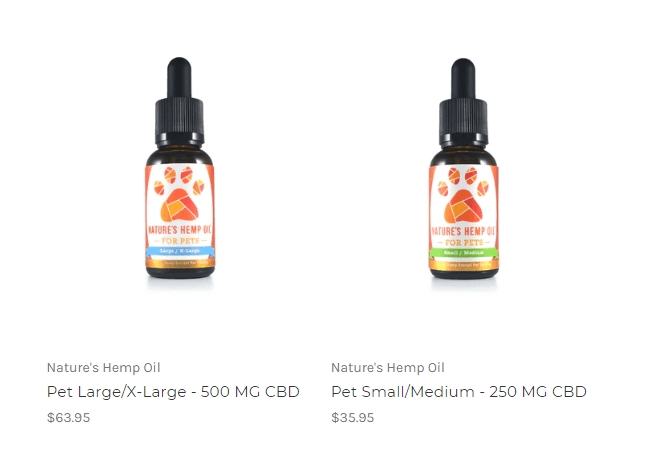 Introducing Overcome's Hemp Oil for Pets
At Overcome, we not only cater to the well-being of humans but also extend our care to our beloved four-legged friends. Under our former name, Nature's Hemp Oil, we offer a line of hemp-derived CBD products specially formulated for pets.
Our hemp oils for pets are crafted with the same commitment to quality and purity as our human products. They are formulated with USDA organic hemp seed oil, ensuring your pet receives the nutritional benefits beyond just cannabinoids.
Featuring an all-natural taste, our pet oils are easily administered by simply dropping them onto your pet's food or treats. To get started, we recommend a dosage of 1mg per 10 lbs of your pet's weight.
Nature's Hemp Oil for pets is designed to address various concerns your furry friend may face. It can help alleviate separation stress, provide relief from night terrors, and promote joint comfort.
At Overcome, we understand the importance of the well-being of your pets, and we strive to provide products that enhance their quality of life. Try our hemp oil for pets today and witness the positive impact it can have on your beloved companion.