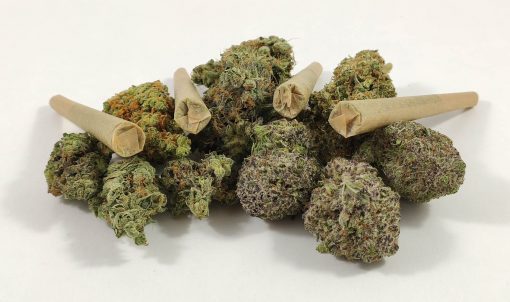 Double Black Doja INDICA Pre-Rolls

$20.00 – $80.00
$30.00 – $90.00
$20.00 – $80.00
$30.00 – $90.00
At Westcoastsupply's, we proudly offer Double Black Doja INDICA Pre-Rolls for your convenience and enjoyment. Double Black Doja is an exceptional Indica strain known for its potent effects and flavorful experience. Now, you can easily purchase these premium pre-rolls online and experience the benefits of this popular strain with ease.
Our Double Black Doja INDICA Pre-Rolls are meticulously crafted using high-quality flower, ensuring a consistent and satisfying smoking experience. Indica strains are renowned for their relaxing and sedating effects, making Double Black Doja an excellent choice for unwinding and finding tranquility after a long day.
With our user-friendly online platform, you can browse through our selection of Double Black Doja INDICA Pre-Rolls and add them to your cart with just a few clicks. Each pre-roll is expertly rolled and ready to be enjoyed, eliminating the need for rolling or preparation. It's a convenient and hassle-free way to indulge in the therapeutic benefits of this exceptional Indica strain.
Immerse yourself in the rich flavors and soothing effects of Double Black Doja INDICA Pre-Rolls. Whether you're seeking relief from stress, pain, or simply looking to relax and unwind, our pre-rolls offer a convenient and accessible option. Experience the potency and quality of Double Black Doja by purchasing our INDICA Pre-Rolls online at Westcoastsupply's today.
Prerolled joints of our Double Black Doja.  Strong Indica strain
Approx 0.6g-0.75g per joint
Available in 5 pack & 20 pack varieties