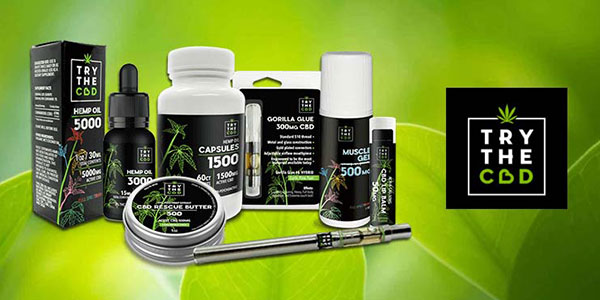 Buy Try the CBD Oil | CBN Oil | CBD Gummies | CBD Capsules | CBD Softgels | CBD Topical Cream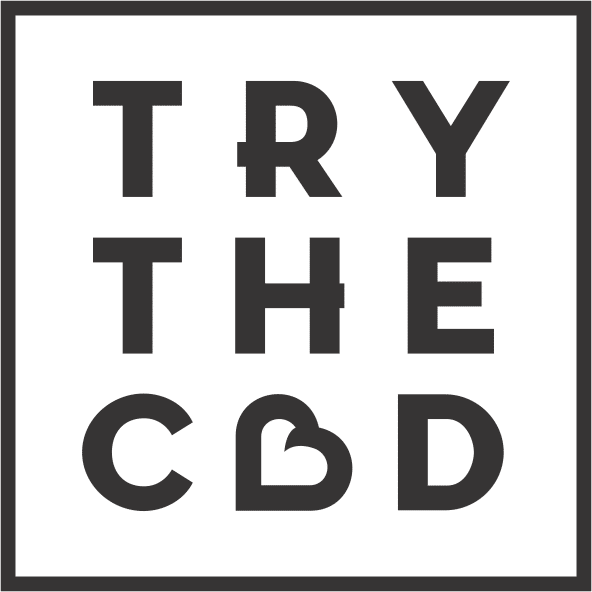 Harnessing the therapeutic benefits of hemp, our collection of cbd oil, cbd capsules, crystals, cbd cream and cbd vape products contain a rich concentration of naturally occurring antioxidants, cannabinoids, neuroprotectants, and essential fatty acids to enhance balance and wellness. Studies have also shown that certain CBD products that have been approved by the FDA can help treat chronic medical conditions.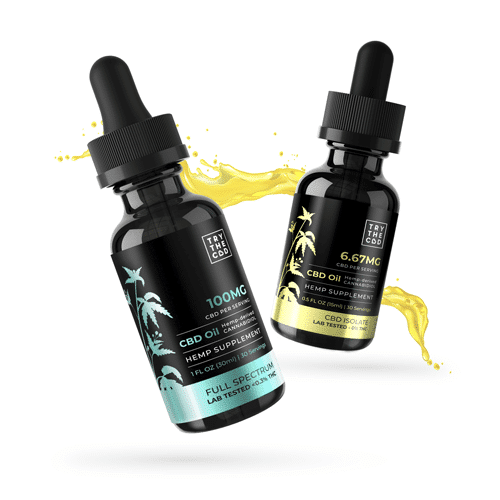 Looking to buy CBD? Our Full Spectrum CBD oil or Pure CBD oil for sale are hemp-extracted CBD oil tinctures suspended in MCT oil. So, if you are looking to buy CBD oil we are a great option for beginners in the CBD world.
Pure natural ingredients ensure high quality and safety in all of our CBD products. You can feel sure that you're purchasing a top-notch product when you buy CBD Tincture from us because all of our products are sent off to an independent lab for testing and quality assurance. There's no point in taking CBD if you're not even sure what you're getting. Most importantly, every CBD product batch we sell has been third-party lab tested for purity and potency.
Cannabidiol (CBD) tinctures are one of the best types of CBD hemp oil supplements. Tinctures combine Pure CBD Oil and MCT Oil into a liquid, making it easy to consume using a tincture dropper.
Ingredients:
Hemp-Derived CBD —CO2 Extracted Industrial Hemp Oil
Non-Psycho active (zero detectable levels of THC) Isolated CBD oil
Full-Spectrum CBD Oil (less than 0.3% THC)
MCT Oil (carrying oil)
Crafted with care, our CBD oil is made from non-GMO, organic, pesticide-free industrial hemp. It is grown and made in Colorado.
Try our CBD tincture as a great introduction to the world of CBD today.
Directions:
Simply enjoy your oil by dropping it under the tongue.
Hold it 30-34 seconds, then swallow.
Make sure to shake the bottle of CBD oil well before using it.
You can add our CBD oil to any of your favorite foods or healthy drinks. Everyone reacts differently to the suggested use, so you are welcome to increase or reduce the amount of CBD oil that you take as you feel appropriate.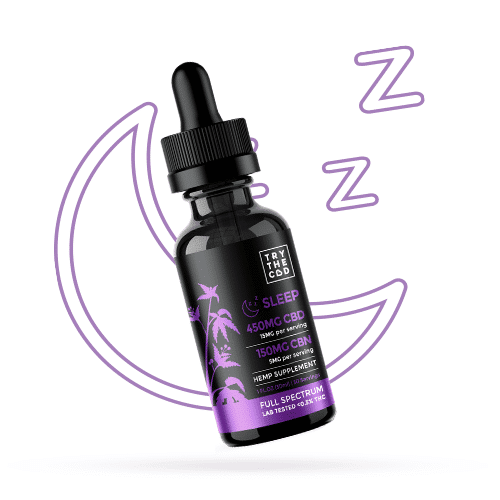 Our CBN oil is a perfect blend of 150mg CBN combined with 450mg CBD in a 1:3 ratio designed to promote better sleep. This product is CO2 extracted from non-GMO hemp organically grown in Colorado and contains only natural ingredients such as MCT oil enhanced with terpenes.
What is CBN Oil?
CBN(Cannabinol) is one of the most powerful cannabinoids! Say goodbye to the sleepless nights as we introduce our brand new Try The CBD product CBN oil.
CBN, short for Cannabinol, is one of the 100+ cannabinoids found in the cannabis plant. However, unlike CBD and THC, Cannabidiol doesn't come directly from the cannabis plant; it forms as a result of the oxidation of THC. In other words, Cannabinol is created through the degradation of THCA, which is the precursor to THC.
Containing 150mg of Cannabinol (CBN) and 450mg of Cannabidiol (CBD), this product can be your natural alternative to getting much-needed relaxation, sleep, and comfort.
Get your sleeping cycle in order with our 30ml CBN oil tinctures that contain 30 servings. In a 1:3 ratio, CBN and CBD are a powerful combination in a base of MCT oil to make the Try The CBD oil tinctures the ideal product for you. These cannabinoids are extracted from non-GMO hemp that is organically grown in Colorado with natural farm practices. Only a few drops of the CBN oil tinctures can be enough for you to feel its effects.
Ingredients
If you are looking for a natural product you have come to the right place. The Cannabinol oil by Try The CBD contains only organically grown hemp extracts and other natural ingredients. The main ingredients of our CBN oil are:
150mg Cannabinol (CBN)
450mg Cannabidiol (CBD)
Fractionated Coconut Oil (MCT)
Our CBN oil is vegan, gluten-free, and contains no artificial ingredients or other harmful additives. We follow all federal and state legal guidelines and accordingly our product contains no THC which makes it safe to use and non-psychoactive.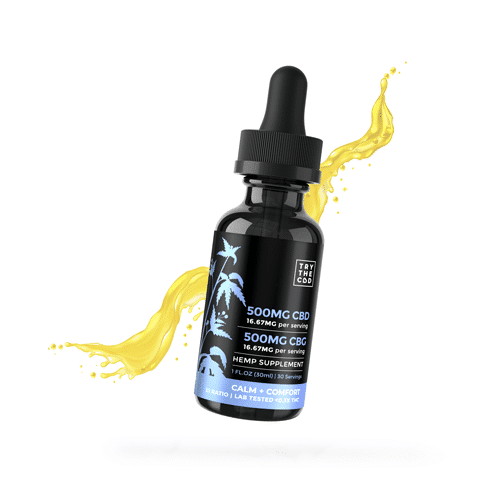 Our CBG oil tinctures provide an ideal balance of 500mg CBD and 500mg CBG in a 1:1 ratio. This product is made from organically-grown non-GMO hemp from Colorado and contains the second most powerful cannabinoid – CBG (Cannabigerol), to provide calmness and comfort.
Short for Cannabigerol, CBG is one of the 120+ chemical compounds existing naturally in the cannabis plant (cannabinoids).
I have heard about CBD and THC, how come I am hearing about this just now?
Often considered a 'minor' cannabinoid, CBG only makes up about 1% of total cannabinoids. However, experts claim that Cannabigerol is one of the most abundant cannabinoids in the hemp plant's early growth stages.
As more evidence comes to light, it's becoming clear that CBG is the precursor to some of the most prevalent cannabinoids, including CBD and THC (Think of a producer and an actor in a movie, they both play important roles, but how famous is the producer?) More research about CBG is being done. A growing body of evidence suggests that CBG could also be used on its own to help with certain health conditions.
Potential Uses for CBG Oil
Anecdotal evidence suggests that, given the way CBG interacts with the endocannabinoid system, CBG oil may benefit the human body in different ways, including:
Neuroprotective Benefits of CBG Oil
In a study, CBG was found to help preserve neurons and improve motor deficits in neurodegenerative conditions such as Huntington's disease.
This 2018 study also seems to support the neuroprotective properties of CBG oil.
The scientists examined the compound's effects on brain cells targeted by neurodegenerative macrophages.
These studies show that pretreatment of neurons with CBG might have helped protect them against oxidative stress and inflammation.
CBG Oil for Glaucoma
This study suggests that CBG oil may be beneficial to glaucoma patients, mainly because it may help reduce intraocular pressure.
CBG Oil for Bacterial Infections
Experts believe that CBG oil may have antibacterial properties.
In a study, CBG was found effective in eliminating methicillin-resistant Staphylococcus aureus (MRSA), a bacteria linked to drug-resistant staph infections.
In other studies, CBG oil has been found helpful in boosting appetite.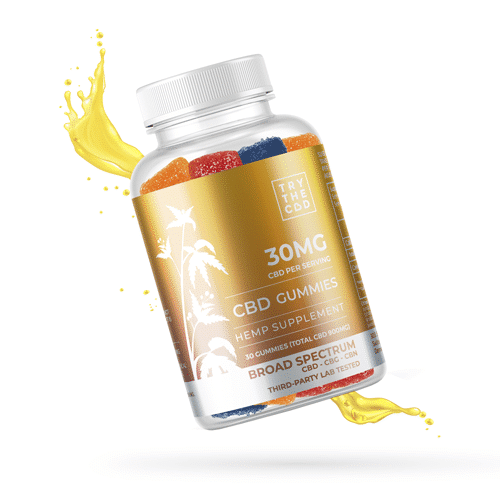 Take your daily CBD with a smile! These vegan, gluten-free CBD gummies are perfect for everyone on any diet. Simply take one gummy per day to enjoy the effects of 10mg (30 Count 300mg CBD per Bottle) or 30mg (30 Count 900MG CBD per Bottle) of CBD gummies without any THC. For a stronger dose and a little extra organic cane sugar sweetness, enjoy another CBD gummy in the afternoon.
Unlike other brands that use industrial hemp, which carries a small percentage of THC, these CBD oil gummies are lab-tested to ensure that there's absolutely no trace of THC. The best CBD gummies have zero detectable levels of THC with absolutely no psychoactive symptoms.
In addition to pure cannabinoids from hemp, these light, chewy gummies are also a source of vitamin C for an immune boost. Moreover, the lightly sweet, fresh flavor in every bite comes from all-natural flavors, including tapioca syrup, grape juice concentrate, black carrot juice, and turmeric.
Best Vegan CBD oil gummies Ingredients:
10mg each or 30mg of CBD per each gummy (Total: 300MG CBD or 900MG CBG per bottle)
Organic Ingredients
Cane sugar, Tapioca syrup, Grape juice concentrate, Annatto, Turmeric, Black Carrot Juice Concentrate
Other ingredients:
Pectin, Citric acid, Natural flavors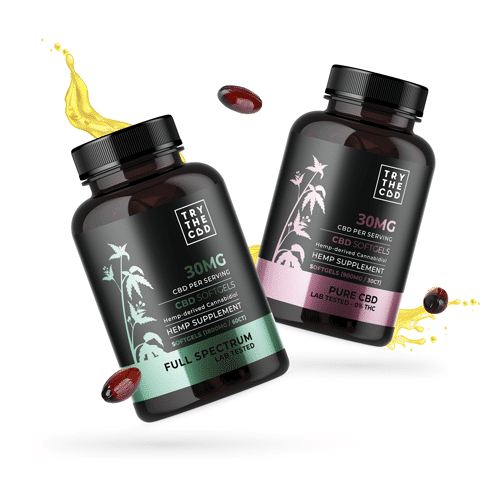 Made with full-spectrum, broad-spectrum, and pure CBD hemp extract with zero detectable levels of THC, our CBD softgels are vegan, allergen-free, and tested by a third-party lab for safety. On top of that, they are gluten-free and contain 30mg of CBD per serving.
CBD softgels are the most travel-friendly, easy to take, precisely measured CBD products. Softgels are coming in 30mg concentration and they are perfect if you are not a fan of the natural taste or smell of CBD oil.
Above all, our CBD oil comes from Boulder, Colorado farms. As a result, all of our CBD Oil products are grown, extracted, and made in Colorado. Colorado is known as the pioneer both in Marijuana and Hemp production, law, and strict guidelines. Therefore our high-quality pure CBD softgels are fully compliant with local, state, and federal laws. Try The CBD products are third-party lab tested, completely legal, contain zero detectable levels of THC (Broad-Spectrum and Pure CBD Softgels) or Full Spectrum and therefore we are able to ship them to all 50 states.
Ingredients:
Fractionated Coconut Oil, Modified Food Starch, Glycerin, Carrageenan, Lecithin, Purified Water, Caramel
Designed to support those with busy schedules, softgels are the most convenient CBD products to control the CBD daily intake. Therefore each softgel contains 30mg hemp-derived CBD extract and its content is sealed. For this reason, it's preventing any leaks helping to maintain the high quality of the ingredients.
Flavor: NaturalDirections: Ingest 1-2 Softgels by mouth with a full glass of water.
Allergen statement:
Does not contain: milk, eggs, peanuts, tree nuts, fish, shellfish, soy, or wheat.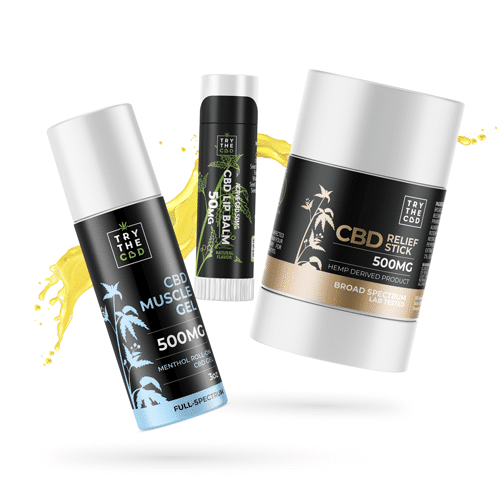 Our topicals are made of natural organic ingredients that take the healthy-looking skin to the next level. They contain only the highest-quality CBD oil and therapeutic essential oils and herbs without any parabens or phthalates. The CBD topicals are made from full-spectrum and pure CBD oil derived from non-GMO industrial hemp grown in Colorado.
Looking for CBD Cream or CBD Topicals?
Treat yourself to full-body bliss. Our CBD creams and lotions are the way to go. Using a CBD cream might just be a whole new world for you if you tend to suffer from sore and painful muscles and joints. That's the number one reason why CBD Topicals are very popular with athletes. These unique CBD creams and topicals are much more than just one powerful ingredient; it's a synergistic botanical blend made to help your muscles and joints unwind.
As the use of CBD oil increases, there are many new products that include this extract in its compound to make CBD consumption easier and more convenient. Cannabidiol or shortly CBD is the most known cannabinoid that derives from hemp. CBD Topicals and CBD Cream are some of the most popular CBD products. Most of these products are formulated using high-quality ingredients that are already known to consumers, now infused with CBD oil as well.
Adding CBD topicals to you your daily regimen along with CBD softgels is the most effective way to get your daily CBD intake. Some of our CBD topical products like CBD lip balm have been praised by celebrities and athletes.
CBD Topicals potency
Each CBD topical contains a different amount of CBD in its formulation. The CBD balm and CBD Muscle Gel are the strongest and most potent with 500mg of CBD in each product. For example, the CBD Pain Relief Stick by Try The CBD contains 500mg of broad-spectrum hemp extract and zero detectable levels of THC. It is rich in CBG, CBN, CBC, and CBDV. If you are wondering where to find the best CBD shop, look no further. You are in the right place – Here you can find CBD cream for sale and buy it at a great price and get high-quality CBD products.