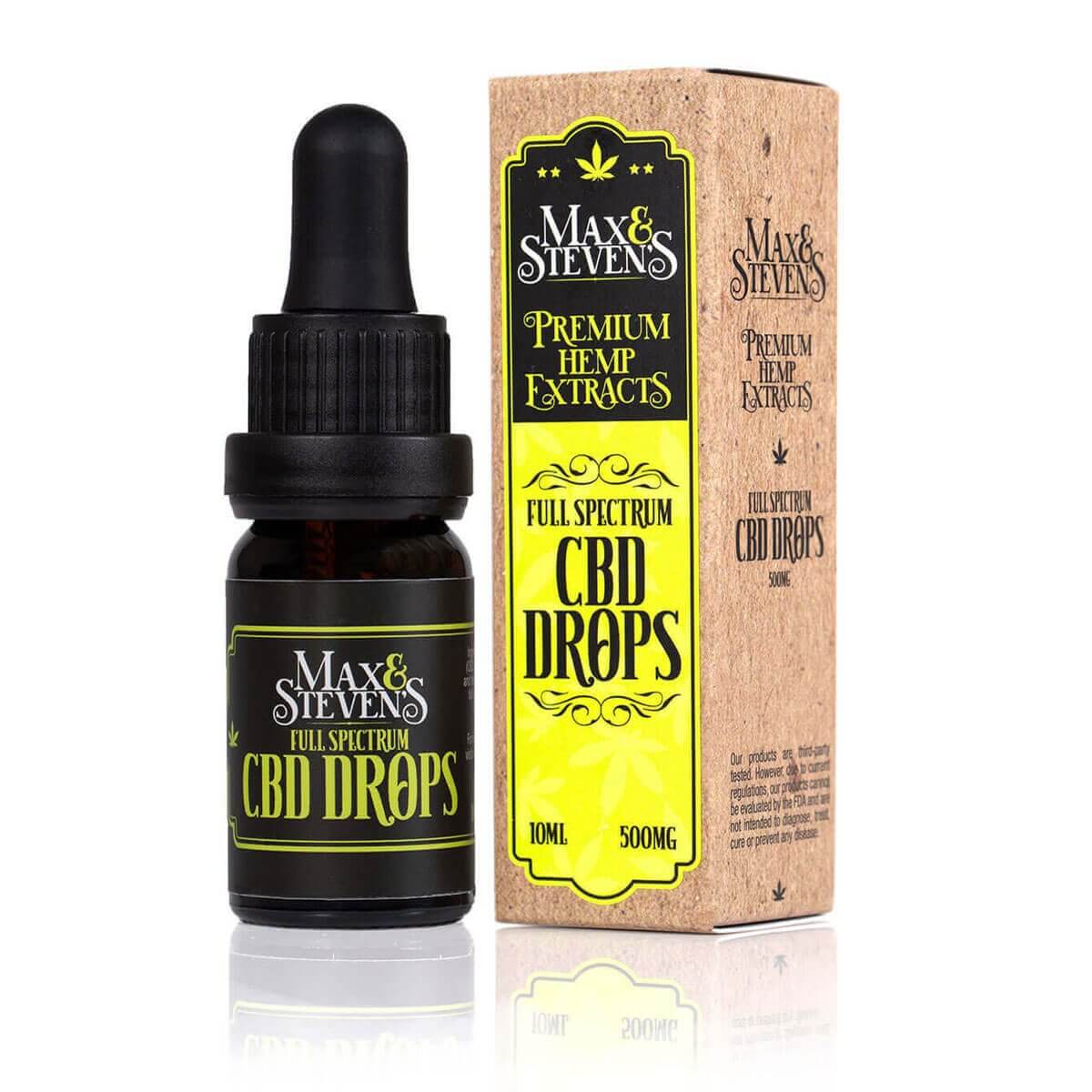 Buy Max & Steven's | Premium Hemp Extracts: #1 Full Spectrum CBD Drops

CBD Drops may be used "as is" or blended into any hand-crafted, DIY, projects or recipes such as salves, massage oils, bath bombs, smoothies, foods, etc.; allowing you to extend its value and explore its tremendous versatility.
CBD Drops are meticulously extracted, delivering the whole plant just as nature intended. Certified (COA) by third-party laboratories, proven safe and free from any heavy metals, pesticides, mycotoxins, residual solvents.
This is the purity and quality you've been waiting for.
Description
Full Spectrum Hemp Extract
500mg of Cannabidiol (CBD) per 10mL UV glass bottle (50mg/mL)
Other naturally occurring cannabinoids and terpenes
Highest purity MCT oil
Natural hemp flavor
Tamper-evident cap
Easy to read measured glass dropper
Pet friendly
< 0.3% THC as required by law
Each small batch is third-party tested for purity and quality assurance so that you can be certain there are no pesticides, heavy metals or other harmful substances in our extracts.
Ingredients
Cannabidiol (CBD), other cannabinoids, and terpenes extracted from full spectrum industrial hemp, MCT oil.