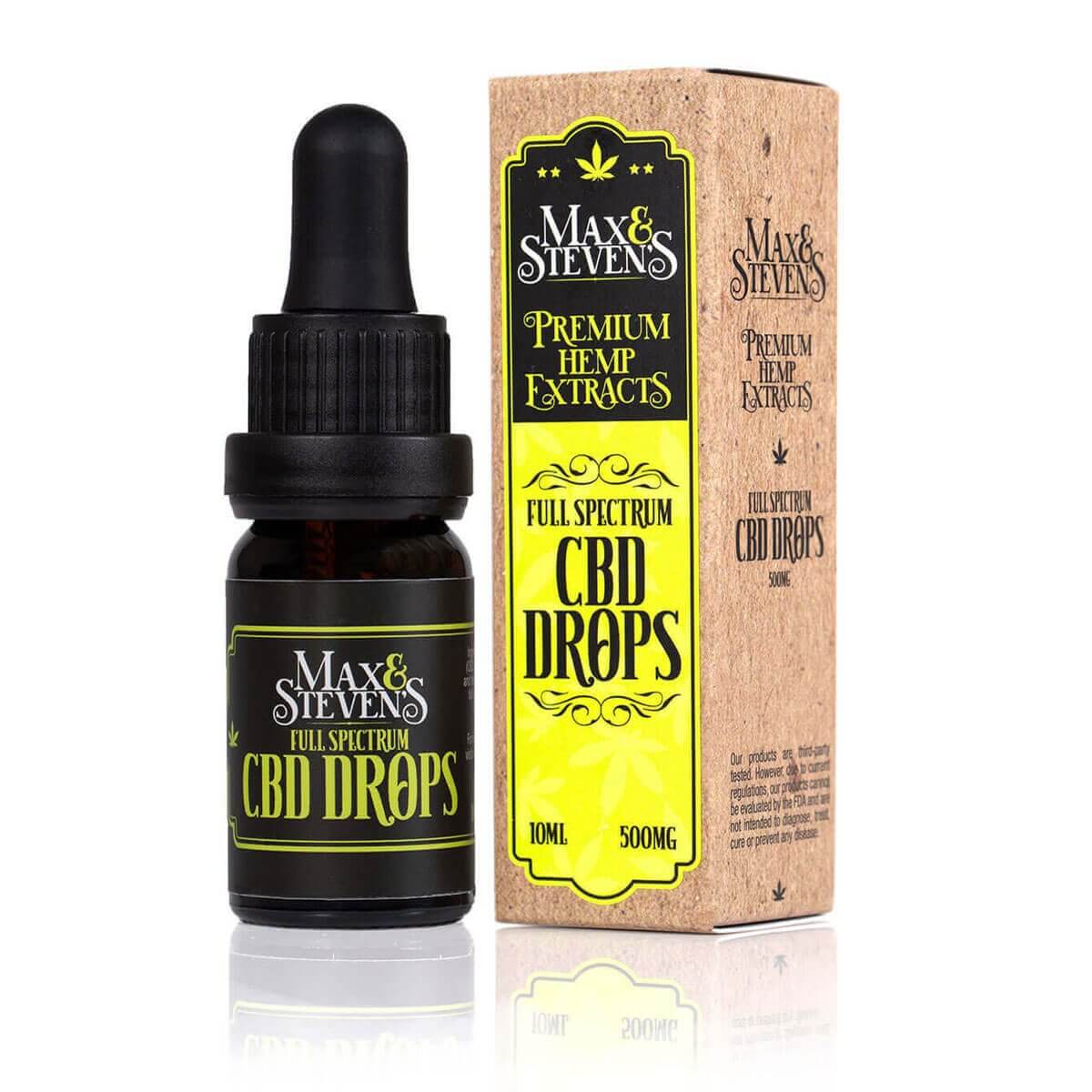 Buy Max & Steven's | Premium Hemp Extracts: #1 Full Spectrum CBD Drops

Experience the incredible versatility of CBD Drops from the moment you open the bottle. These drops can be used as they are or seamlessly incorporated into your hand-crafted DIY projects or recipes. Whether you're creating salves, massage oils, bath bombs, smoothies, or culinary delights, CBD Drops allow you to explore its boundless potential and maximize its value.
Our CBD Drops are meticulously extracted, ensuring that you receive the full spectrum of beneficial compounds, just as nature intended. To guarantee safety and purity, each batch is certified (COA) by third-party laboratories, verifying their freedom from heavy metals, pesticides, mycotoxins, and residual solvents. This dedication to quality ensures that you receive the purity and excellence you've been seeking.
Description:
Full Spectrum Hemp Extract
500mg of Cannabidiol (CBD) per 10mL UV glass bottle (50mg/mL)
Contains other naturally occurring cannabinoids and terpenes
Crafted with the highest purity MCT oil
Natural hemp flavor
Equipped with a tamper-evident cap
Comes with an easy-to-read measured glass dropper
Pet-friendly formulation
< 0.3% THC to comply with legal requirements
Rest assured, each small batch undergoes rigorous third-party testing for purity and quality assurance. This ensures that our extracts are free from pesticides, heavy metals, and other harmful substances, providing you with peace of mind and the utmost confidence in the quality of our products.
Ingredients:
Cannabidiol (CBD), along with other cannabinoids and terpenes extracted from full spectrum industrial hemp
MCT oil.