Buy Manitoba Harvest: Quality Hemp Products – Hemp Hearts | Protein Powder | Hemp Seed Oil | Hemp Yeah! Granola | Powerful grain-free nutrition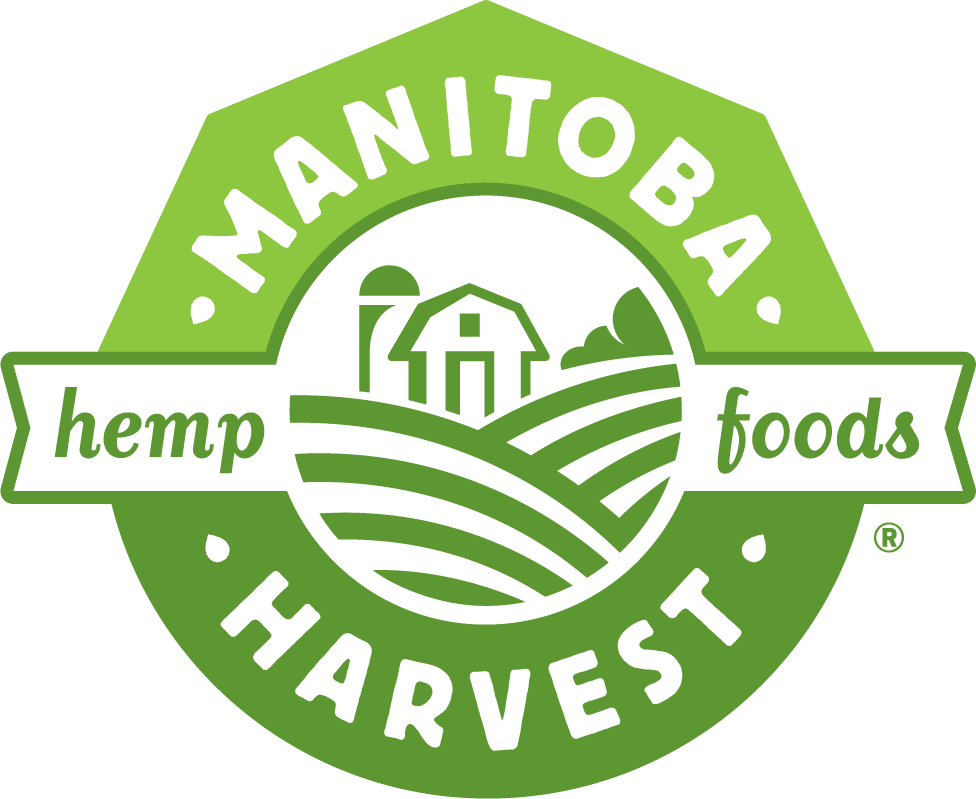 Manitoba Harvest's mission to transform consumer health starts simply and sustainably: with hemp. Since 1998, we've grown our portfolio of hemp products with a dedication to quality, sustainability, and consumer wellness that has positioned the company as the global leader in hemp foods.
Indulge in the rich and nutty flavor of these incredible little seeds that bring versatility to any meal! Hemp Hearts, packed with goodness, are an essential addition to your diet. Each serving offers a remarkable 10g of plant protein, along with 12g of Omegas 3 and 6, and all 9 essential amino acids. Rest assured, Manitoba Harvest ensures the freshest and highest quality hemp seeds, carefully bringing them from field to table. Elevate your meals with the nourishing power of Hemp Hearts!
Discover our range of protein powders designed to fulfill your plant-based nutrition needs. Experience the versatility and nourishment of Hemp Yeah! Protein Powders, which can be easily mixed with Hemp Yeah! Hemp Milk or your preferred non-dairy beverage. They also blend seamlessly into any smoothie recipe!
Choose from our selection of Hemp Yeah! Protein Powders, each tailored to meet specific dietary requirements. Opt for Max Protein with a remarkable 20g of protein, Max Fiber with 9g of fiber, or Balanced Protein + Fiber with a balanced blend of 15g protein and 8g fiber. For an optimal plant-based protein blend, try our Hemp Yeah! Plant Protein, combining the benefits of hemp and pea protein, delivering a satisfying 20g of protein. Indulge in the delicious flavors of chocolate, vanilla, or unsweetened varieties. Elevate your protein intake with our diverse and nourishing protein powder options!

Experience the incredible versatility of hemp seed oil, whether you're enhancing your salad with a drizzle of its goodness or harnessing the power of 12g of omegas with our Hemp Seed Oil Softgels. Manitoba Harvest takes pride in cold-pressing our hemp seed oil from the finest quality hemp seeds.
Unlock the Power of Omegas! Indulge in the delightful nutty flavor that Hemp Seed Oil brings to your dressings, sauces, dips, and salads. Seeking a convenient way to nourish your body with omegas while on the move? Explore the ease of our Hemp Seed Oil Softgels, available in a 60-count bottle. Elevate your omega intake with our premium hemp seed oil products!
Discover the wholesome goodness of Manitoba Harvest Hemp Yeah! Granola, crafted with a blend of premium organic ingredients like hemp seeds, pumpkin seeds, quinoa, and chia. Indulge in its delightful crunch straight from the bag, making it an ideal choice for breakfast or snacking!
Elevate Your Pantry with Hemp Yeah! Granola Our delectable Granola is a must-have for your pantry. Explore the tantalizing flavors of Honey & Oats, Blueberry, and Dark Chocolate. It's perfect for sprinkling over yogurt, enjoying with a splash of Hemp Yeah! Hemp Milk, or savoring on its own as a satisfying snack! Experience the delightful crunch and nourishing benefits of Hemp Yeah! Granola today!
Experience the delightful blend of plant-powered nutrition with Manitoba Harvest Hemp Yeah! Bars, designed to fuel your body wherever you are. Each bar is packed with 10g of plant protein and a balanced ratio of Omegas 3 & 6 (6g) to provide you with clean, wholesome nourishment. With hemp as the primary ingredient, these bars offer a powerful grain-free solution for your nutritional needs.
Indulge in the Perfect Combination of Flavor and Nutrition Choose from three mouthwatering varieties: Dark Chocolate Almond Sea Salt, Dark Chocolate Cacao, and Coconut Cashew Dark Chocolate. Each bar is coated in luxurious dark chocolate, adding a touch of indulgence to your daily snacking routine. Whether you stash them in your gym bag or keep them in your desk drawer, Hemp Yeah! Bars are the perfect on-the-go boost for your active lifestyle. Embrace the power of hemp and savor the deliciousness of Hemp Yeah! Bars today!

Discover the incredible versatility of hemp with Manitoba Harvest's Hemp Yeah! Hemp Milk. This nutrient-dense and delicious milk alternative brings you a range of benefits. With 2g of plant protein and being an excellent source of Calcium, Vitamin B2, and Vitamin B12, Hemp Yeah! Hemp Milk is a powerhouse of nourishment.
Allergen-Friendly and Irresistibly Tasty Not only does it offer remarkable nutrition, but it is also allergen-friendly. Gluten-free, nut-free, soy-free, and dairy-free, it caters to a wide range of dietary needs. Hemp Yeah! Hemp Milk is available in four delightful varieties: Original, Unsweetened Original, Unsweetened Vanilla, and Unsweetened Chocolate. Each one adds a creamy and flavorful touch to your cereal, smoothies, coffee, or Hemp Yeah! Granola. Embrace the goodness of hemp and elevate your dairy-free experience with Hemp Yeah! Hemp Milk.