Buy Dr.Strains Bubba Kush Hemp Flower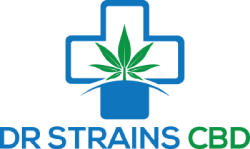 $19.99 – $59.99
$29.99 – $69.99
$19.99 – $59.99
$29.99 – $69.99
Description
Bubba Kush Hemp Flower, with over 15.92% CBD our Bubba Kush is unrivaled. Sourced from Oregon and greenhouse grown. You will not find a better bubba kush hemp flower on the market!
Our bubba kush is hand trimmed and all of our nugs are dense and have a OG Kush aroma!
Bubba Kush: is an indica strain that has gained notoriety in the US and beyond for its heavy tranquilizing effects.
Sweet hashish flavors with subtle notes of chocolate and coffee come through on the exhale. Delighting the palate as powerful relaxation takes over.
Our Products are sourced from the finest organic farms who practice safe farming practices and instill love and generations of discipline into every harvest.
All of our products come from farmers who run smaller operations. We've made this business decision for one reason and one reason only, QUALITY.
The smaller the farm the more time the farmer invest into their harvest. Our network of farmers take pride and joy in every stage of their harvest ensuring that you the customer have a enjoyable and useful end product.
Our network of farms spans from New York, to Oregon and all the way back to the midwest encompassing New Mexico and even Kansas.
No strain of hemp flower is too hard for us at Dr. Strains CBD to find, but we take pride in sourcing strains that are not only affordable but also deliver the desired result our customer have come to expect.
Don't take our word for it see what our customers have to say for yourself!
We have over 100 Google Reviews! And are industry leaders and experts.
Hemp Flower
Order today for same day shipping!
To our 10,000+ customers so far a warm thank you for choosing Dr. Strains CBD. We hope to continue to help improve our quality of hemp flower and buds you and increase our customer service expertise that have come to expect.
Read our blog
Hemp flower for sale, wholesale hemp flower, hemp, hemp buds, hemp strains, cbd flower, cbd hemp, cbd bud