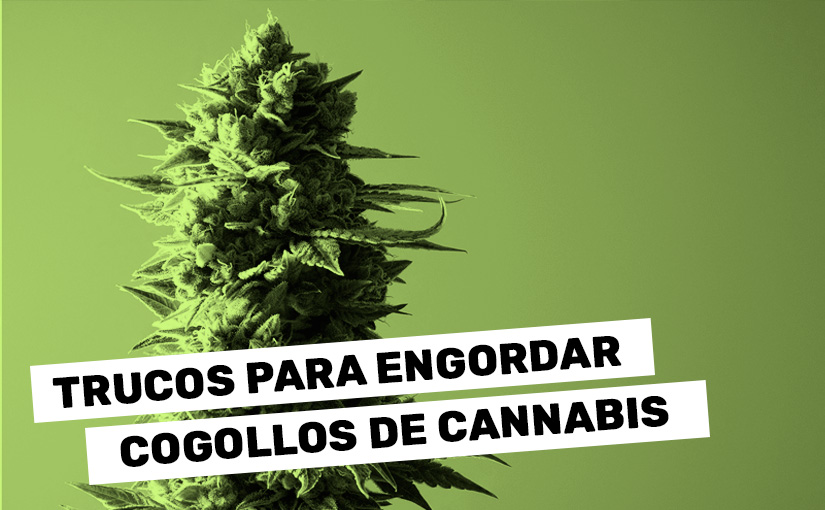 Getting it right throughout the growing process will result in a good harvest of large, heavy, resinous buds. If you are a novice grower or even have experience growing, but you haven't managed to get your buds to get fat enough, don't worry. Follow these tips on how to fatten up your buds so it doesn't happen again.
Tricks for fattening buds
Give your plant the necessary space
Indoor cultivation: To make sure that your buds get fat enough, each plant must have enough space for the roots to develop correctly.
Outdoor cultivation: When you grow in soil it is very important that the space for the plants is of 50x50cm, between each hole there must be a minimum separation of 1.5 to 2 meters.
Note: If you grow in pots Try to be light in color, this way when summer arrives they will not be so affected by the high temperatures. Ideally, the pots should be 18 to 35 litersThis ensures that the roots will have enough room to grow.
Grow Cabinets
Wide range of grow cabinets, of various types, sizes, materials, prices, functions, etc. All of them of excellent quality, from recognized brands and designed to be mounted inside a room
Provide adequate light
Inside: It is very important that in the flowering season your plants receive the necessary amount of light and darkness that they need.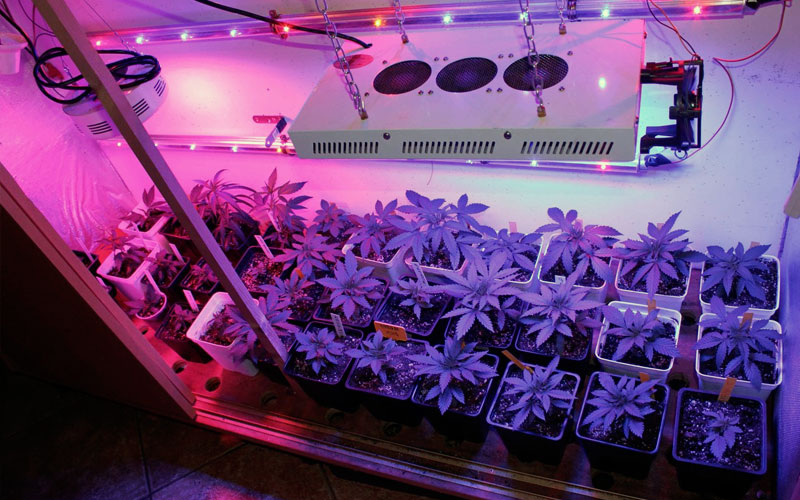 For auto flowering seeds: Although they do not depend on light to flourish, the ideal is to follow the rule 18/6, namely, 18 hours of light and alone 6 dark.
For feminized seeds: For this type of variety the rule should be 12/12, (12 hours of light and 12 of darkness). It is of vital importance for the cultivation that in the hours of darkness you guarantee total darkness and above all avoid any factor that may cause stress.
The type of light that you provide in each phase is very important, when they enter the flowering phase you will have to change from the blue HPS light, which is used for growth, to a red light.
Exterior: By having the crop outdoors we cannot know exactly how many hours of sun they will have per day, the ideal thing will be that you plant your crop in spring, in this way the buds will fatten and reach the flowering phase is an excellent time.
LED lamps at the best price
Wide catalog of LED lamps in stock with 24h shipments at the best price.
Fertilize your cannabis crop with quality fertilizers
If you want to get an excellent crop you must invest in the best fertilizers and manures. It is important to use the ideal fertilizer for each phase, both in the growth phase and in the flowering phase.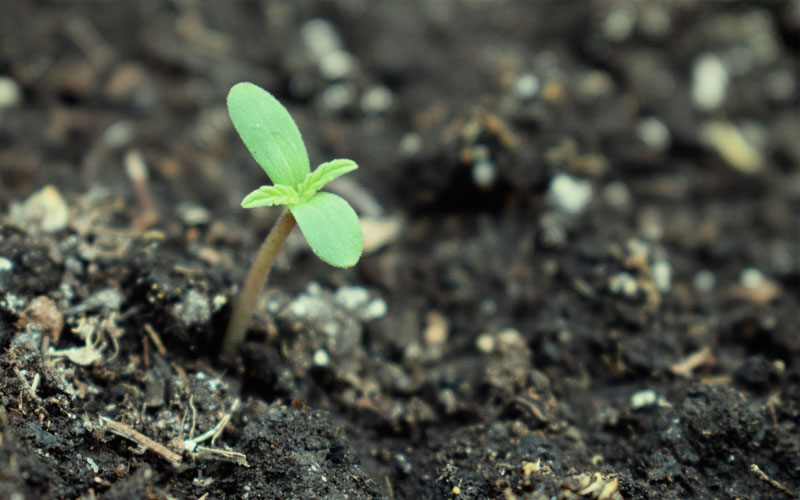 Growth fertilizers: Its formula is rich in nitrogen, which is ideal for the correct development of the branches and leaves. If the plant develops well and grows strong, it will be able to start the flowering phase in the best condition.
Flowering fertilizers: This type of fertilizer is high in potassium in addition to the necessary carbohydrates that your plant needs to flourish and fatten the buds.
You can also find specific fertilizers to fatten buds, rich in potassium and phosphorus, these can be mixed with basic fertilizer.
Marijuana Stimulants
Find on our website a wide range of marijuana stimulators of various types (root stimulants or growth stimulants and flowering stimulants also called bud fattening).
Control the pH and EC of the water
Cannabis crops are extremely sensitive to the pH of irrigation water. To guarantee that the buds get fat enough you must make sure that the pH of the water is between 5.5 and 6.5.
This rule is very important for both indoor and outdoor crops. In the market you can find electronic equipment or test strips that are used to measure pH and also E, C.
The quality of the water is also very important to guarantee a good fattening of buds, tap water is used to irrigate the crops, it is very important that you do not forget to measure the pH, since most of this water has a very high pH.
As for the electro-conductivity (EC) it should be between 0.35 and 0.7ms.
If the levels are above that rule, you should use bottled water or invest in reverse osmosis equipment. If, on the other hand, the values ​​are lower, you can raise it with a calcium and magnesium solution, in this way you will fertilize with the desired levels.
Offers in Substrates for Marijuana
At MatillaPlant we have a wide range of substrates for Cannabis that will provide all the most appropriate essential nutrients for the growth and flowering of your crop. The best brands always at the best price only in our online store.
Temperature and humidity under control
Other important factors for the fattening of cannabis buds are the humidity and the temperatureIf you are not under control, you will not have a good flowering phase.
The ideal temperature should be between 22 ° C and 25 ° C during the day Y 17 ° C to 22 ° C overnight.
If your grow is indoors, it is important that you have a thermometer so you can monitor what is happening with your grow. In case of very low temperature you can use heaters, but if the temperature is high you need to have a ventilation system and extractors that in turn help control humidity.
Crop Climate and Temperature Control
We have a wide range of humidity and temperature controllers, and other essential accessories and tools to make sure your crops are always at the perfect temperature.
The appropriate humidity levels will depend on the phase your plant is in.
Germination: 65% – 70%
Growth: 40% – 70%
Flowering: 40% – 50%
Fattening: 30% – 40%