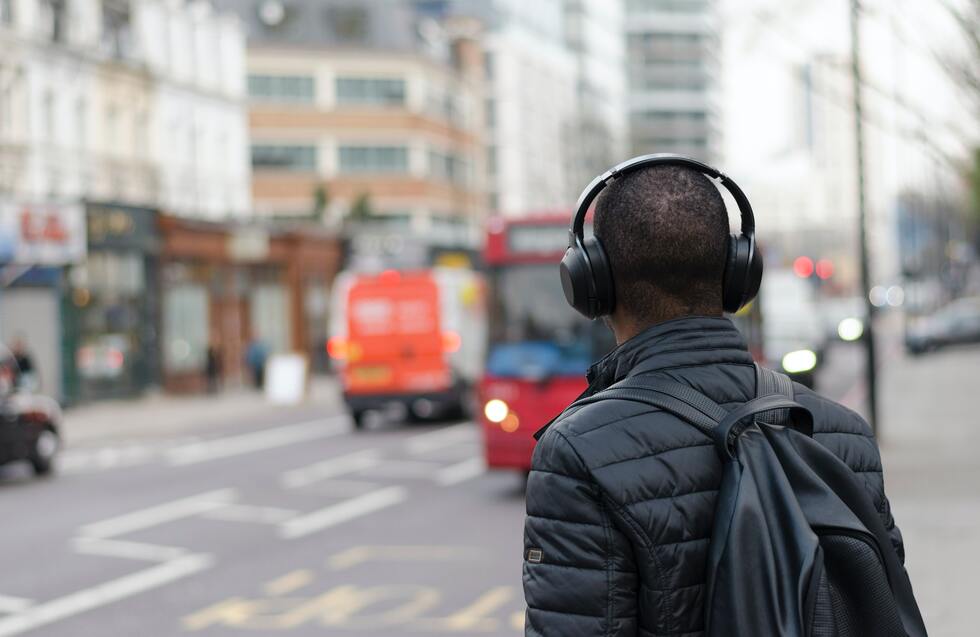 Jamaican dancehall recording artist and producer Sean Paul is regarded as one of the genre's most prolific artists.
Paul's singles "Get Busy" and "Temperature" topped the charts in the United States.
With seven studio albums and one EP under his belt, most of them were nominated for the Grammy's Best Reggae Album, with Dutty Rock winning the prestigious award.
Paul is featured in many chart-toppers singles, including "Baby Boy" with Beyoncé, "Rockabye" by Clean Bandit, and "Cheap Thrills" by Sia.
Cannabis & Tech Today chatted with the superstar in his studio in Kingston, Jamaica.
We discussed his new album, Live N Livin, COVID-19, and of course, cannabis. 
On Music
Cannabis & Tech Today: Tell me about your new album.
Sean Paul: My new album is called Live N Livin. It's more of a Dutty Rock production thing, so basically more hardcore dancehall.
It features people like Buju Banton, Jr Gong, Busy Signal, a more established zone of what I call successful dancehall, and younger contingent; you know what I mean?
People like Govana, Intence, Masicka, Skillibeing, Squash. So, it's an attempt to kind of show the unity in the dancehall community.
It's an attempt to bring on board more collaborations and clashes. It's something I'm very proud of. So, yeah. Good vibes!
There's also more feel-good songs that people know me for on this album. There's also more meaningful songs, songs to combat social issues and the violence in society.
There's a more mature approach to a hardcore dancehall album. 
C&T Today: Have you found the advent of the pandemic has hindered or helped your creative process? 
SP: At first, it threw me off, and I was in hiding for five months. I have Asthma. So, I was like, I'm not going nowhere. I didn't leave the house for months. And during that time, I was building rhythms at home, and I couldn't find the words for anything.
I went back to the studio, and then the lyrics just started to flow, and different ideas just started to come. I had a few songs here and there that I hadn't finished, like some collabs with Busy Signal and Govana, and I was like, let me try to complete these.
What helped me was to call other people to help to finish them. Suku from Ward 21 and I did a brand-new song. But in general, that just kind of helped to spark up my creativity.
And I had had quite a lot of songs done for an album with Island, which will come out sometime over the summer.
We've dropped the first single for that one, and it's called SCORCHA, which is the title track of the album. As SCORCHA is a really … I would say it's a vibes tune, you know, a fire tune that me have.
So, there's two albums, Live N Livin was the first, and it came out on March 12th. And then, the second album is called SCORCHA, and it's more internationally oriented, I would say, production-wise.
People like Sia and Ty Dollar Sign are on the album. Gwen Stefani, Shenseea, are in one song. So, it's back to what my younger crowd would appreciate and like. 
But these two projects, I really love. I think that they both reflect parts of me that just want to be heard. So, the hardcore dancehall part, and then I try to keep up with what's going on internationally.
Both have very good feel-good songs and some meaningful songs, too. 
C&T Today: Well, you've always been known for your crossover appeal and for collaborating with a plethora of artists. When you worked on these collaborations, did you have to go into the studio separately or at different times? How did you coordinate the logistics of everyone being on lockdown and making music?
SP: People came to the studio, mainly for Live N Livin, or I went to theirs. Like Buju Banton, I went to his studio.
I recorded the song with Jr Gong before the pandemic, but we fixed up the rhythm after that. We did a lot production-wise with that.
So, he came to Jamaica and did it at the studio with me. Assassin did his verse from his studio and sent it to me. So, you know there's a little bit of both, but most of the people came to my studio for that album.
On COVID
C&T Today: Was there a lot of OCD hand washing and sanitizing of microphones and other gear?
SP: Yeah! Crazy. You know me, I'm very, very… kind of like… wayacallit?
C&T Today: Germophobic? 
SP: Yeah! [laughs] Germophobic! Shaggy was laughing at me on the plane coming back from Australia. Both of us were touring over there. And two cases had hit Australia. That was last March.
And I was wearing my mask, and I was spraying alcohol everywhere. And he was like, [imitating Shaggy] "Yo! You're making everywhere smell like a hospital! Hahahaha!"
He was laughing at me, and he was, like, "Yo! What are you doing wearing a mask this whole time?" I wore it for like 22 hours to go from Australia to South Africa, take another plane to England, and then take another plane home.
So, I was freaking out and the same thing when we got to the studio. I was like, "No one is allowed to come here!" 
We put up hand sanitizers on the wall. We put up posters. Like, "Yo! Anybody coming in here, you're going to get your temperature checked. You're going to have to clean your hands," and whatnot.
Those protocols are still in the studio, but I think we've become a lot more, I wouldn't say lax, but a lot more used to the fact. So, yeah, it's been crazy.
My studio is tiny, so I do get panic attacks when a lot of people come there. I like to go outside and sit down, then everybody else is like, "Where you at?" I'm smoking ganja under the tree, don't worry. ϖ