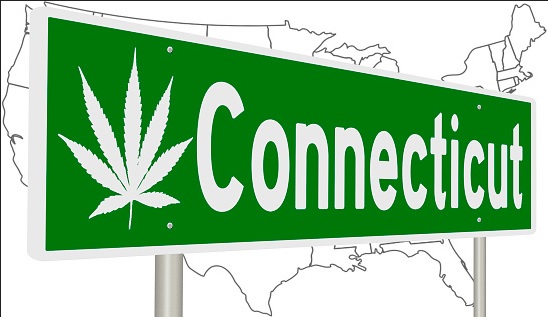 Governor plans to sign legal cannabis bill for his office
The Senate has vote Thursday to legalize the recreational use of cannabis for adults in Connecticut, the latest piece of legislation for a bill that lays the foundation for the new industry in Connecticut and attempts to address racial inequalities resulting from the country's war on Drugs. Governor Ned Lamont said he would sign it so that the state can overcome "this terrible period of incarceration and injustice."
Connecticut is on track to become the last state in the United States to legalize, tax, and regulate cannabis for adults 21 and older.
"The war on cannabis, was basically a race war which not only caused injustices, contributed to increasing disparities in our state, but it did little to protect public health and safety" a Governor Lamont said in his press release. "It will now help eliminate the dangers of the black market and support a new sector of our economy by creating jobs." "
to read : Australian doctors oppose drug testing
The new law legalizes the possession and cultivation of marijuana for adults over the age of 21. It also makes it possible to erase criminal records for small sentences related to cannabis. Most of the tax revenue generated from adult-use sales will go to communities disproportionately affected by cannabis prohibition, and half of the state's adult-use licenses will be issued to social equity contenders, a provision that New York State incorporated into its law in March.
Connecticut legalized medical marijuana in 2014, and the nation's largest cannabis companies, including Curaleaf, Green Thumb Industries, and Trulieve, all have fingerprints in the state.
According to a report released by Cowen in April, the Connecticut cannabis market is expected to grow from $ 143 million in sales in 2020 to $ 164 million by the end of this year. Governor Lamont said sales for adult use will begin in May 2022.
According to an analysis of the trade publication in the journal MJBizDaily, the Connecticut market could reach $ 725 million in annual sales by the end of 2025.
to read : Non criminalization of cannabis users in France, the end of prison sentences
Connecticut's decision to create a legal recreational marijuana market is a sound financial move for the state coffers. In the first five years of selling to adults, Connecticut could bring in over $ 600 million in tax revenue. It's also stuck between states that have already passed recreational marijuana laws, namely Massachusetts and New York. Rhode Island is also expected to pass recreational cannabis laws shortly, and New Jersey and Vermont also have adult use laws.
"The states around us already have, or will soon have, legal adult-use markets," the Lamont government said. "By allowing adults to possess cannabis, by regulating its sale, not only are we effectively modernizing our laws and addressing inequalities, but we are maintaining Connecticut's economic competitiveness relative to neighboring states. "