Chap.7👽 16 Autoflowering in 1m² with transplant🌱
Eighth week from germination
The eighth week since germination has been a raft of oil for both temperature and humidity. The temperatures remain flat at 25 degrees with the light on and 18 as the lowest, the humidity for its part has remained between 45-50% and does not represent a danger at the moment.
The buds are really tough, including those in the lower areas and all the leaves point up strongly. The fragrance they give off is quite pleasant and intense and the best feature to my surprise is that the central buds are the longest I have grown so far. There are a few with these central chimneys and others with a stubble that balances the plant. Although they still have a while, the results are visible.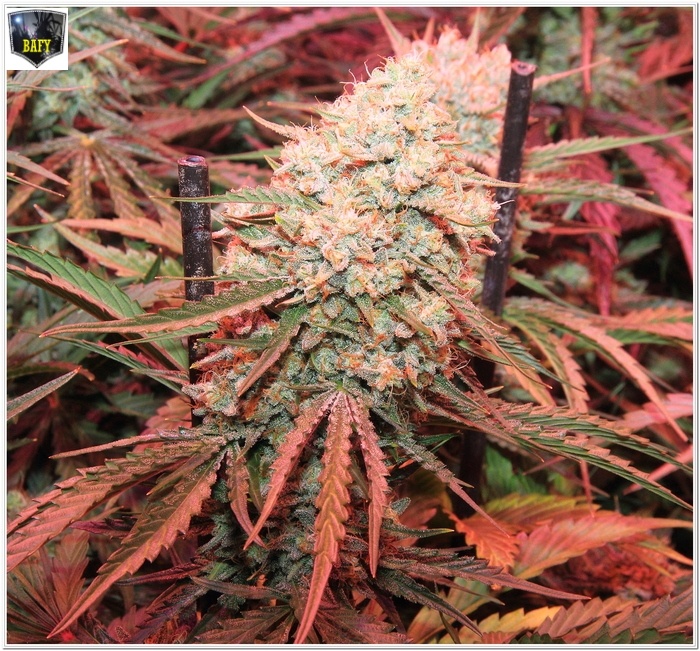 The irrigations have been around 1800 microsiemens of EC and a Ph that does not move of 6.5, next week I will carry out the washing of the roots on its 56th day from germination, this variety is quite fast and develops without problems and shows no signs of deficiency or overfertilization. The lighting is the Led Vega from Solux and the nutrition plan from ProXL.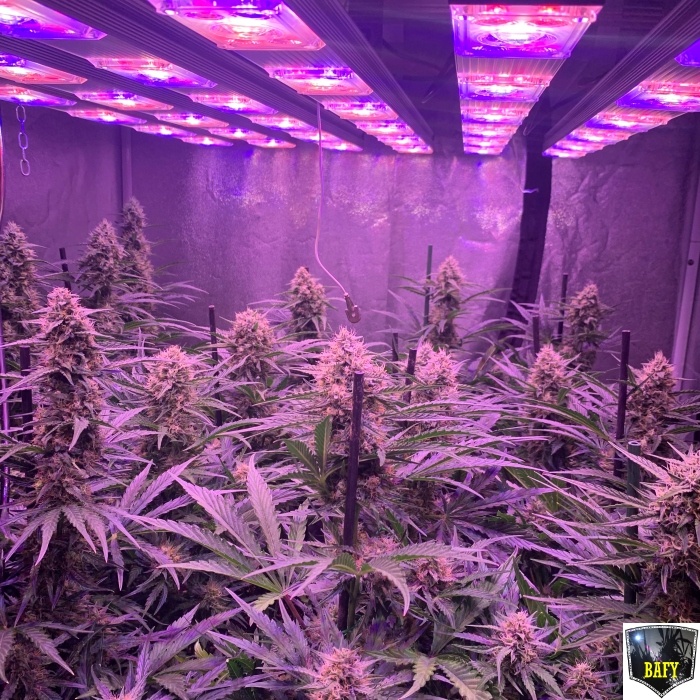 In the upper image you can see not only the tips, but also the satellite buds that come out of the highest branches. The condition of the leaves is very good for the height I am at, and I just need a little more effort.