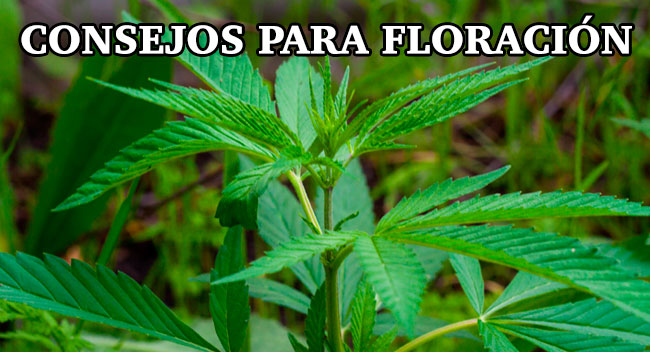 Without detracting from the importance of the previous cycles (germination and development), flowering is one of the highlights of marijuana cultivation, and without a doubt the one that will have you the most expectant.
And is that no grower it can escape the charm of seeing the fruit of so many weeks' work grow and form in such an obvious way. In any case, it is a phase of cultivation that you should take in stride. Don't rush or let impatience make you make typical beginner mistakes. Enjoy the moment and make the right decisions at the right time to give that last little push to a top-notch vintage.
Thorough observation and monitoring during flowering are the key to success
It will not be the first or the last time that we emphasize this aspect, but if there is an infallible trick in this cannabis cultivation, it is that of observation. Nothing better than seeing how your plants evolve day after day to check what is the response they offer to the various changes that you have been introducing in your crops with the aim of correcting those small deficiencies that you could detect.
In this sense, it is noteworthy that the last weeks of flowering of a marijuana crop are probably the most important. Regardless of how well you've done so far, you're going to have to pay special attention to these two weeks prior to harvest in which after the slow formation of the buds and the maturation of the trichomes, these have already begun to babear.
During the first part of flowering the development has been faster and more noticeable. Now the changes are slowing down and it may take you a bit more to identify what is happening to your plant from one day to the next, but changes do not stop taking place. We are referring to a time when approximately five weeks will have passed since the plant started flowering and the plant still has a shiny green appearance, sticky leaves and glands full of THC. Don't you want to ruin this great moment?
The best thing is to put the batteries so that in the final stretch of flowering our plant feels like the true queen of the party. And for this it is not necessary to break your head. It is enough to take into account the points that we present below and never forget our star recommendation: carry out an exhaustive monitoring of your plants if you want to be successful with each change that you apply in the crop.
The secret of a good flowering in 4 basic tips
Are you ready to face the last leg of this adventure as cannabis growers? Surely taking these marijuana plants forward has cost you your effort, but no one will be able to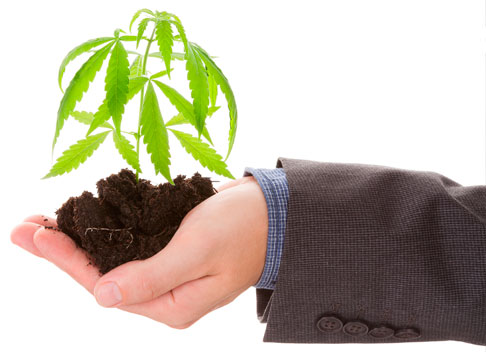 question the satisfaction that comes from smoking a herb that you have cultivated yourself with so much love and care. So let's go with 4 key tips so that the flowering is perfect.
1- A new growing environment
If you have reached this point you will have already realized that marijuana plants are a very curious species in the field of botany. In the flowering stage they become quite picky about the light issue. So much so that at night they will need an environment of absolute darkness. And when we say absolute darkness We mean that you will not be able to use even a slight beam of light to check that the drippers are working and that the irrigation is done correctly. These ladies are that sensitive to the last breath. And it is not something that is reflected only with light. You will also have to adapt the growing place to new humidity conditions. In the flowering stage the plants are more sensitive to the appearance of pests and botrytis (gray mold), here we can find products to eliminate botrytis. If you see suspicious symptoms on your buds, get rid of them before they spread to the rest of the plant.
2- Forget about transplants
That moment is long past and you should have taken it into account. Surely, if you follow the advice on our blog regularly, you will not have missed that transplants should not be left until the flowering stage of the plant. By size, by weight, by the complexity of its root system … Your cannabis plant is no longer prepared to face something as traumatic as a pot change. Now you have to concentrate all your efforts on other more important issues such as allowing the development of some beautiful and succulent buds, well loaded with resin. You cannot be attending to changes as significant as a transplant, so forget about it. You should have thought about it before.
3- Limit watering
In a very short time you will start the harvest and you must prepare your plant little by little for such an important moment. About two weeks before the big day, start reducing the watering of the plant and stop fertilizing it. It is not just a matter of preparation, it is also determinant for product quality that you are going to reap. By eliminating manures and fertilizers from the plant's diet, you will be favoring a cleaning to get a marijuana with a much more natural aroma and flavor.
4- Do not advance the harvest
Patience a lot of patience. We already know that it is difficult to resist temptation but think that you are in the final stretch and that waiting a few more days can make a big difference. The plant has to be at its peak for the harvest to be a success.The best moment is when the pistils of the buds are perfectly formed and without ceasing to be translucent, they have a transparent color that in a very subtle way begins to have a a certain amber hue. At this point is when your marijuana plant has reached its maximum levels of THC concentration, so… go ahead with the harvest!