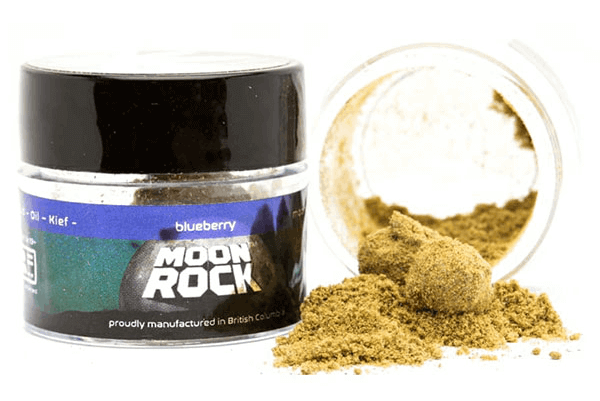 Herb Approach Blueberry Moon Rocks (Moonrock Canada)


Immerse yourself in the enticing essence of our Blueberry Moon Rocks, meticulously handcrafted from exquisite OG Kush bud, delicately dipped in hash oil, and lovingly coated with powdered kief!
Let the unparalleled quality of our product shine through, despite its price of $40.00 per gram. Every order includes a generous 1 gram of our Blueberry Moon Rocks, guaranteeing a remarkable experience.
When preparing your Blueberry Moon Rocks, we highly recommend refraining from using a grinder to avoid unnecessary loss of precious kief. For the ultimate enjoyment of smooth smoke and delectable flavor, delicately tear the Moon Rocks into small pieces and savor them in a pipe or bong. Remember, our Moon Rocks are expertly crafted by immersing OG Kush bud in hash oil and lavishly coating it with powdered kief.
Feel free to explore various smoking methods according to your preference, while keeping in mind to avoid using a grinder. If you choose to roll your own, we suggest using scissors for optimal results. Rest assured, our Blueberry Moon Rocks are exclusively indica and available in a delightful array of flavors. Additionally, they offer an extended duration of effects compared to a regular gram of flower.
Allow the extraordinary quality of our Blueberry Moon Rocks to captivate your senses and let their exceptional experience speak for itself. Each order includes a generous 1 gram of our meticulously crafted Moon Rocks, delivering an unmatched journey.