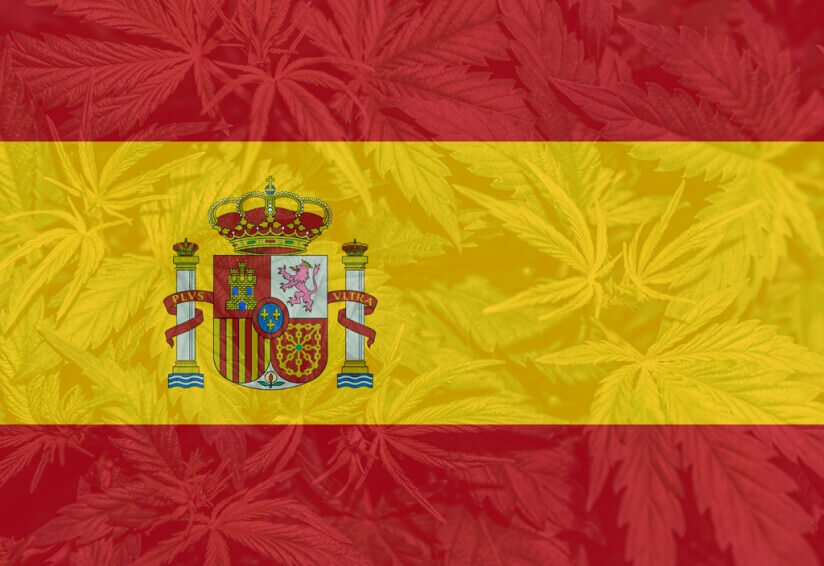 Congress will decide whether or not to approve medicinal cannabis through a subcommittee that will assess its benefits
On May 13, the health committee of the Spanish Congress of Deputies approved a proposal to create a subcommittee to study the experiences of other countries with medical cannabis. The findings of this sub-committee could pave the way for the legalization of medical cannabis in Spain. According to a recent poll, around 90% of Spaniards would be in favor of such a measure.
Spain does not currently have a medical cannabis program on a national level. Two cannabis-based drugs, Sativex and Epidiolex, have been approved by the regulator, but only for specific conditions; use to treat other conditions must be approved by a medical court, with variation by locality. In addition, the costs can be prohibitive.
The process of a possible regulation of medicinal cannabis began a year and four months after the start of this legislature with the creation of a sub-committee in Congress to analyze the experiences of other countries on this issue, proposed by the group. PNV and approved by the rest, except PP and Vox. The result of this sub-committee could lead to the opening of a procedure to legalize the therapeutic use of cannabis in Spain, supported by 90% of the population, according to the latest CIS barometer.
The proposal to create the subcommittee was tabled by the PNV (Basque Nationalist Party), which has proven to be a curious standard bearer for medical cannabis. In keeping with its reputation as a conservative party, it does not call for the legalization of cannabis for adult use, insisting on focusing on health issues.
to read : Update on the new saliva test in France
Meanwhile, left-wing Unidas Podemos party is expected to unveil a cannabis bill soon. According to Podemos' platform, the bill is expected to provide for the legalization of recreational cannabis, under extensive government oversight.
For the future, the fate of legalization will largely depend on the socialists in power. The government led by Prime Minister Pedro Sánchez has shown a lack of enthusiasm for legalizing cannabis, even for medical purposes, saying that "the available evidence is insufficient to recommend widespread use by patients with the conditions specific ".
However, at regional levels of government, socialists seem more inclined to support legalization, at least when it comes to medical cannabis. In addition, a recent poll suggests that 50% of Spaniards are in favor of legalizing cannabis for adult use, at least under certain conditions. It is reasonable to assume that the figure among Socialist voters is higher. So we could see the Socialists giving their support to a legalization bill.
An overwhelming majority in favor of regulation
The opinion in favor of the regulation of medicinal cannabis is also double that supported by the legalization of marijuana for adult or recreational use, which now represents almost half of the Spanish population, 49.7%, two points and half. two years ago.
to read : Fall in alcohol sales in countries that have legalized
The medical use of cannabis had already received a boost last December with the decision of the UN Commission on Narcotic Drugs (CND) to relax international control of marijuana to facilitate its medical and scientific use in member countries. With the vote in favor of Spain, the Commission removed cannabis from List IV, which contains drugs considered dangerous such as heroin, and left it only on List I, as recommended by the World Health Organization (WHO), advised by the Expert Committee on Drug Dependence.
Germany, Great Britain, Italy, France, Denmark, the Czech Republic, Israel, Uruguay, Canada and nearly 40 American states are among those countries and territories which already have programs of regulations for the medical use of cannabis, implemented according to different models. And in Spain, although it is not legalized, it is estimated that thousands of people, between 250,000 and more than half a million according to various estimates of the associative movement, use it as a treatment to alleviate the effects of their diseases. : cancer, multiple sclerosis, chronic pain, certain types of epilepsy or arthritis, among others.