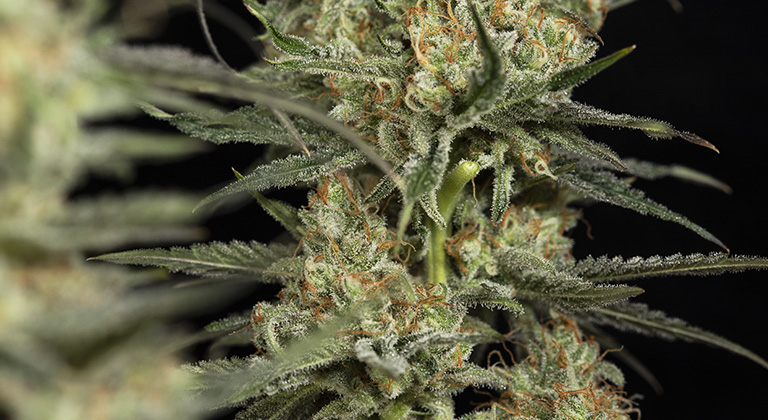 The first question that all cannabis growers ask themselves when they start growing indoor marijuana is "How do you set up an indoor grow?" There are many reasons to consider this method, the low quality of marijuana on the black market, or the high price of cannabis, are some of the incentives to start growing at home. Also, another of the advantages of growing your own marijuana indoors is power have the varieties you like the most or that more help you to alleviate your ailments. In addition, by growing your own marijuana you will ensure what products go to your plants and therefore to your body when you consume its flowers. In this sense, we always recommend growing organically. But before considering more technical aspects, there are certain things that you should consider, in this article we help you to do a good planning before starting.
What should I take into account before setting up an indoor grow?
Before "rolling the blanket over your head" it is important to be clear about some basic pillars. A little planning in this regard can be essential to ensure a successful harvest. Here are some questions to ask yourself before anything else.
Do I have the right conditions for an indoor self-cultivation?
There are factors that force us to choose one way of farming or another:
Physical space: where to mount the closet or grow room. For example, a room with high ceilings and a window will give us more possibilities than a small space under a staircase without a window.
Consumption needs: The amount of marijuana you regularly consume will also determine how much space you need to grow.
Investment: in this post we will always seek to get the most out of our teams. Obviously a low investment in your cannabis cultivation will also limit the final quantity and quality of the harvest.
Opting for re-used material to start your cultivation is not recommended, especially if you are starting in this, since things that are beyond your control can begin to fail.
Can I grow indoors all year round?
One of the biggest advantages of growing indoors is that, if you have the optimal conditions, you can grow all year round.
The temperature in indoor crops must be between 22 and 25ºC when the lamps are on and around 18-20ºC in darkness. In summer it is impossible to maintain these temperatures inside the grow tent without the help of the air conditioning, since in addition, the grow lamps give off heat.
In case you do not have air conditioning, and that the growing temperature in summer skyrockets too much, you can grow from autumn to spring (grow about 3 crops a year resting the 3 summer months).
Choosing the place What kind of room do I need to grow?
As we explained, space is a determining factor. The closet or grow room space is directly related to production. The more space, the more lamps and the more plants you can put, therefore, the more production you will get. The space can also determine the lighting to use.
For a wardrobe less than 180 cm tall, you will have to use energy efficient fluorescent lighting O LED power to take your cultivation forward, since for example the HPS lamps they give off too much heat for that small grow space.
On the other hand, if you have enough space you can mount an interior with great production. That is, you can get to mount a space to grow your plants, other for flowering, in order to maintenance of mothers, in order to make cuttings… And in this way you will be able to reduce the time between harvest and harvest.
The ideal place for indoor growing is a room with window or exit to the outside to be able to evacuate the heat generated in the crop (preferably not from wall to wall with the neighbors).
Growing in a room or grow tent: Which is better?
If you have enough space you can choose between using a grow tent or using an entire room for it.
The main difference is that if you grow in a room, you will have to perform installations such as covering the walls with reflective plastic, protect the floor, as well as surely make a hole to hold the lamps, etc. If you are going to grow crops, use the whole room or isolate the part where you are going to grow.
We recommend the use of grow cabinets, especially for beginner cannabis growers, as it will be much easier for you: you will not spoil the room, you can create a micro climate for your plants easily, and if you have to disassemble the crop you can do it without problems. A quality wardrobe will allow you to use the rest of the room for other purposes (we do not recommend having it in the same room where you sleep).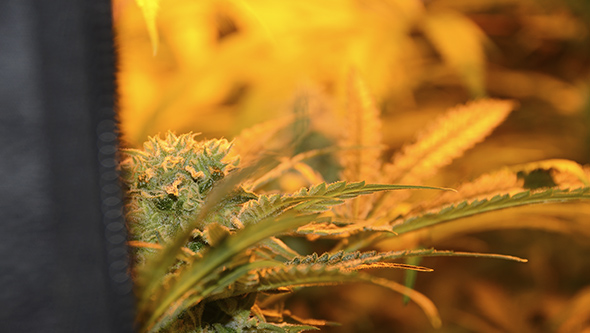 Types of genetics for indoor cultivation: What seeds do I choose?
If it's your first indoor grow, we recommend planting just one variety. The structures and flowering times of cannabis plants between different genetics can vary a lot, this could cause you to run into the following problems:
A crop in which the plants are at different heights: This has a negative impact when it comes to making the most of the light from the lamp, as some plants shade others.
Different harvest times: each strain has a different flowering time. Although it is not a big problem, it is quite cumbersome. Anyone who has harvested, dried and manicured their indoor plants knows that it is preferable not to have to repeat the same process after 15 days.
If you want to have several aromas and effects …
A valid option if what you want is filling your pantry with different flavors is to plant varieties of similar structure and flowering. For example, you could put Jamaican Dream and Lemon King in the same grow.
If you are already an expert grower, then you can experiment with different varieties.
Can I grow autoflowers indoors?
If you want autoflowering plants it is surely because you are looking for save time in your crops. If you really want to grow fast, more stable and productive crops, we recommend planting fast-flowering photodependent feminized varieties, NO autoflorecientes. Why? There are several reasons:
Photodependent feminized seeds usually offer increased bud production, higher content of cannabinoids, and greater stability.
A fast-flowering seed (not autoflowering), it can be grown by just giving it about 30 days of growth (18/6 light cycle), and about 45 days of flowering (12/12 hours of light), as is the case with many Lemon King, Gorilla Candy, etc.
For an autoflower to have optimal production, it is advisable to provide it with 20 hours of light during the entire growing cycle. This results in a higher economic cost in the electricity bill.
Conclution
You can plant autoflowering, but you will use more light and possibly obtain less harvest and of lower quality than with photodependent feminized ones.