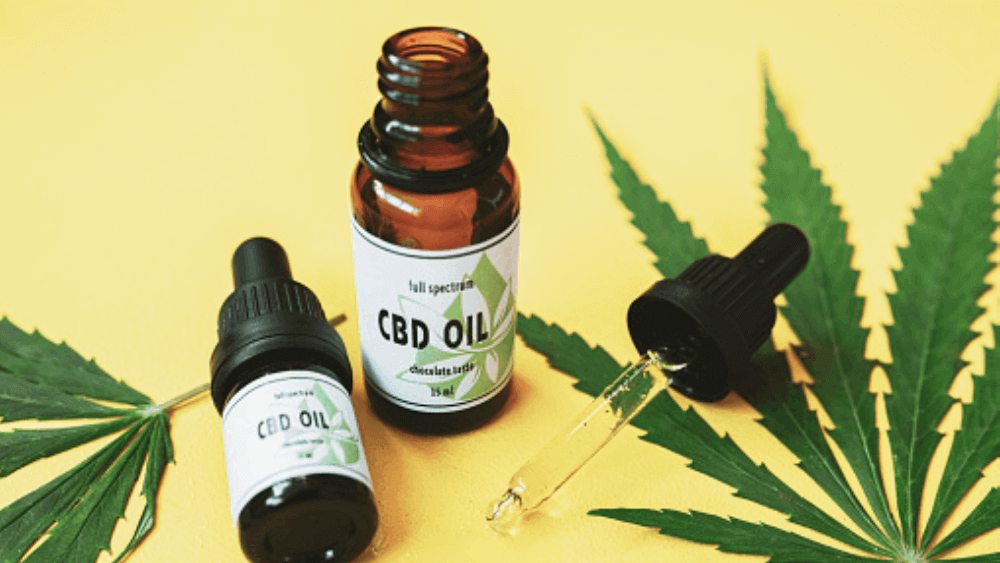 If you have ever wondered which is the best and healthiest oil that exists, without hesitation, we answer you that hemp oil, since it is extracted from the seeds of the industrial hemp plant.
If you have other questions or want to know its benefits, don't worry and keep reading. At Weeddays®, we detail all the information you need to know about hemp oil and its properties.
Where is hemp oil extracted come?
The technique used to make hemp oil is cold pressing, widely used in the food industry. To maintain the seed's properties intact and helps to take advantage of all the oil it contains.
As we mentioned, it is a type of marijuana that has control over its THC levels and does not exceed 0.2%, which makes it a plant without psychoactive or hallucinogenic effects.
Although not all industrial hemp varieties are used to make oil, the ideal ones to do so are characterized by producing a good amount of large seeds since that is where the oil is concentrated. Some of these varieties are:
Buy Hempura 100mg | 250mg | 500mg | Refined Extract CBD Vape Juice | Hempura Broad Spectrum Vape Oil | Best Vape Oil of 2021
Vaping offers the advantage of a much faster onset of the therapeutic effects, as well as a significantly higher bioavailability of CBD.
£28.33
Hemp oil usage?
Thanks to the benefits provided by this powerful oil, especially for health and body aesthetics, it is used both as a palliative, soothing, protective, or preventive treatment.
The popularity of this oil spans the medicinal, nutritional, and cosmetic fields.
Here are some of the uses for hemp oil:
Source of proteins and essential fatty acids.
Moisturizing for skin and hair.
Treat and soothe different skin conditions (itching, eczema, psoriasis, acne, dandruff, dry skin).
Strengthen the nails.
Avoid premature aging of the skin thanks to its antioxidant action.
Improve the immune system.
Fight skin infections.
Accelerate wound healing.
Prevent the appearance of stretch marks.
Treat fibromyalgia.
Prevent the onset of cardiovascular diseases.
Hempura Best CBD Chocolates | CBD Dark Chocolate Bar | Best CBD Chocolate in the UK | CBD Chocolate For Anxiety and Stress
CBD chocolate is simply chocolate infused with hemp-derived cannabinoid extracts. Particularly for beginners, it offers an easy & delicious way of introducing CBD into the daily regimen.
£36.66
Hemp oil benefits
The properties of hemp oil have been recorded since 4000 BC in oriental culture, where it was used as a natural remedy for medicinal and nutritional benefits.
Let's see what the main benefits of hemp oil are:
High-quality Omega 3
Only a 30g dose of hemp seeds provide 1.54g of Omega 3. In addition, it is very beneficial at the cardiovascular and brain level due to the proportion of polyunsaturated fatty acids.
If you want it to be beneficial for your health, we recommend consumption of 2g daily.
It is also an antioxidant due to its phenol content. It also reduces the risk of cardiovascular disease, cancer, and age-related macular degeneration by containing tocopherols.
Reduces the risk of cardiovascular disease
Reducing the blood clotting effects and the levels of bad cholesterol (LDL) and global cholesterol reduces the risk of a heart attack.
Cardiovascular patients are often recommended to replace saturated animal oils and fats with hemp oil.
Buy Hempura CBD Oil Original Extract | Refined Extract | Pure Extract | Pure Sports CBD | CBD Capsules | CBD Cream | Hemp Tea | CBD Chocolates | CBD Vape Juice
Our products have all been tested to meet the highest standards of quality and safety so you can be confident when you buy our CBD oil it is one of the finest examples of CBD presently in the UK.
£29.99
Decreases sensitivity to pain
That is why, and because of its anti-inflammatory effects, it is usually recommended to patients who present:
Rheumatoid arthritis pictures
Fibromyalgia
Inflammatory bowel diseases
Urine infection
Ulcerative colitis
Crohn's disease
Osteoporosis
Lack of essential fatty acids can be a trigger for severe osteoporosis. Hemp oil increases the absorption of calcium in the bones, decreases its elimination in urine, and increases collagen synthesis.
Premenstrual syndrome
It is very effective in alleviating the symptoms and ailments associated with PMS. It helps relax muscles and reduces muscle spasms.
Ideal for cancer patients
Cannabinoids are a great ally to calm the symptoms caused by chemotherapy:
It Helps Inhibit nausea and vomiting.
It Reduces inflammation and pain.
Work up your appetite.
It improves mood.
Atopic eczema, dermatitis, and psoriasis
It is effective both in treating dry and oily skin, thanks to its ability to regulate the secretions of the sebaceous glands.
The composition of hemp oil is similar to that of the skin's lipids, which helps regenerate its protective layer. It is recommended to treat atopic eczema and psoriasis and give good results in the treatment of dermatitis.
Thanks to the balance of omega-three and omega-six fatty acids in a 3: 1 ratio, it effectively soothes irritations, regenerates the skin, and hydrates it.
Fight acne
Thanks to its anti-inflammatory effects