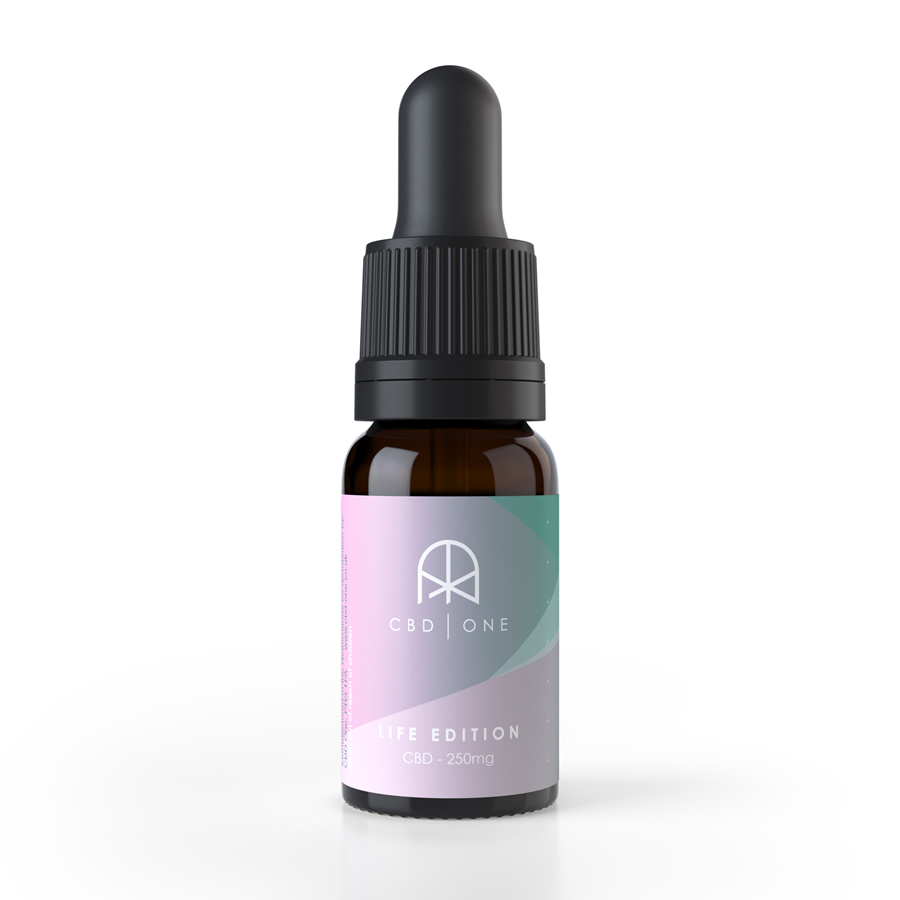 BUY CBD | ONE UK – LIFE EDITION CBD OIL DROPS

Life Edition is the ideal choice if you're looking for great value from your CBD product.
PRODUCT DESCRIPTION
Blended oil drops offer a simple and accessible way to enjoy CBD. Our range of CBD drops offers reliable and proven quality.
This is a cost-effective product that does not compromise on quality. We're aware of countless cheap CBD products that have flooded the market in recent years. Life Edition is established as a quality option that has proven its effectiveness.
Every 10ml bottle contains 250mg of CBD & CBDa, with a naturally higher balance of CBDa due to the raw extract used. We also offer a larger 20ml option.
REASSURING QUALITY
Life Edition is a genuine full-spectrum product, ensuring a fantastic cannabinoid profile.
This CBD oil contains naturally high levels of CBDa, which is a unique cannabinoid with its own interesting properties. The rich cannabinoid profile in Life Edition results in a superior quality product that is more effective in many similarly priced but low-quality options.
Contains 250mg of CBD & CBDa per 10ml
Enhanced raw full spectrum extract
Blended with hemp seed oil for a smoother consistency
Rich terpene profile for an enhanced taste and aroma
Laboratory verified
INGREDIENTS:
Hempseed oil, Raw cannabis extract
Contains 250mg of CBD & CBDa.
IMPORTANT:
Do not exceed the recommended dose.
Keep out of reach of children.
Store at room temperature away from sunlight.
Not intended to be used as a medicine, or a substitute for a varied diet.
Will stain
Don't use when pregnant or breastfeeding
INSTRUCTIONS:
Shake gently before use. Hold 2-3 drops under the tongue for 2 minutes then swallow. Start small and gradually increase up to a maximum of 15 drops per day to achieve the desired effect.
Note: All our products contain less than 0.05% THC which in most cases is undetectable.