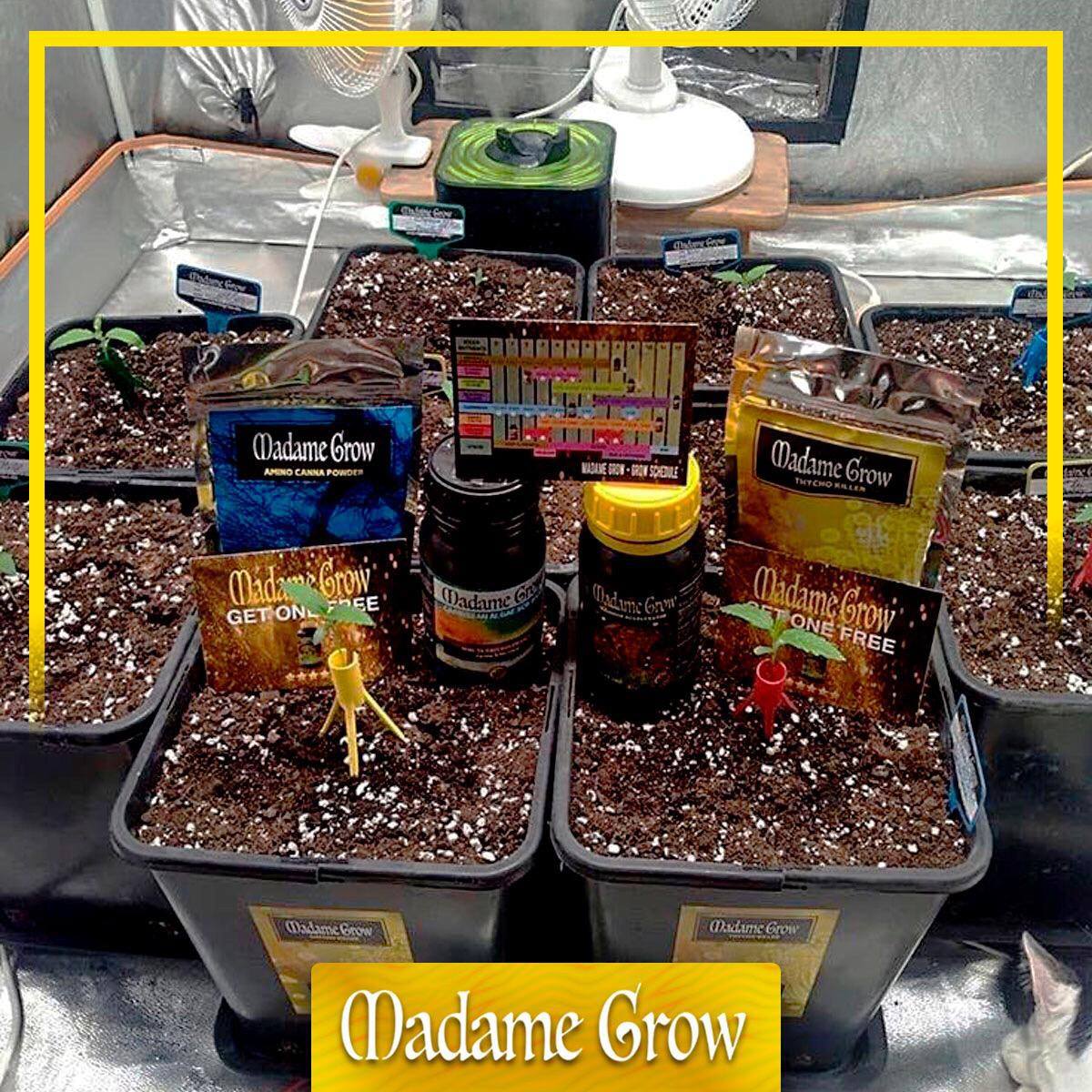 FERTILIZER TO PROMOTE NATURAL ROOTING
– Trycho Killer: We consider it the best rooting agent on the market. With the main component of trychodermas, living organisms that colonize the soil, to make a clean earth free of harmful fungi. Which together with growth accelerator, make the roots can grow and develop without difficulty.
The application of the rooting agent would be:
One week before planting the seeds (day 0, when the seed sprouts), we add the first dose. And the second dose will be at 20 days, between week 2 and the third. It will depend on whether the plant needs it.
GERMINATION GROWTH PHASE
– Semana -1: 1gr / l – Semana 2: 1gr / l
For more information, see the MADAME GROW® Dosing Charts.