08/23/2021
EnBlog Growing Marijuana, SCROG in a 1 square meter cupboard 5 plants
🌱 SCROG in 1 square meter cupboard 5 Bafy plants 💚 flowering 4th week
Flowering fourth week
The heat returns, and when I say that the heat returns, it was already hot before. Maximum temperatures are around 33 degrees and humidity has not exceeded 40%. I have had to water every other day for the first time since I started this Chaman-13 monitoring. The tutoring of these branches I do it for days from little to little because it costs me a lot, both because of the lushness of this forest and because it is difficult for me to turn the pieces of lined wire.
The health of the plants, even if they are half cooked, is very good, removing from the leaves that are in the path of the fans that end up burning and falling, the leaves that do not receive light also fall off. It must be emphasized that when you have a double mesh SCROG you must check the two nets perfectly in search of the leaves that fall and get trapped. It is not advisable to have decomposing vegetable matter swarming around the closet at 32 or 33 degrees, it is an avoidable thing and we must clean it and check it every day.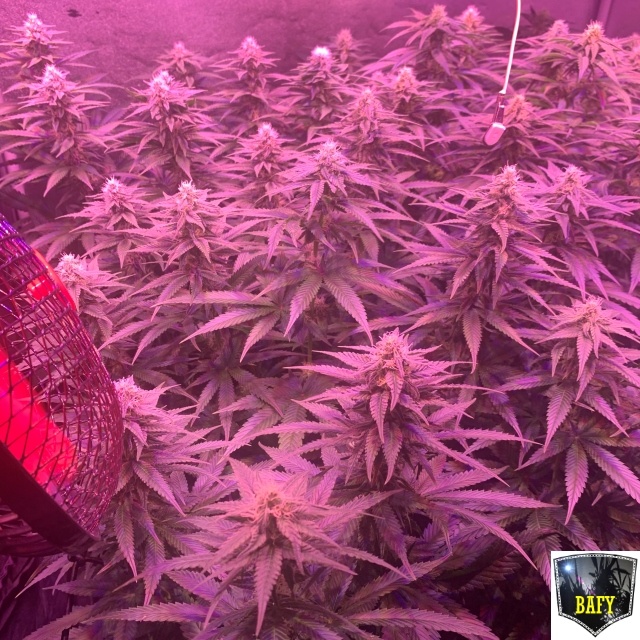 As for the height of the crop, it is the highest I have taken so far, I have never raised the focus so much. And that I have it near the plants !!. I try to tie all the branches that I can on the outside but I have no way of reaching the middle to tie them, they are supported by one of the two nets or some that I have put in the holes that have provided me having spent a little square less of maya, I remember that the one I have spent is worth from 0.8 to 1.2. It is to put it somehow universal.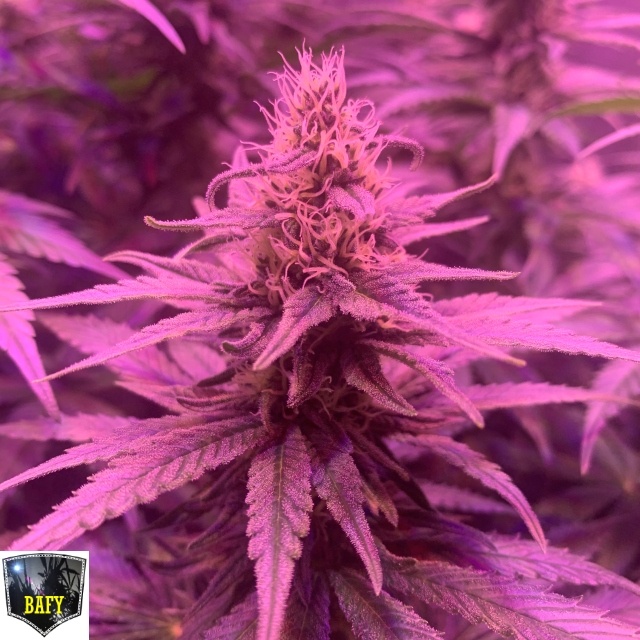 The maximum EC is around 1600 microsiemens and the PH is always above 6.5. They have not shown signs of overfertilization, neither the lower leaves nor the upper leaves, and I say this because in previous weeks I had to differentiate between the upper and lower leaves. The leaves below curled while above everything has always been fine. To finish I would like to show an image in which I had not paid attention and that is that I have a two-headed on the left side. We will see how this ends, up to here the fourth week of flowering.